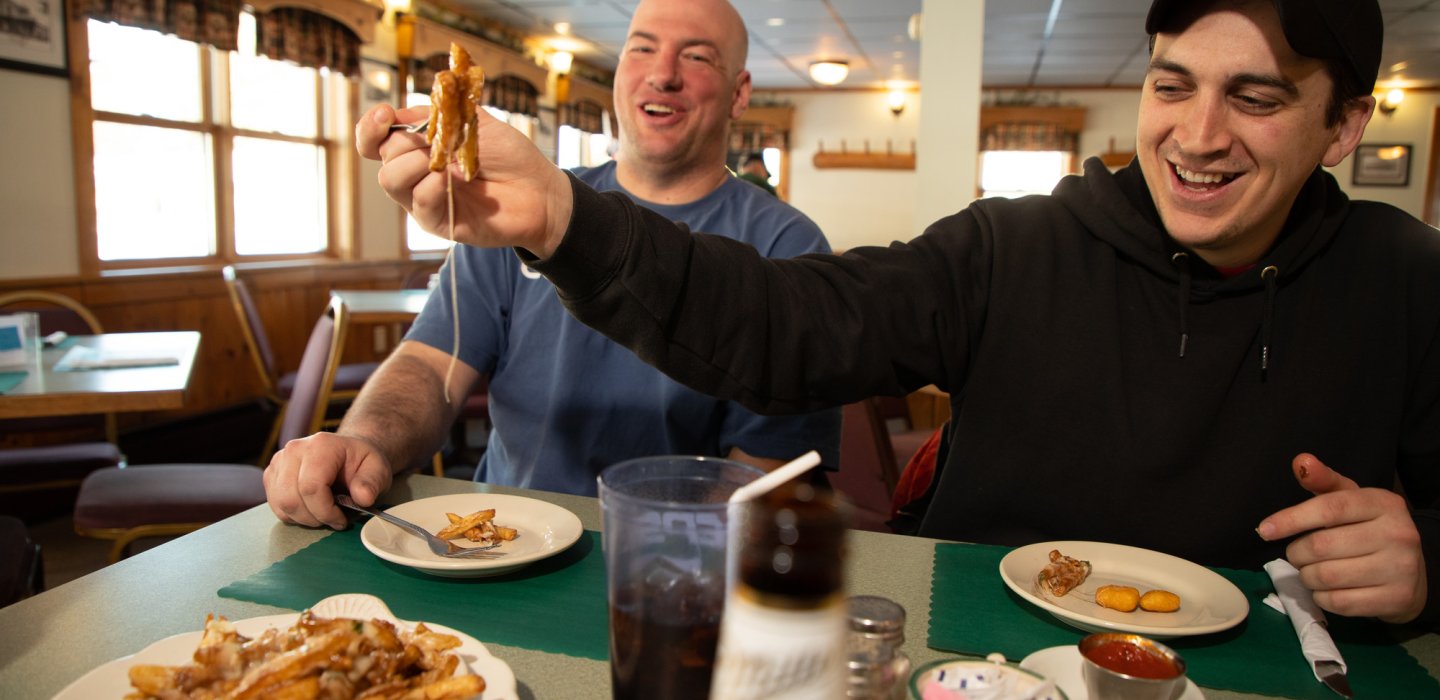 No trip is complete without a good place to eat
Travel and dining go hand in hand, and Malone has enough dining variety that everyone in the family will have happy tastebuds. Whether you're visiting during the summer or planning a ski getaway for the winter, be sure to start your day with a hearty breakfast at one of the local diners or cafes or relax and unwind after a great day of golfing, fishing, or hiking with dinner at one of Malone's downtown restaurants. Fuel up with an authentic Italian meal after a day on the slopes, or share stories with the locals at a downtown pub or restaurant found along our famous snowmobile trails.
Just passing through?
You will find Malone has the best selection of places to dine, fuel up the car, and shop for any last minute camping and outdoor equipment before you hit the Adirondacks. In the warm weather, fill your picnic baskets with the abundant fresh produce you can find at the many roadside farmstands. If you're in a hurry, there are fast food restaurants, or stop and stretch your legs and enjoy a bite at a locally-owned sit down eatery. Take a break and stroll down Main Street, walk through Arsenal Park, or check out the trails at the Malone Memorial Rec Park ... you're on vacation, take time to stop and smell the roses!
Chew on this
Malone offers a mix of fantastic food fare. From the 50's flair of the not-to-miss diner beckoning you to come in for ice-cream, burgers, and milkshakes, to the local's go-to Italian spot, a favorite steak house, a variety of cafes, pubs, bars and restaurants, just drive the main drag in Malone or peruse the options below to find the right fit for your appetite. Whatever you and your family are craving, Malone has it!