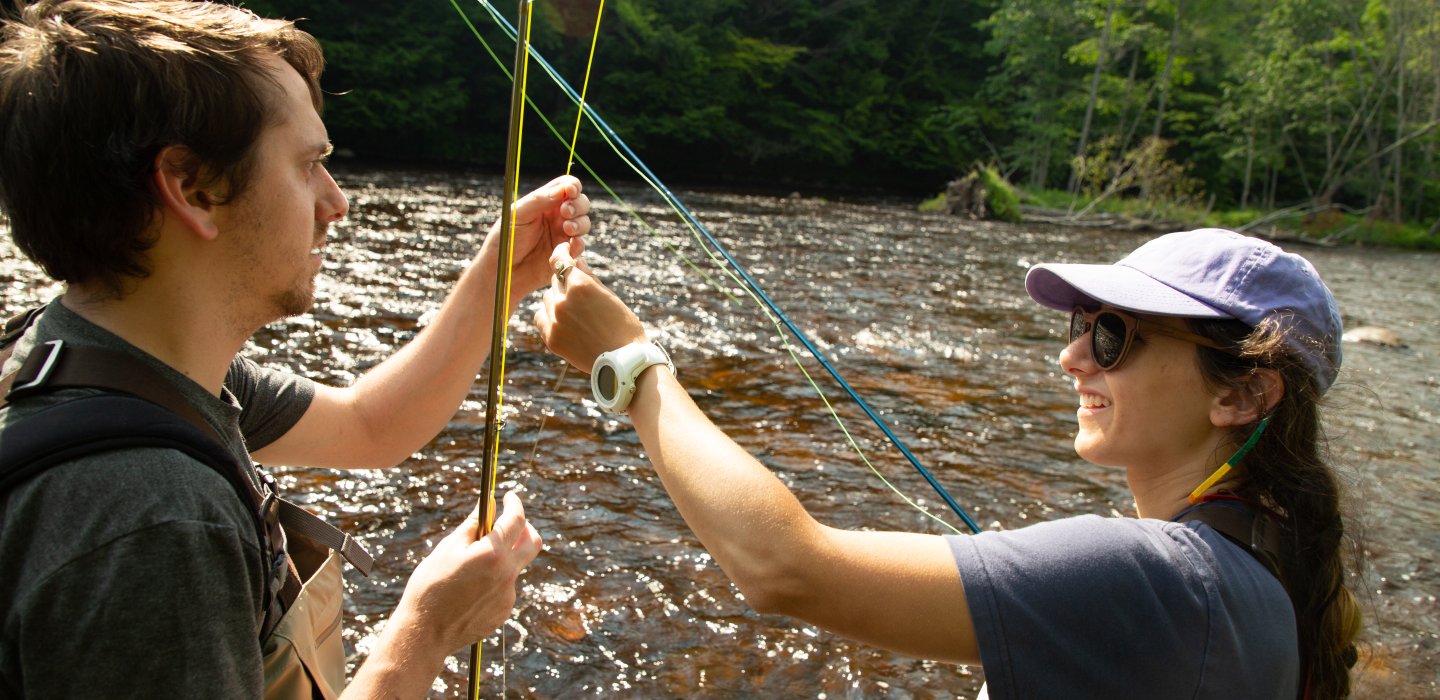 This is stream and river country -- which means trout!
North Country fishing is legendary. Clear, fast streams, rocky shorelines, and plenty of tricky hiding spots to explore; this is heaven for anglers.
Malone is perfectly placed in a network of water that is stocked with trout each year. That means conditions are just right for holdovers, the fish that live in the stream for over a year beyond their original stocking.
Wondering where to cast your line?
The Salmon River flows right through Malone's downtown, and there is a recently established catch and release section north of town. Chasm Falls has plenty of deep pools and pocket water, while the Whippleville section has conditions just right for wading in. Look for browns and rainbows here.
The Chateaugay and Marble Rivers offer access via the Brainardsville Bridge, near the Post Office. This area is stocked with brown, rainbow, and brook trout, with wild brown trout populations offering added vigor and wiliness.
Osgood Pond and Osgood River add bass and northern pike into the mix, along with bullhead.
Deer River also has a reservoir, Deer River Flow, for a fine mix of pumpkinseed, largemouth and smallmouth bass, northern pike, and bullhead.
Clear Pond has a very deep southeastern section for some good-sized lake trout and salmon. The small bays have excellent panfish prospects.
Meacham Lake has a state campground with boat launch and is surrounded by state land. Good-sized smallmouth bass, northern pike, and yellow perch can be found here.
Up for a bit of good competition?
Don't miss the Hendrickson Hatch Tournament! This catch and release buddy tournament is always the first weekend of June and provides great fun and plenty of opportunities for a good fishing story.
If your dreams are about trout and reeling in 'the big one,' let us help those dreams come true. Find a guide who knows the waters to get started.
Leave No Trace
The magic of the Adirondacks is the result of previous generations taking a long view and protecting the mountains, lakes, and rivers within the Blue Line. That tradition continues today as we support and encourage everyone to practice Leave No Trace ethics, which help protect the lands and waters of the Adirondacks.