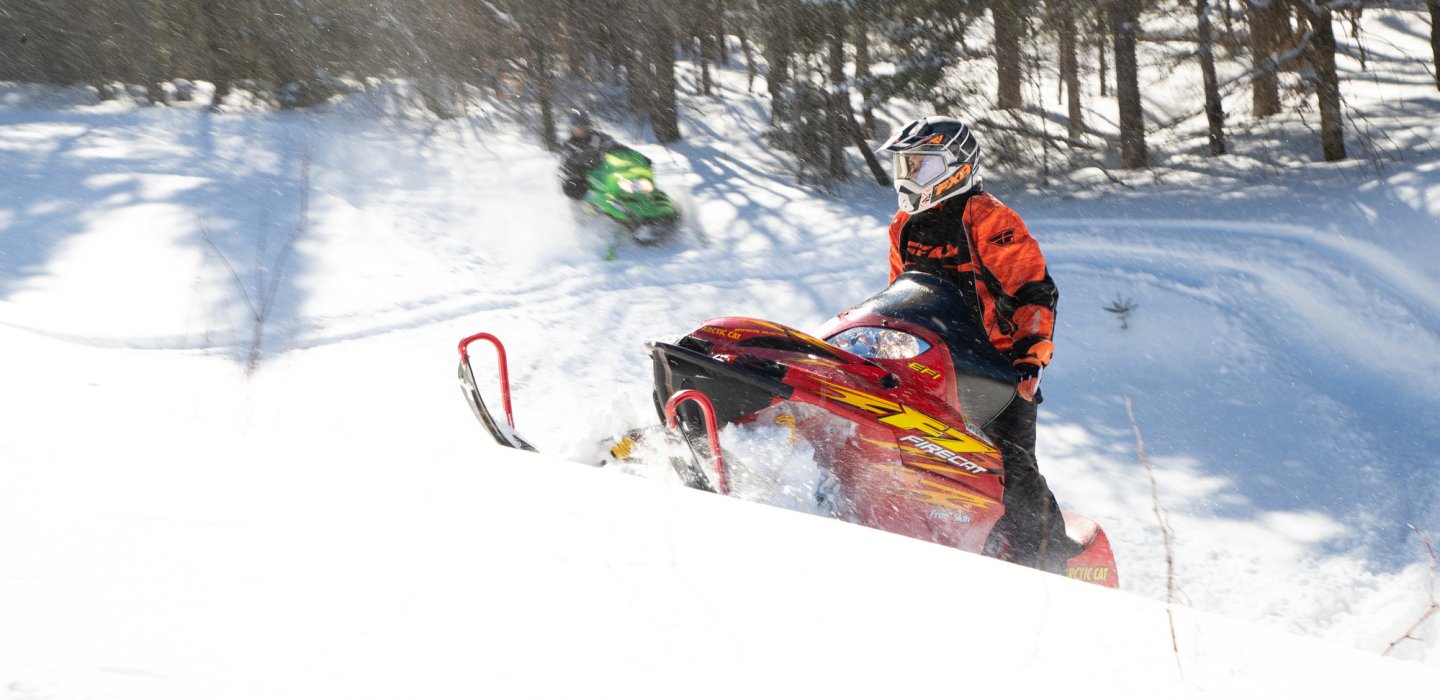 This is where to snowmobile
Throttle up
Get out of the house, into nature, and go places that are otherwise inaccessible. The country starts here and the Adirondacks are just a short ride away. With sledding in and out of Malone and throughout the Adirondacks, Malone is a great place to host your stay. 
Over the river and through the woods
Whether you want to cruise through fields, foothills, forests, or the Adirondack mountains, you'll find something here to pique your interest. Spend the day exploring in the woods. Ride the trails to a remote snowmobile restaurant or pub for a bite to eat. At the end of the day sled to a cozy inn, motel, or cabin to warm yourself by a crackling fire. Enjoy a hot dinner while relaxing with some good conversation and stories of your day. 
Gearing up for your ride
No gear? No problem! Rent or purchase what you need at one of the local gear shops. Plan ahead by checking out our local dining options and browsing our variety of lodging properties for great places to stay while in Malone. Download our new 2019 Snowmobile Map. 
That memorable ride awaits, so call up your friends and book a Malone snowmobile vacation today.
Snowmobile App
To better help you plan your trips, download the Adirondacks, USA Snowmobile App. With an interactive map and all the information you need to know to navigate snowy trails and find gas stations, stores, restaurants, and lodging properties, this app is your "one-stop shop" for all things snowmobile in the Adirondack region! Download today on the App Store or get it on Google Play.
Leave No Trace
The magic of the Adirondacks is the result of previous generations taking a long view and protecting the mountains, lakes, and rivers within the Blue Line. That tradition continues today as we support and encourage everyone to practice Leave No Trace ethics, which help protect the lands and waters of the Adirondacks.
Leave No Trace Seven Principles