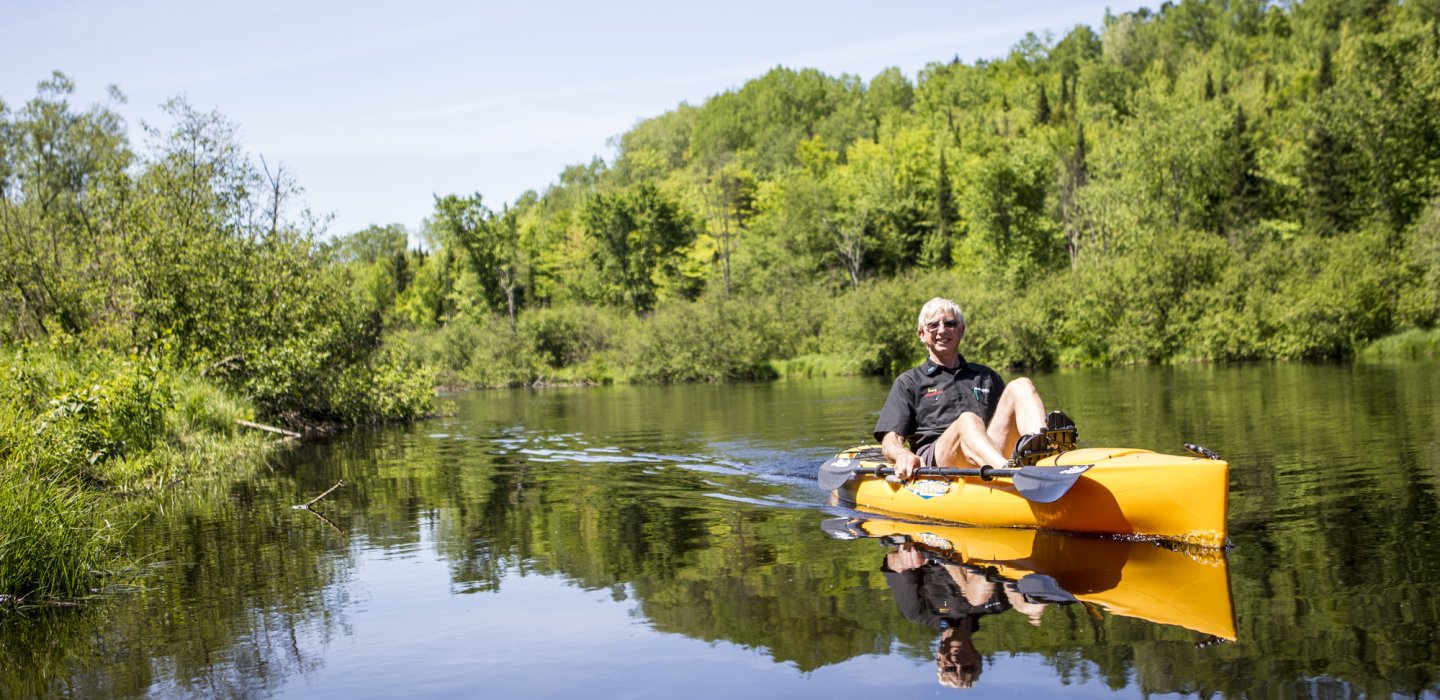 Adirondack Paddling
Bobbing along
Looking to paddle? Explore Chateaugay or Meachem Lake, enjoy the navigable 7-mile route along Hatch Brook, or enter the Adirondack Park to access hundreds of miles of navigable waterways. So much more than just dipping your paddle... watch for wildlife as you navigate the shoreline, drift while you listen to the birds sing, stop for a swim, or wet a line and experience some Adirondack fishing. 
Day & night
Pack a lunch and spend the day on the water, Malone has a number of great restaurants and farm stands to choose from - perfect for your paddling picnic needs. At the end of the day find a place to pitch your tent. Malone has many camping options, along with great hotels, motels and B&Bs to make your stay a memorable one.
Leave No Trace
The magic of the Adirondacks is the result of previous generations taking a long view and protecting the mountains, lakes, and rivers within the Blue Line. That tradition continues today as we support and encourage everyone to practice Leave No Trace ethics, which help protect the lands and waters of the Adirondacks.
Leave No Trace Seven Princples