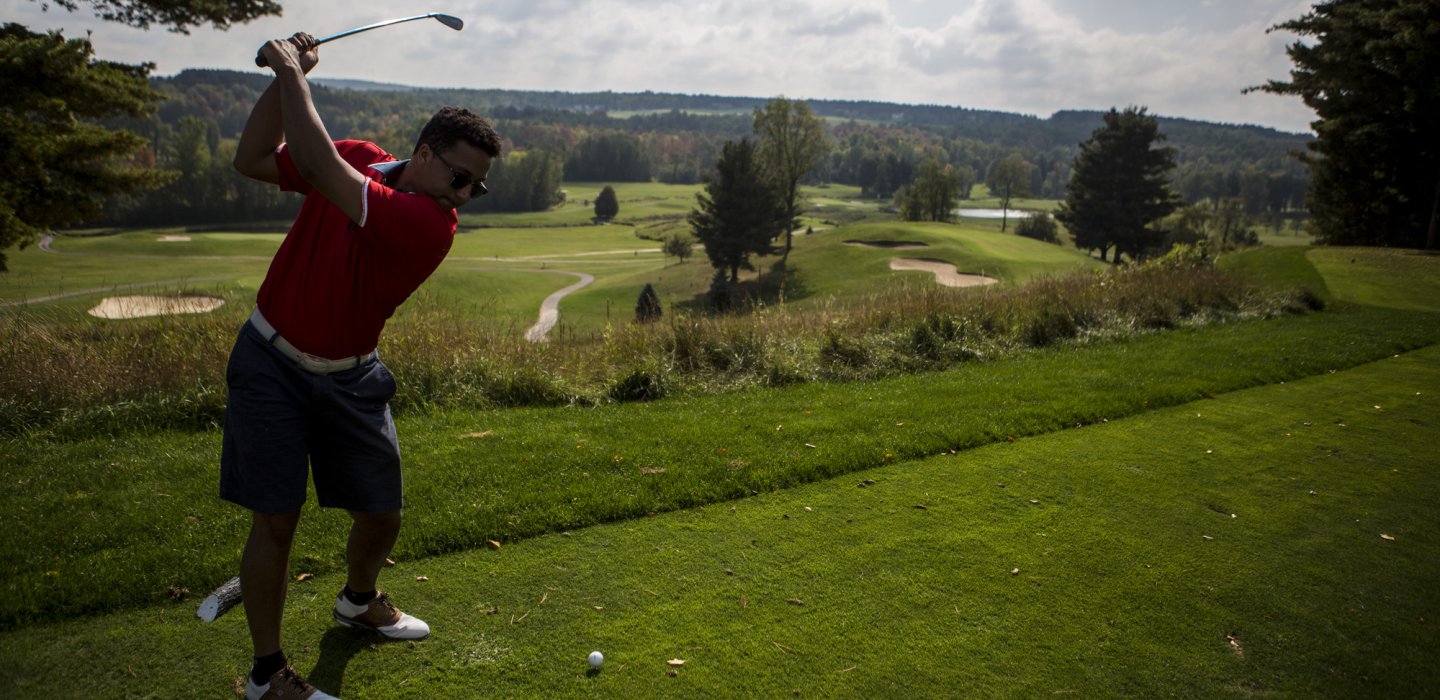 GOLF MALONE
Your golf journey starts here! We have 36 holes spread across two courses, all ready to challenge your swing and deliver some of the finest golf in New York state. Whether you're playing the best round of your life -- or hoping nobody sees your scorecard -- you're sure to walk off the last green with a smile on your face.
---
Stay and Play packages at the Malone Golf Club
---
Malone Golf Club
Not only did the editors of Golfweek Magazine give Malone Golf Club four-and-a-half stars, they also called Malone Golf Club's East Course the "best pure classic nine" in the world. While you're here, see if you agree with New York Golf magazine's description of Robert Trent Jones' layout of the West Course: "The challenges are numerous: strong wind effect, major water hazard, serious trouble behind the green and sand bunkers ringing the putting surfaces."
---