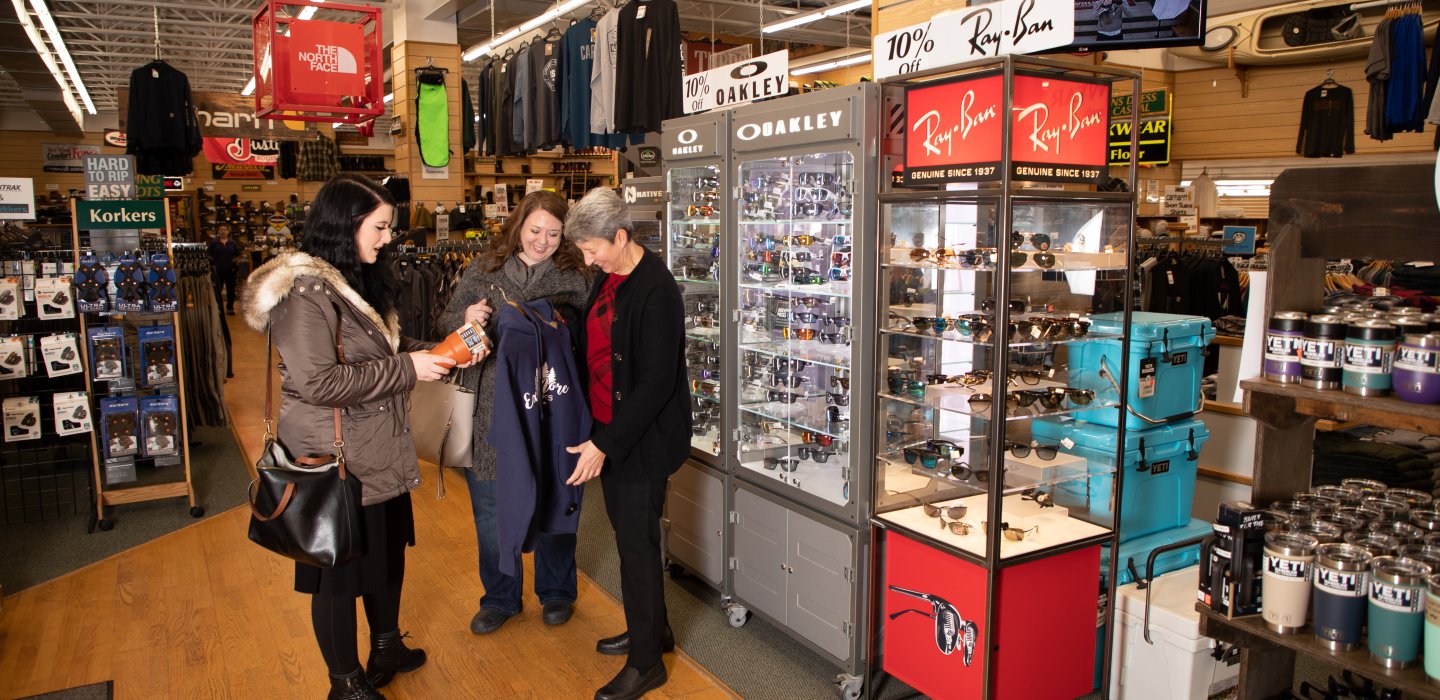 Your North Country Oasis
Whether you're looking for gear to complete your vacation experience or that memorable souvenir to commemorate your trip, there is plenty to choose from in Malone. Here it's easy to find farm stands, art galleries, furniture stores, and the traditional main street shopping district fare, along with one of the largest outdoor gear shops (did we mention it's an outlet?) in the North Country. Even if your stay isn't in Malone, there are many reasons to plan a stop for a shopping excursion along the northern edge of the Adirondacks!
Why not shop around?
Malone is more than just a convenient place to pick up last minute necessities, provisions, or souvenirs. There is much to do and see. When you're done with your shopping and ready to take a break, enjoy spending some time in the great outdoors or checking out some historic attractions along the Adirondack Trail Scenic Byway. Maybe you've shopped up an appetite and would like to find a good place to eat. Consider, whether you've planned to or not, you might want to stay the night at one of Malone's easy to get to hotels, motels, or B&Bs. Make Malone your one-stop shop for lodging, dining, shopping, and vacation activities!