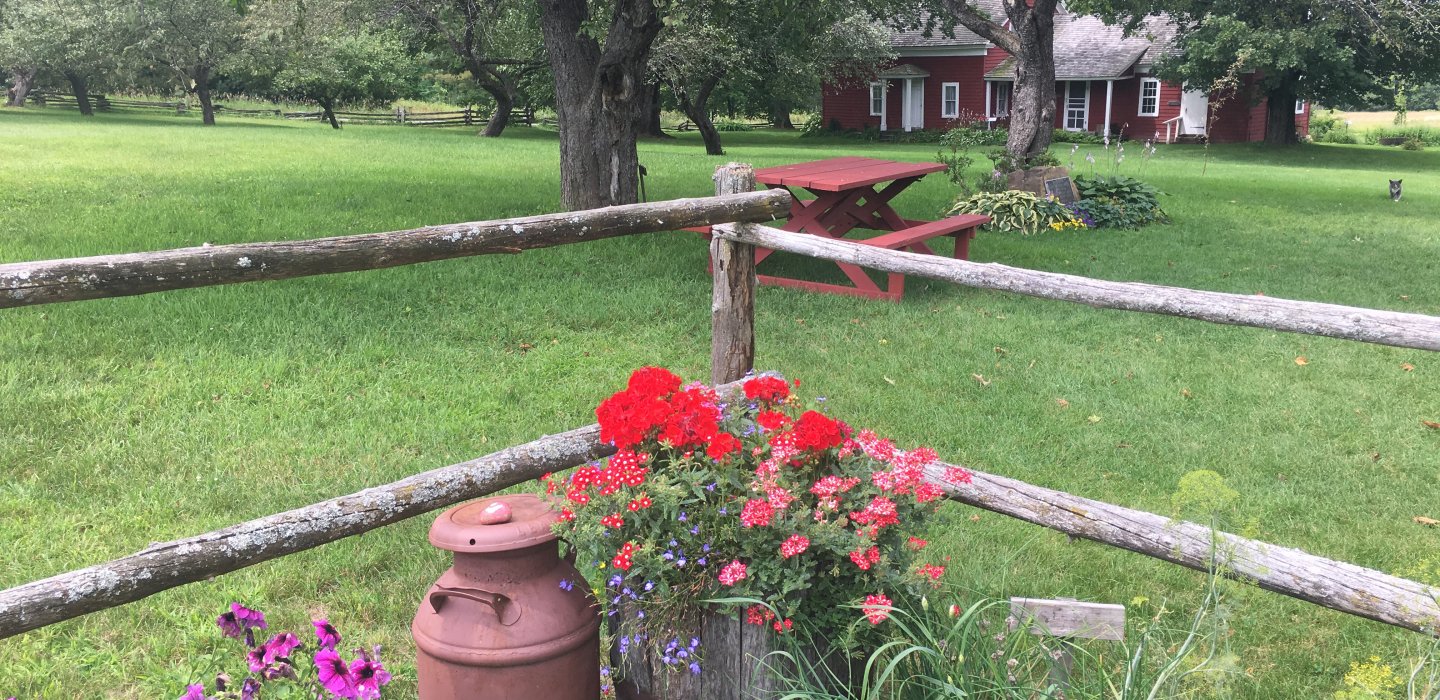 Burke
Burke is a small rural town to the east of Malone in Nothern Franklin County with a rich history of agriculture. Some of the most beautiful farm land in the area is found in Burke. The dark green fields of lush alfalfa and vast stretches of tall corn growing in the distance invoke a sense of nostalgia for farming; afterall, this was the childhood home of Almazno Wilder. 
Almanzo Wilder Homestead 
The Almanzo Wilder Homestead is the childhood home of Almanzo Wilder. Almanzo was the husband of Laura Ingalls Wilder, the author of the Little House on the Prairie books and Farmer Boy. Farmer Boy is the book that Laura wrote about Almanzo's childhood in Burke. To this day, the Wilder Homestead draws people from around the United States and Canda to visit the farm and experience what life was like for Almanzo's family in the mid 19th century. Spend a day at the Homestead touring the barns, the one room school house, the restored farmhouse, and the museum.
The Wilder Homestead also hosts special events throughout the summer and early fall, including a Harvest Festival, so be sure to check our events page for more information.
Fresh from the Farm
While driving through the farmlands of Burke, and the areas in the Malone region in general, keep your eye out for Amish farms, many of which have small stands by the roadside. Each stand is a little different: some sell mostly vegetables, while others specialize in baked goods, eggs, baskets of all sizes, jams and jellies, or quilts and dolls. You'll enjoy meeting friendly Amish families and purchasing their handcrafted goods and fresh veggies. Please be aware that as Sunday is an important day for religious gatherings, you will not find the stands open on that day.