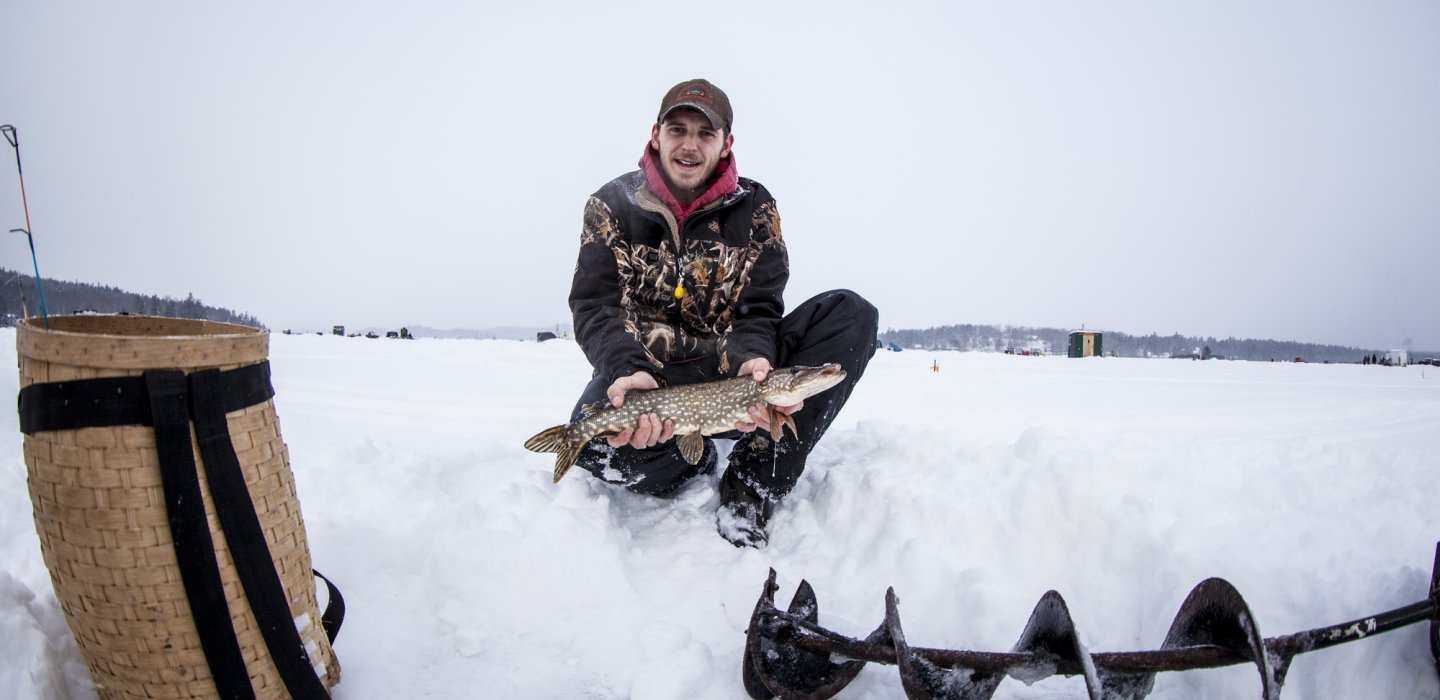 This is stream and river country -- when Winter hits We simply bundle up!
North Country fishing is legendary. Clear fast streams, rocky shorelines, and plenty of tricky hiding spots are sure signs that you're in prime casting country.
As the snow starts falling and waters ice over, we don't head inside, we embrace the change! It's time for long-johns and ice shanties, snowmobiles and flag-popping!
Wondering where to drill that hole?
Lower Chateaugay Lake has yellow perch in abundance, along with pumpkinseed and northern pike.
Jones Pond ices up early and has some excellent fishing near shore. Fine northern pike who like to browse the deep weed beds.
Buck Pond also offers access to Lake Kushaqua for more of that northern pike action.
Osgood Pond is known for "toothy action" and pike as big as thirty inches. Our guides say "use big bait." Maybe use some of the smaller perch -- big ones can go a foot.
Meacham Lake is home to "big bruiser" Northern pike and good-sized splake.
Looking for some insider knowledge?
If your dreams include reeling in 'the big one,' let us help those dreams come true. Find a guide who knows the waters.
Leave No Trace
The magic of the Adirondacks is the result of previous generations taking a long view and protecting the mountains, lakes, and rivers within the Blue Line. That tradition continues today as we support and encourage everyone to practice Leave No Trace ethics, which help protect the lands and waters of the Adirondacks.
Leave No Trace Seven Principles