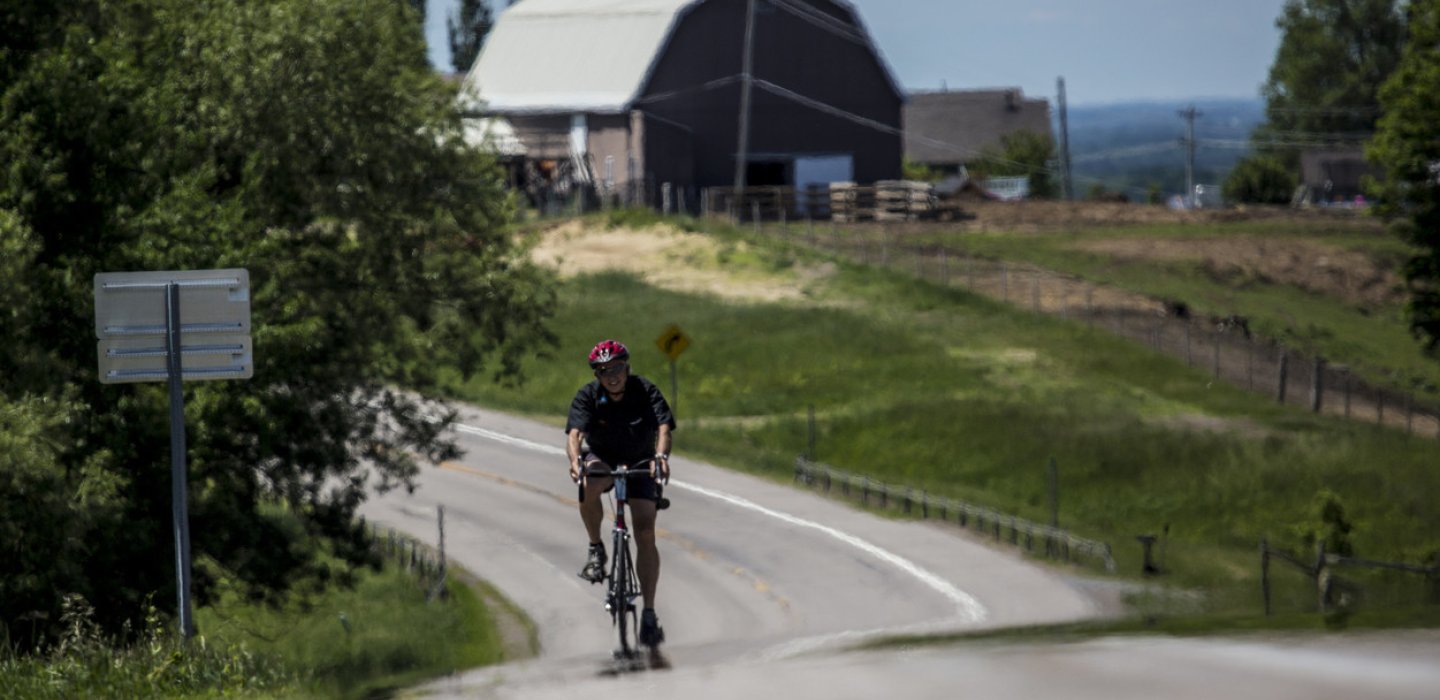 Cycle Malone
Whether a seasoned cyclist or one who dabbles recreationally, discover Malone's roads and trails suited to a variety of ability levels. For local biking tips, along with bikes and parts, be sure to stop in and talk to the locals at one of our sporting good shops. 
These roads are made for cycling
Malone with its expansive farming, convenient location at the top of the Adirondacks, and start of the Adirondack Trail Scenic Byways, provides a variety of terrain and directions to go in when planning a bike outing - whether long or short. Want to cycle on a wide shoulder and long stretch of pavement? Check out State Routes 37, 11, or the famed Route 30 - which is home to the 188-mile Adirondack Trail Scenic Byway that begins in Malone and makes its way through the center of the Adirondacks.
There's also no shortage of off-road options for everyone from families to seasoned fat bikers who want to tackle winter trails.
Leave No Trace
The magic of the Adirondacks is the result of previous generations taking a long view and protecting the mountains, lakes, and rivers within the Blue Line. That tradition continues today as we support and encourage everyone to practice Leave No Trace ethics, which help protect the lands and waters of the Adirondacks.