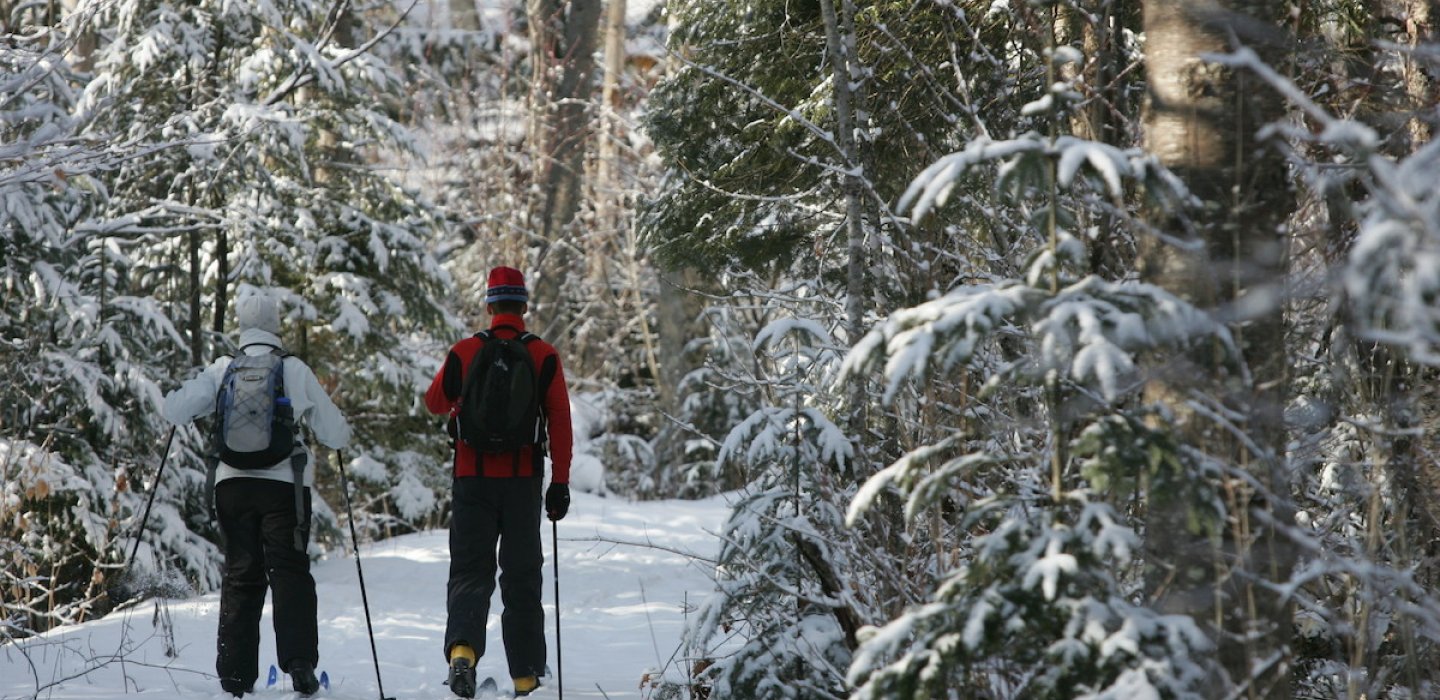 When the snow flies
Flat farm lands, rolling foot hills, and the gateway to the Adirondack Mountains paint the Malone cross-country skiing picture. It is a fantastic source of exercise and a fun way to navigate the great outdoors in the wintertime. Listen for wildlife as your skis quietly glide along the trail. Look for animal tracks in the snow. Enjoy the fresh air. Find miles of trails to inspire you to relax, unwind and explore.
Tracks & trails from Titus
Titus Mountain is always a good place start your adventure as they have partnered with the Malone Fish & Game Club to offer great area cross-country skiing and snowshoeing. Take a chair lift ride to where the Fish & Game Club cross-country ski trails meet alpine ski trails. It's a great way to coordinate with skiers of all styles. Take advantage of a day out on the trails ending in a relaxing apres-ski at the Titus mountain bar. Or take a short drive to the Paul Smiths College VIC for great cross-country ski and snowshoe trails.
Ski & Stay
Have a cross-country ski trip in mind? Check out Malone's lodging options to find a cozy place to rest up at the end of the day.
Leave No Trace
The magic of the Adirondacks is the result of previous generations taking a long view and protecting the mountains, lakes, and rivers within the Blue Line. That tradition continues today as we support and encourage everyone to practice Leave No Trace ethics, which help protect the lands and waters of the Adirondacks.
Leave No Trace Seven Principles