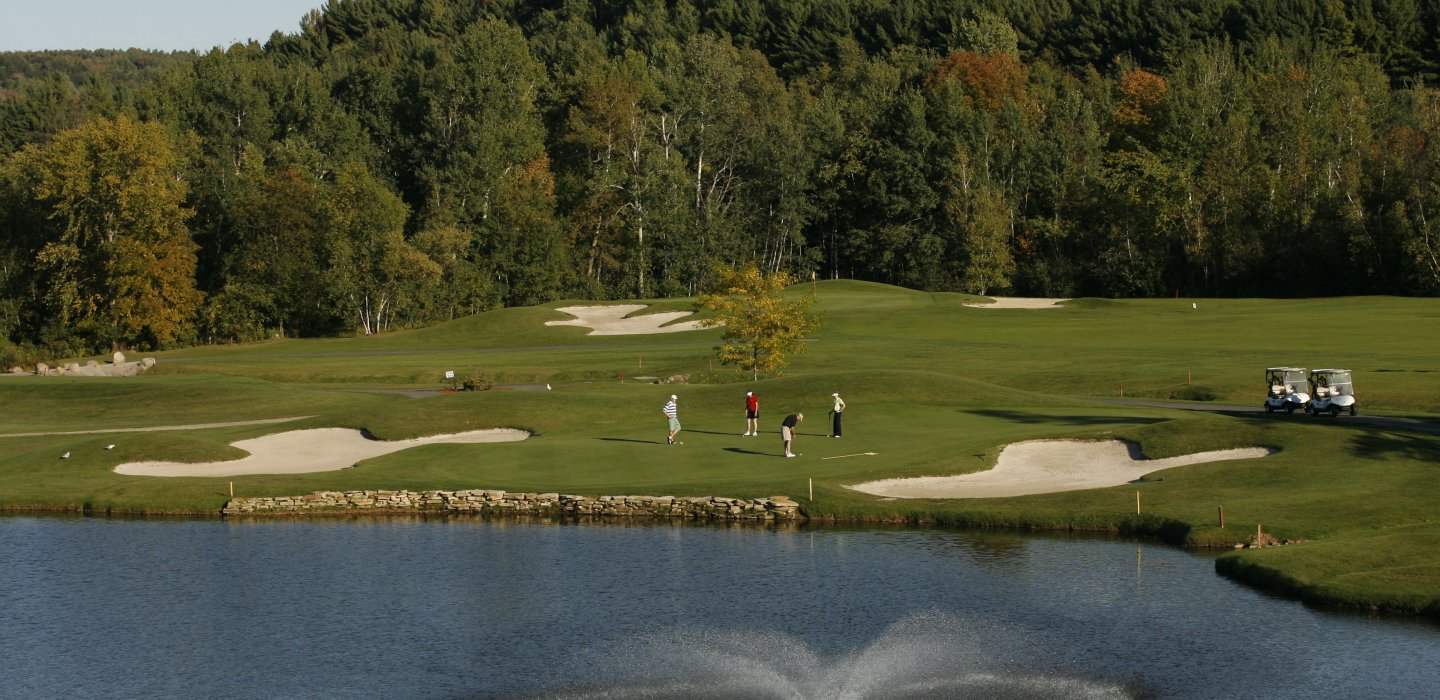 Malone has a rich golf history dating back to 1903, when a small group of locals joined forces to create a golf club for the community. You might be wondering what's so impressive about that? Well, that was only nine years after the very first golf club was organized in the United States. 
Here are a few more things you need to know about Malone Golf Club
1. The Golf Club started out at the Franklin County Fairgrounds, and an 8-by-18-foot horse shelter became the first clubhouse. This was the case until 1937, when the land that would be used for the current courses was purchased.
2. In 1939, the Malone Golf Club was formally opened in its current location. On July 1, the infamous New York Yankees baseball legend Babe Ruth officially opened the course, although technically it didn't open to local golfers until August.
3. You may not know that the Malone Golf Club also breeds success. Most recently, the club was home to Derek Sprague, who served as golf pro and president of the PGA of America from 2014 to 2016.
4. In the '80s, the famous architect Robert Trent Jones was contracted to design an expansion after the club purchased additional land. Robert Trent Jones, who is noted for designing golf courses for former President Eisenhower, the Rockefeller Family, and the King of Morocco, also designed the first nine holes of the West Course.
5. In 1999, the club decided to make a $1.3 million investment in a new clubhouse. It was in 2000 that the work officially began. The existing clubhouse was demolished by means of a controlled fire. The new club house would include a full service bar and restuarant, and a banquet hall, perfect for parites and weddings. The grand opening was held on June 9, 2001, with hockey legend Bobby Orr presiding over the ceremony.
6. You might think all was lost in the demolition of the former clubhouse, but it wasn't! When you stop by the Grille Room check out that fireplace; it's the same fireplace that was in the original club house! 
7. The Malone Golf Club welcomes our Canadian neighbors by offering some great deals! Did you know that on Wednesdays, Candian cash is taken at par? Depending on the exchange rate, that's a nice savings!
8. In addition to Wednesdays at par, did you know that the local lodging properties have teamed up with the club to offer golf at par packages? Find them at GolfAtPar.com.
Enjoy a visit to the Malone region today and experience great golf, fun events and tasty food! It's a great way to enjoy a vacation!
---
This week in ADK news:
Stargazer's Guide to Tupper Lake
Hamilton County Fall Events Lineup