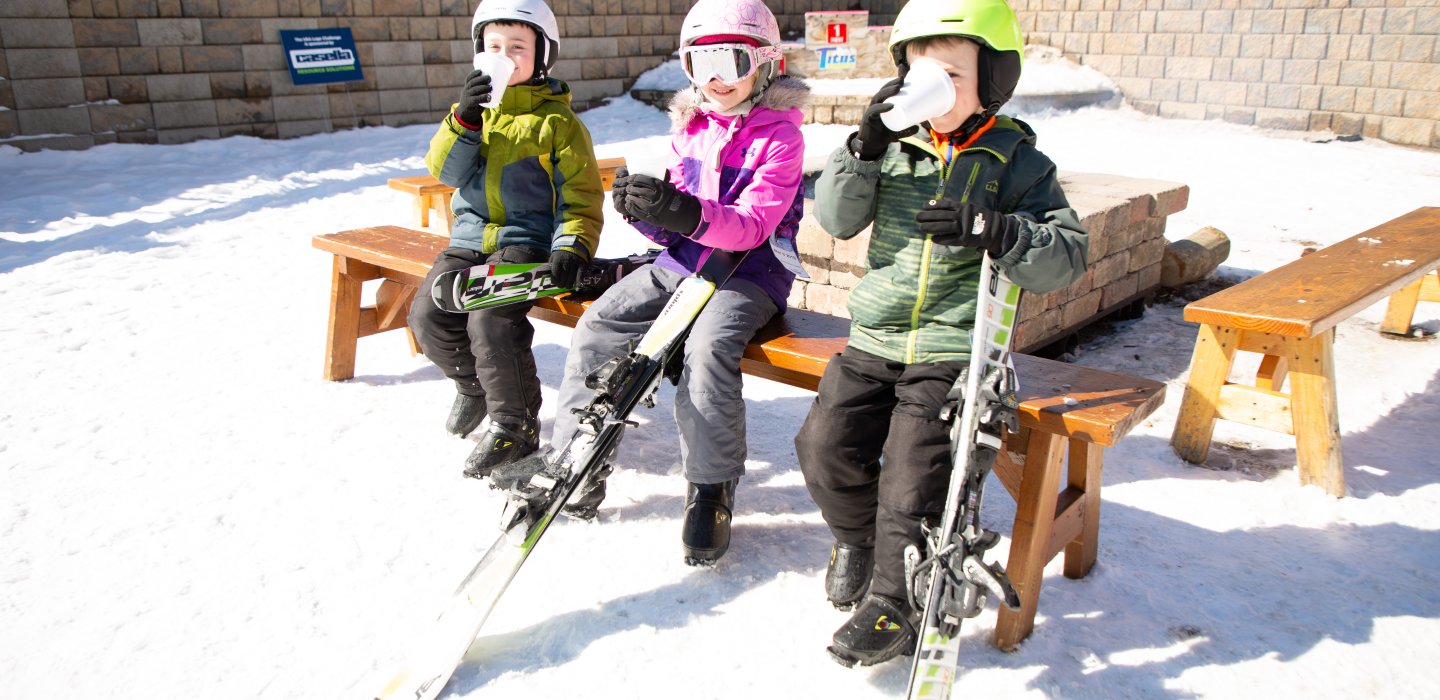 Top events this winter in the Malone region
The Malone region is considered a four-season destinatination, for good reason too! Now that summer and fall have come and gone, it's time to consider what to do this winter. You might be tempted to think we hibernate being so far north but nothing could be further from the truth. Whether you're looking to ski or tube, snowmobile, or take in one of the many events happening in the area, you'll find the region is packed with plenty of fun and opportunities to create memories that will last a lifetime. Here are just a few events and things to do this winter:
1. Malone's Annual Parade of Lights Festival is happening at 5:00 p.m. on November 30, at the Franklin County Fairgrounds. If you're looking for a way to kick off the holiday season with family or friends, you've found what you're looking for. Come and watch as the local businesses, municipalities, and even our local farmers and milk haulers pull their light-adorned holiday floats through the fairgrounds. Nothing says holiday cheer like sipping warm hot chocolate topped with whipped cream while watching the best Christmas parade around. To top the night off, Santa and Mrs. Claus will be making an appearance for pictures with the kids.
2. Christmas with Almanzo at the Almanzo Wilder Homestead is another great way to celebrate the holiday season, especially for those Laura Ingalls Wilder fans out there. Looking to take a step back in time and consider how Almanzo and his family celebrated Christmas at the turn of the century? You'll find just that. The fun is happening from 11:00 a.m. until 3:00 p.m. on December 7. Enjoy mulled cider, traditional Christmas cookies, and singing carols inside the house.
3. Titus Mountain Family Ski Center is hosting ski with Santa on Dec 21. Whether you're a family that has skied for several seasons or a family looking to try something new, skiing with Santa is something you and the kids will remember for years to come. 
4. Titus Mountain Family Fun Day on February 16 has something for everyone. By February, you and the family are most likely looking for ways to beat those winter blues away - well this is just what the doctor ordered. Family Fun Day is not just skiing, it's face painting, s'mores, live music, races, apperances by Titus Teddy and Shreddin' Betty, fireworks at dusk, and much more.
5. New this year at Titus Mountain, the expanded Tubing Hill! Titus Mountain Family Ski Center is the perfect place to take ski lessons because of their learning hill, complete with a magic carpet. But for those that want to enjoy winter without learning to ski, they have just the thing for you! The new tubing hill has been expanded to make it one of the longest in all of New York state. Even with all of those extra feet of tubing there's no need to worry about how you'll make it to the top, the new 550' magic carpet will bring you right back up. Also new this year, additional lanes have been added so you can tube down the hill together. The tubing hill is also a great place to host a party. The new warming hut is complete with a second floor party room making it great for birthday parties and more this winter.
These are just a few of the fun-filled events to keep you from getting a case of the winter blues, so be sure to check out our events page which is updated regularly with all of the happenings in the Malone region. With so much happening all winter, you may want to extend your stay, so check out lodging and dining options in the area too!
---
This week in ADK news: