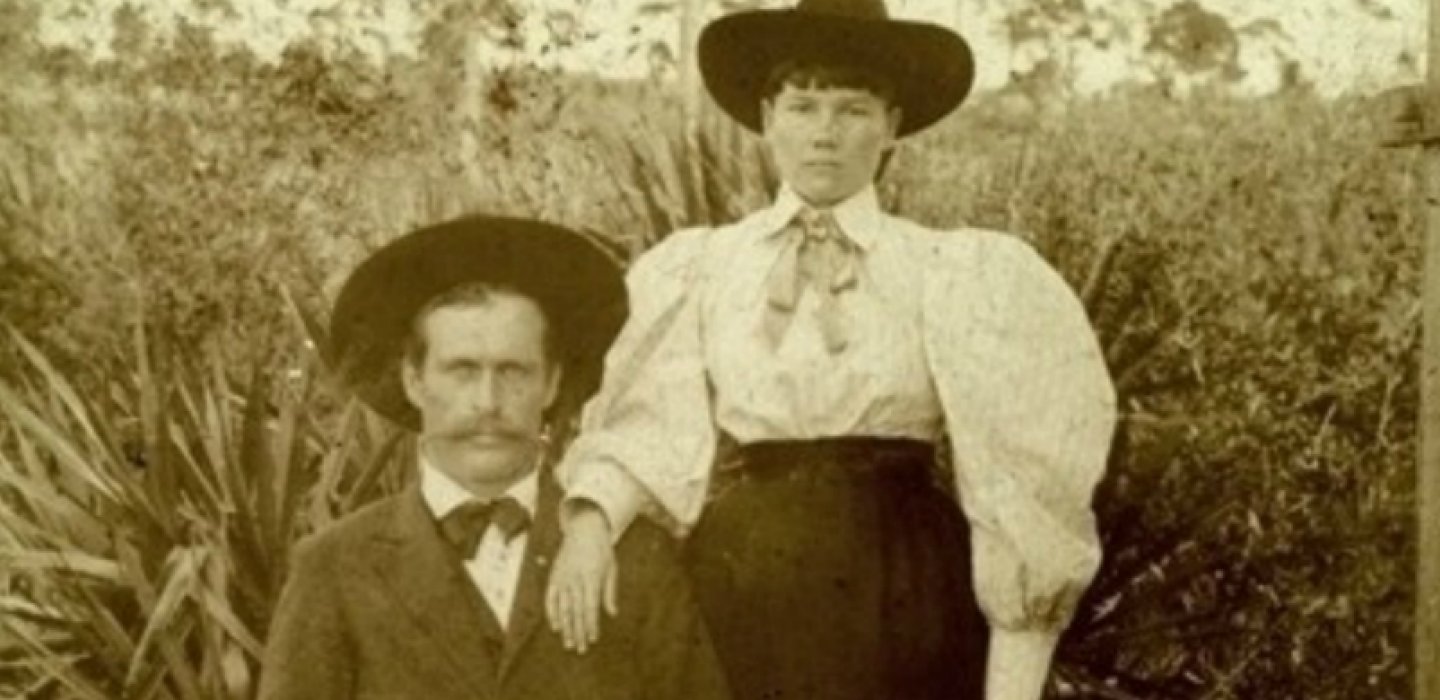 Laura Ingalls Wilder is a beloved children's author. Her books, from "Little House in the Big Woods" right up to "These Happy Golden Years," offered a glimpse into America's pioneer past. The Almanzo Wilder Homestead in Malone is the only scene from the books, the one titled "Farmer Boy," that did not have to be recreated. It has been preserved, and carefully restored, to be much as Almanzo himself would have remembered.
While this is Almanzo's childhood home, the people who visit are fans of his wife. A look at the gift shop would make them very happy. Here are bonnets and aprons and other artifacts of 1870s and 1880s life. From floor to ceiling are the books with their well-known cover art, beloved of generations. Many people consider them a shining glimpse into a past which is better than the present.
Only some of her fans realize that this was an idealized view, edited to be suitable for children. Ms. Wilder's first book was "Pioneer Girl." This first draft of her childhood memoirs were much more honest... and not nearly as rosy. Then, as now, the frontier was a truly rugged place. It was her publisher's idea for Ms. Wilder to rewrite her memoirs in a form that was more suitable for a younger audience. It is hard to argue with such a plan, since these books have sold more than 41 million copies in the United States alone.
how farmers lived
Still, after a tour of the Homestead, even her most fervent fans might be grateful for the glimpse into the reality of farm living from so many decades ago. In truth, Ms. Wilder was tougher and more independent than her children's books suggested. She had to be.
In "Farmer Boy" Ms. Wilder told the story of how her husband had grown up on a thriving northern New York farm. Wilder Homestead is a beautifully preserved exhibit of farming life before the turn of the last century. While the family all put in long periods of work, they were also among the better-off members of their town. Laura's family were farmers, without the trade goods the WIlders made to boost their fortunes, such as butter, loom-woven cloth, fine horses, and wool from their sheep. Many researchers suggest that the loving descriptions of the food available to the Wilder's were one reflection of the struggle to make enough to eat that shaped Laura's childhood of the time.
Almanzo's mother had a loom (a similar one is on display in the Homestead attic) to keep her family in cloth for clothing, but this was an expensive piece of equipment not every farm family could attain. The Wilders kept their own sheep, which they sheared, carded, and spun for yarn. The whole family was involved in this endeavor, which was a good way of making money. Yet it was highly labor intensive. Families without children to help manage the sheep would not have been able to branch out in this way.
an independent woman
We know financial experiences shaped Laura Ingalls into a highly independent woman of her time. When she was still in her teens, she became a schoolteacher, one of the few respectable ways a woman could earn money. At the time she was writing the books, she had been writing a biweekly column in a local newspaper on such topics as housekeeping, marriage, husbandry, and country life, inspired, she said, by her love for "the sweet, simple things of life which are the real ones after all."
Rumor has it that she was fond of Morgan horses, and it was Almanzo's ride, not himself, that first caught her eye. But once their courtship began, it lasted with through various homesteading attempts, fires and droughts, Almanzo's long and difficult recovery from diphtheria, and the birth and raising of their one surviving child, Rose Wilder Lane.
Almanzo would drive her to and from her schoolhouse jobs so they could get to know one another. Later on, Laura would be by his side as they battled the challenges of homesteading, in which the women often took over men's work as they hired out to get extra cash. These ladies didn't sit and knit... until the stock had been fed, the washing had been done, and the ironing completed with hunks of metal set before a fire.
in their honor
In recognition of Laura Ingall's first career as a schoolteacher, the Homestead has recently completed a beautiful schoolhouse of the period. There are authentic slates, chalk, and other writing implements. Printed rules detail the schoolteacher's many duties. It is a charming addition that sheds new light on the rugged, pioneer life that took long hours and much difficult human labor.
The people of their time were as human as at any other time. While Laura Ingalls Wilder knew she was writing books for children, she wanted to speak to adults. She wanted to be honest about where she'd come from and what she'd been through. A visit to the Wilder Homestead is a glimpse into the past that is particularly detailed, beautifully restored, and utterly honest.
It's yet another way to walk in step with an extraordinary woman.
Find more Malone attractions. It's easy to have a fine meal in modern times. Pick a great place to stay.