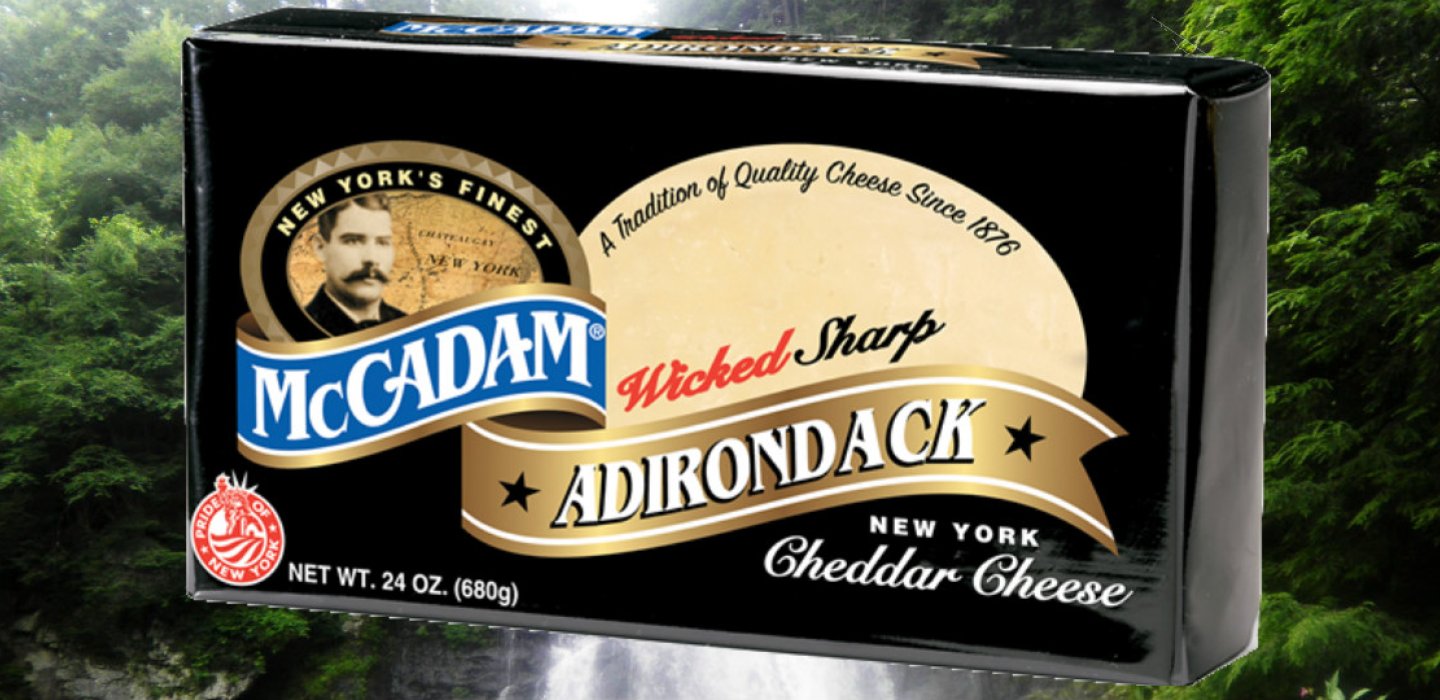 The Malone area has grown an amazing variety of contributors to American industry. From clever inventors to devoted manufacturing legends, the area has a proud history and a unique present.
Manfacturing is much less local than it used to be. Back when a single plant could dominate an area, and be owned by a single person, the abundant potential of Malone's many rivers and streams were the power plant of such industries. Along with its peoples' ingenuity.
Horsepower, literally
This 1835 railcar was powered by a concealed horse, and ran at the incredible speed of 15 miles per hour. It made one reporter exclaim, "This is indeed an age of wonders." The wildly successful inventor was Eliakim Briggs of Fort Covington.
While other inventors looked to steam, this North Country man preferred the source of power seen all around him, which was the horse. Even as a teen, he took his early work in a foundry as a springboard to learning how things work. The enthusiasm displayed for his machines for mowing, thrashing, and cleaning grain made him a local sensation. After dominating the North Country farming area, and in the mood for expansion, he headed for Ohio, and then Indiana, as the Midwest had far more acreage for agriculture, and thus, more demand for his products.
There, he became known as much for his philanthropy, and devotion to the abolitionist cause, as his phenomenal success with his inventions. He became a leading citizen of South Bend, Indiana, and he never stopped coming up with better ways to do things. His 1861 patent on a horizontal, three-roller, horse-power press for expressing sugar cane juice was granted shortly before his death. Other methods would replace horses, but in the world Mr. Briggs inhabited, they were an excellent choice for powering his ideas.
Ballard Mill
There was once such a thing as "Malone pants." And they were treasured by their owners for many, many years. Because they lasted that long.
According to the Cold Duck blog:
My father in law Paul D., DVM gave me a pair of experienced "Malone pants" shortly after I married his lovely daughter Nancy in 1978. He told epic stories of the heroic cloth from which they were made, warm when wet and nearly bullet proof. The fabric was so thick and sturdy that when I brought the pants back to Buffalo for tailoring, it was difficult to find anyone who felt comfortable working with it.
The Ballard Mill had been struggling since after WWII, and closed since the 1960s. But what a place it was in its glory days!
It was known as an excellent place to work, with the owner sponsoring a plant-wide festival for the Fourth of July. But the rest of the time, the workforce was kept busy, because the Ballard Mill had developed a fantastic reputation for its rugged, long-wearing, outerwear. In part, this was due to the high-quality of the wool that they used.
The expanse of shed and equipment devoted to sheep on the Almanzo Wilder Homestead is graphic testimony to the importance of sheep to the Malone farming economy. The mill started by importing sheep from Australia and New Zealand, where rugged conditions produced fine wool, but soon realized that there were many sheep farmers, and abundant rugged conditions, right there at home. In addition to buying local wool, they ran their own sheep farm out on Limekiln Road.
Wool was such an important part of the process that a picture of a sheep being sheared was used on Ballard Mill labels.
The Depression hit the mill hard, but it was able to reopen in 1936, and did well in hunting apparel and heavy workmen's clothes. Nearby Lake Placid hosted the 1932 Winter Olympics, and their American ski team had their uniforms made at the Ballard mill. The Conservation Department and, during WWII, the US Army, bought cloth for uniforms.
They put out their own catalog of outdoor clothing, accessories, and blankets. Even L. L. Bean contracted for items; though the Bean label and buttons were on them before shipping.
There was their own Ballard Mills "Malone plaid," which also became known as Adirondack plaid, as seen in this vintage hunting jacket.
The demand for warm, but heavy, wool declined in the years after WWII. The Ballard Mill struggled with the challenges of new fabrics and cheaper overseas manufacturing. They were also hurt by a decline in the number of people who, by necessity or choice, no longer spent so much time in rugged winter weather, where their product excelled.
They are fondly remembered.
birthplace of the gibson
May,1956, in an area near Chateaugay known as "Earlville," guitars changed. Because that was when Orville H. Gibson was born. Of course, it took him a few years to start making instruments. (Don't feel sorry for him being named Orville. His sisters were Emma and Pluma, his brothers were Ozro and Lovell.)
History has not recorded his journey from his birthplace to Kalamazoo, Michigan. It's possible he was seeking treatment at one of the many health spas in the area, as deteriorating health became an issue in his later years. In 1885 he was clerking at a shoe store, in 1893 he was clerking at a restaurant, but on May 11, 1896, Orville filed for U.S. Patent No. 598,245.
It outlined his plans for a mandolin that would not be constructed from bent and pieced wood. He stated that such instruments would not emit "that degree of sensitive resonance and vibratory action necessary to produce the power and quality of tone and melody found in" the instruments he fashioned from carving elements from a solid piece of wood. In Orville Gibson's design, part of the neck would be hollowed. He wrote that this would provide improved tonal qualities.
Orville had already created some unusual instruments that had contributed to his local reputation. They had carved soundboards, elaborate inlays, and "ribs" cut from solid pieces rather than being bent. The response he got from musicians led to a 1900 meeting with local businessmen who wanted to manufacture his instruments on a larger scale, protected by his patent.
Recent information reported on the Siminoff.net website reveals that Orville was a lefty; and thus had the challenges involved in playing right-handed instruments.
This might have sparked his interest in crafting his own instruments. Lefties all over the world know the feeling.
Sadly, from 1907 to 1909, he suffered from some kind of chronic illness, with a loss of weight and mental problems. He came home to the Adirondack area, and spent some happy years there before passing away in 1918, from chronic endocarditis. His designs, more than a century after his single, but pivotal, patent, live on.
the very local cheese
I love McCadams Adirondack cheese -- the one (see the header photo) that is "wicked sharp." Until recently, I didn't know one of my favorite cheeses was made about an hour away from my home.
The Erie Canal took New York State cheese all over the Northeast in the 19th century. Only a few are still in business from that time, and one of them is McCadam's New York State Cheese. A reorganization during the Great Depression led to this plant being built in 1936.
McCadam cheese is also special because it starts with a network of local, family-owned, dairy farms. A visit to the Coop Farm & Cheese Store at the McCadam Plant will help us top up our supply of honey from nearby St. Lawrence County and real Adirondack maple syrup. There's plenty of home and garden necessities, too.
But, of course, there's plenty of cheese.
The cheese store is part of a Great Day in Chateaugay. Now that we're hungry, look for some country dining. Now that we've had a big day, let's find some great lodging.
Much thanks to colduck.blogspot.com and reynoldstonnewyork.org with their research on the Ballard Mill, siminoff.net for the Gibson bio, and Adirondack Almanack for celebrating Eliakim Briggs.
---
This week in related Made In the ADK news: