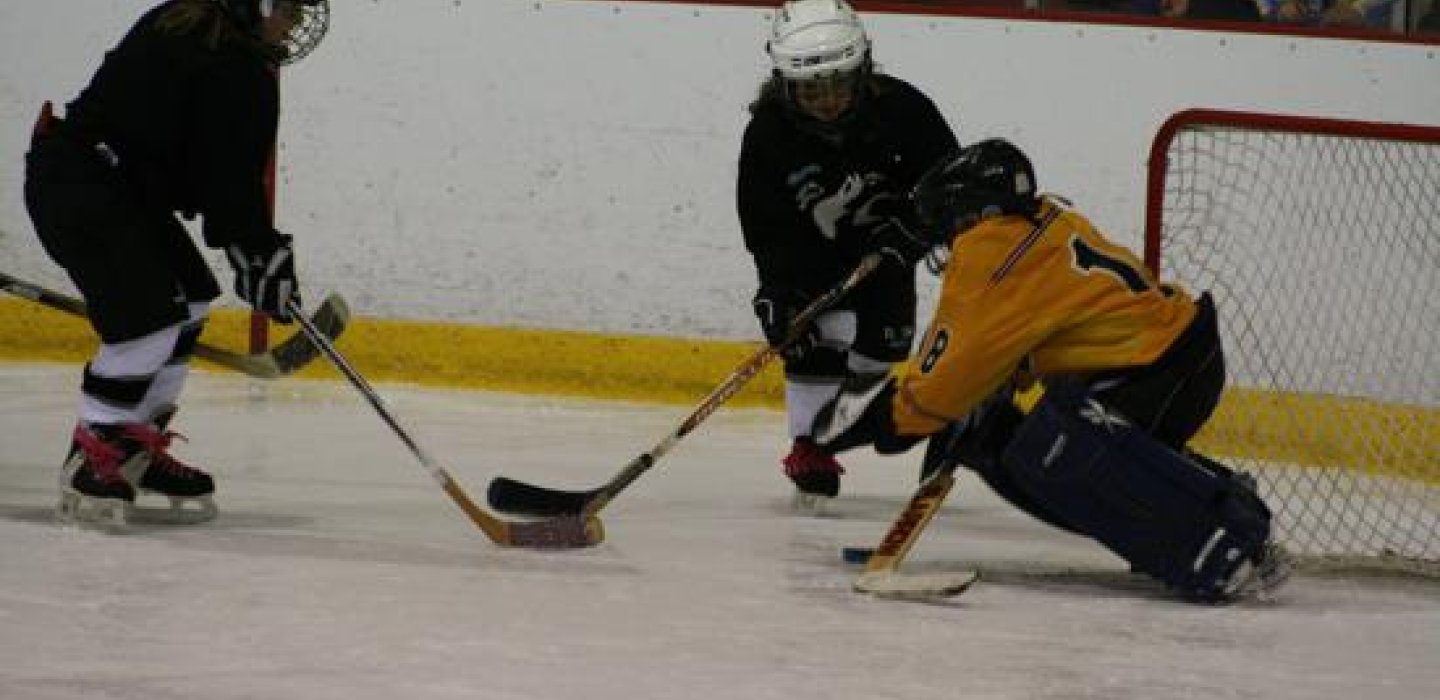 "If you're bored here it's your own fault."
I remember very clearly my mother telling me that as I showed her around campus my very first semester at college. It was parent's weekend and my mother and father had been visiting me and I let it slip that I wasn't sure if this was the right school for me. In my head I thought it was because I couldn't find anything to do; in reality it was because I was homesick.
At every juncture, my parents oohed and ahhed at the possibilities that lay before me--and not in a philosophical way concerning the schooling I was about to receive.
They were honestly excited about everything there was to do on campus. We could rent kayaks and lazily paddle down the river, watch live comedy shows in the student center, visit a handful of unique cafes in walking distance. To them the world (or my campus) was their oyster.
To me, my measly two months on campus had already started to jade my perspective about what I could do around me--it was time I opened my eyes.
From that moment forward I tried to take full advantage of what was around me. So, when I moved to Malone I hopped on the opportunity to take up skiing, play on the world-class Malone Golf Course, hike some of the Adirondack high peaks just a short distance away, and visit interesting buildings such as the House of History, just to name a few things.
Malone was my oyster and I had experienced everything I thought I could.
Four years later, and I'm disappointed in myself.
I have walked my dog Lincoln past the Malone Civic Center in the Malone Rec Park loop countless times and not once did I stop and think of the opportunities it could offer.
The Civic Center
The Malone Civic Center is a sprawling green building at the very end of State Street in Malone. The windows are few and far between save for the double door entrance. Surrounded by soccer and football fields, the building sticks out like a sore thumb yet also feels like it is right where it belongs.
When you walk into the building you look through a wall of glass and see the gem that the building is hiding: the ice rink.
To my left and right are a few walls of hockey trophies that are being displayed proudly. A bright display board with glittery letters shows off the upcoming events and fundraisers for the Figure Skating Club. And there is a gaggle of kids waiting for the Zamboni to resurface the ice to test out their new skates that one can assume they just received for Christmas. They are patiently waiting to use the ice while a group of kids walk out with their big bags full of hockey equipment.
During the winter, the Civic Center is the proud home of the Malone Youth Hockey Association, the Franklin Academy boys and girls hockey teams, two adult hockey leagues, the Malone Figure Skating Club, and also offers Open Rink sessions for the public.
If you're bored here, it's your own fault.
Try Out Open Skating
There are many ways to enjoy what the Malone Civic Center has to offer. The simplest of all the ways, in my opinion, is to tie on your own skates and join an open rink session. That's it--that's all you have to do. When I asked the employee who was watching from the sidelines how to get out on the ice, I was flabbergasted at how easy it was.
You just check their online calendar for an open rink session, grab your skates, and head out on the ice. I personally haven't been ice skating in years, but I'm pretty sure I will be giving it a shot by the end of this winter season! Ice skating is a great way to get some exercise, socialize with people, and can also be pretty meditative (especially when you watch the Zamboni!).
I watched those on the rink for open skate. There were figure skaters, hockey players in their gear, and even a teenager just getting a few laps in. Everyone was welcome and everyone seemed to have a smile on their face.
Youth Programs: Hockey & Figure Skating
Another way to get out on the ice is to join the Malone Minor Hockey League or the Malone Figure Skating Club. The hockey league has kids from Canada who make the trip down--so they must be doing something right!
I spoke with the Association president, Jay Perras, about the league. He mentioned that five years ago they had less than 80 kids -- they have more than 200 participants this year. Thanks to two grants through the Adirondack for Kids foundation, the league can now outfit kids from head to toe--from skates to sticks and everything in between--to get them out on the ice for their first year, which has made a huge difference. It's pretty easy to register for and is definitely another hidden gem in the Malone community.
The Figure Skating Club is another huge program. On most figure skating nights you can find more than 200 kids in the arena working with coaches, practicing for competitions, or just hanging out and having fun both on and off the ice. It's quite a sight to see.
Grab the Family and Watch a Game!
If getting on the ice isn't your cup of tea, there are plenty of things to sit down and watch. Catch any of the kids' hockey games, a myriad of tournaments that are played throughout the season, or even a Franklin Academy boys or girls' game. The concession stand is open for events as well. I guarantee it's cheaper than a movie!
You Learn Something New Every Day
I ended going into the Civic Center the other day on a whim and I'm glad I did. Who knew that not only was this available, but that so many programs were open to so many different ages, interests, and abilities.
I might not have gotten on the ice this week, but with the New Year just past I know something that will be going on my resolution list that will actually get checked off! Now where are my skates?
---
In related icy ADK news:
Play nice: A parent's survival guide.