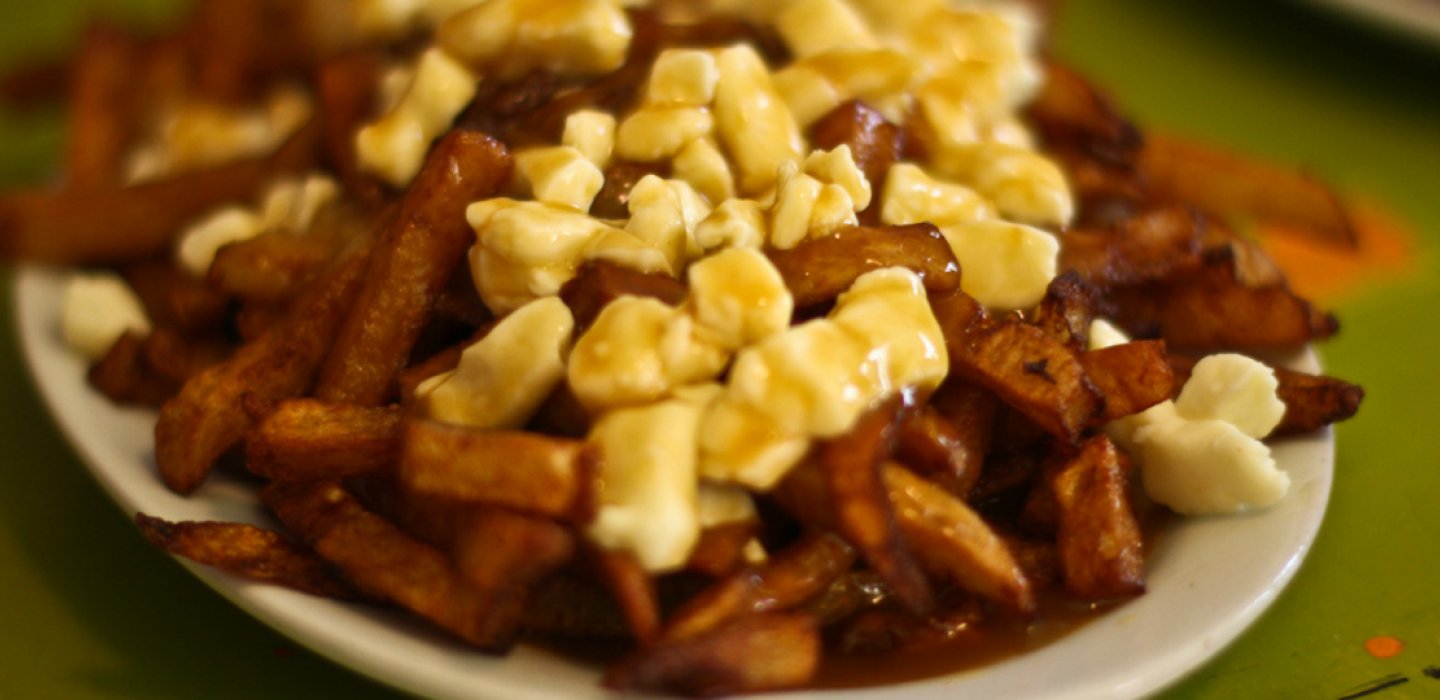 Currently there is no Poutine Festival held here in Malone, but there should be one! Malone has some of the best restaurants and eateries that offer new and different twist son some classic dishes. Poutine is just one of them, and I have been able to find three that really stand out from the crowd. 
But first some history...
The dish is thought to have originated in rural Quebec Canada, in the late 1950s. Several Canadian communities claim to be the birthplace of poutine, including Drummondville (by Jean-Paul Roy in 1964), Saint-Jean-sur-Richelieu, and Victoriaville. Prior to this, since 1901, the closest dish to poutine was known as "Chips, cheese, and gravy" and was widely available in the UK (particularly the north of England and Scotland.) Some believe that the Canadian classic "poutine" was somewhat inspired by this European dish.
One often-cited tale is that of Warwick restaurateur Fernand Lachance of Le Cafe Ideal, who is said in 1957 to have exclaimed, "ca va faire une maudite poutine" ("it will make a damn mess") when asked by restaurant regular Eddy Lainesse to put a handful of curds on some french fries. Hence the name. The sauce was allegedly added later, to keep the fries warm longer. Over time, the dish's popularity spread across the province (and later throughout Canada), being served in small-town restaurants and bars, as well as becoming quite popular in ski resorts and arenas.
The Dictionnaire "historique du francais quebecois" lists 15 different meanings of poutine in Quebec and Acadian French, most of which are for kinds of food; the word poutine in the meaning "fries with cheese and gravy" is dated to 1982. Other senses of the word have been in use at least since 1810. In May 2014, the word "poutine" was added to the Merriam-Webster dictionary of the English language.
While the exact provenance of the word "poutine" is uncertain, some attribute it to the English word "pudding." Among its various culinary instances, that of "a dessert made from flour or bread crumbs" most clearly shows this influence; the word pouding, borrowed from the English pudding, is in fact a synonym in this sense. 
There are many variations of poutine, and outside of Canada, poutine is found most commonly in northern border regions of the United States. We are lucky to have the McCadam Cheese factory, located in Chateaugay, that can supply us with fresh cheese curd...usually available twice a week on Tuesday and Thursdays. They sell it at their outlet store located across the parking lot from the factory on Collins Street.
There are two kinds to choose from, white or yellow, but I have never heard of anyone insisting on one or the other. Most anyone wants is for the tell-tale 'squeak' sound that it makes when you bite into to it. The squeak means that it is very fresh, dense, and chewy! Perfect to stand up to the hot gravy and french fries that make up a Poutine. 
The first place that I know of to get original Poutine is at Bokie's Drive-In located on the east side of Malone on US-HWY 11. The only let down to this is that Bokie's is not open all year long -- they close for the winter months from October until April. When the warmer weather hits, the place comes alive and they start making the original version of Poutine with french fries, cheese curd and gravy.
Most of the Malone Region and its neighboring restaurants offer Poutine with mozzarella cheese instead of cheese curd. However the curd is the best for holding its shape and having the most flavor, and Bokie's never lets you down in that arena. One other great thing about Bokie's is their variety of ice cream -- they dish out both soft serve and homemade hard ice cream flavors.
The Pines Bar and Restaurant on the northwest side of town is located on Bare Hill Road. For the last 14 years, Barbie Fitzgerald had been the chef at this family-operated eatery. She has created many great dishes and is well known for her different and innovative salads. Barbie's spinach with mandarin orange and walnut salad is a very popular special.
Her Adirondack Steak Poutine is done with french fries, gravy, and mozzarella cheese, and includes additional toppings of onion, red and green peppers, and steak. It is a hearty meal to say the least and can be served on your choice of regular fries, homemade fries, curly fries, sweet potato fries, or homemade chips! After a cold ride on the snowmobile or after a long hike on the trails, this is the meal that will fill and warm you.
Mo's Pub and Grill has just started dishing up their own rendition of Poutine which is created using Smoked Montreal meat, mozzarella cheese, gravy, and french fries. The smoked meat is not lost or smothered under all of the cheese and gravy. The flavor is intense and hearty.
What I can't figure out is why they list it as an -- because it is anything but! Mo's is located right on the main highway, US-HWY 11, that goes through Malone and is a great sports bar. 
Find a place to stay while on the Poutine Journey. There's a variety of dining. Get outdoors and work up an appetite.
Header photo By Yuri Long from Arlington, VA, USA - road_trip-9349.jpg, CC BY 2.0, Wikipedia Commons.