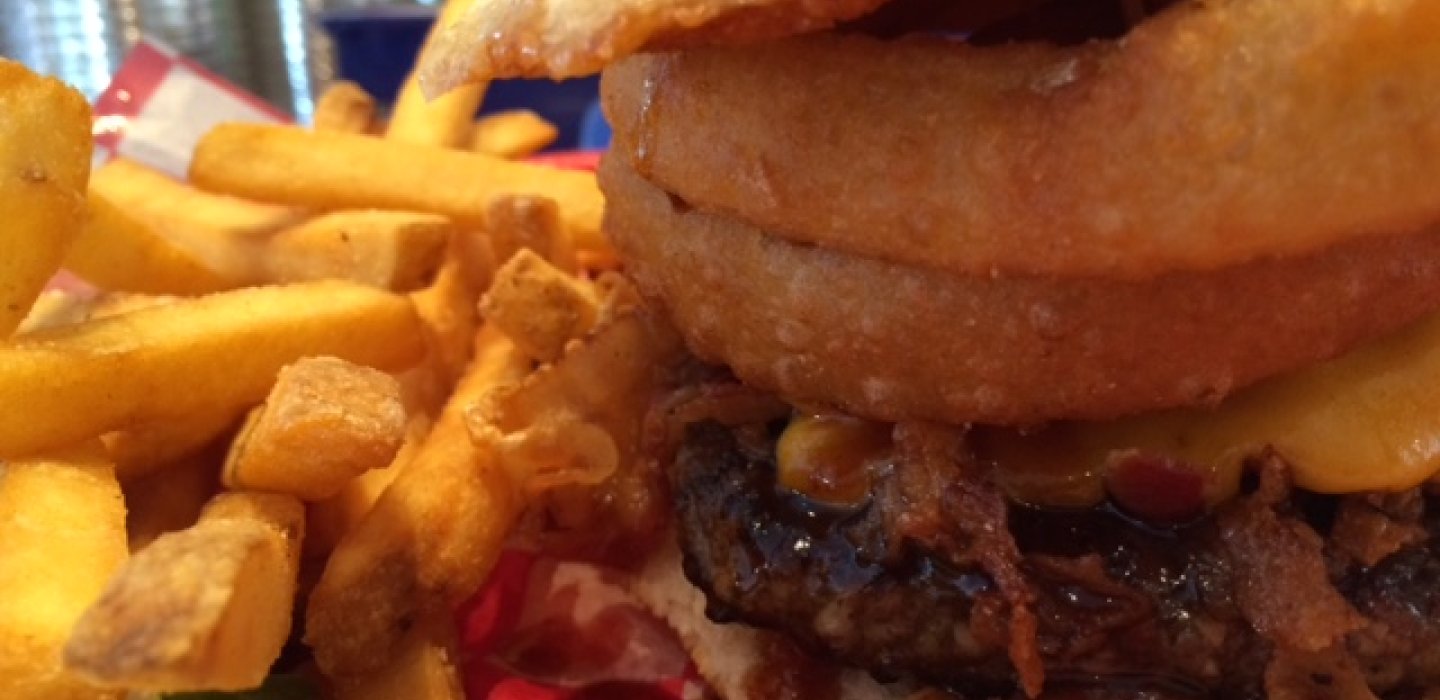 "Food brings people together on many different levels. It's nourishment of the soul and body; it's truly love." - Giada De Laurentiis
I'm a fan of food, but not just any kind of food. If I could eat cereal every night or microwave leftover spaghetti I would.
The type of food that I'm a fan of is the kind that brings people together. Whether you are sitting around a picnic table on the back porch grilling some famous Glazier red hot dogs or out to a 5-course meal, joining friends and family around the table--that's true love of food in my opinion.
There are a number of places that you can eat in Malone, from comfort food at family-owned restaurants to family-friendly burger joints to seasonal shops. When there are a lot of different types of places to grab a bite to eat, sometimes you might find yourself playing the, "I don't care, where do you want to go?"-- "No, I don't care where do you want to go?" game.
So, as you plan your spring break activities in the Malone Region, I thought I would lend you a hand and help out with that decision!
Here is a list of 4 places to Eat, Drink, & Be Merry - all delicious and inviting in their own respective rights!
Live Music
Fat Jake's Tex Mex Bar & Grill
Fat Jake's Tex Mex (formerly known as Fat Jake's Bar & Grill) is one of the first places that I used to come out with friends, grab a bite to eat, and play some darts or a game of pool. Since then, they have upgraded their style and have fun, fiesta-style decor with a focus on delicious Mexican food from burritos to enchiladas. During the summer they have live music almost every weekend and you can find DJs and bands scheduled throughout the winter as well.
The Food: Fat Jake's features a Mexican-centric menu with an interesting focus on wings. Their famous Charlie Q sauce still holds a special place on the menu for chicken wing fans. My favorite is the Chipotle Ranch BLT wrap--juicy chicken accompanies your standard bacon, lettuce, and tomato with a rich a creamy ranch dressing and a bit of a kick.
The Drinks: True to their new namesake, Fat Jake's Tex Mex offers a wide variety of delicious frozen drink staples that one can imagine sipping on a white sandy beach. Margaritas and daiquiris are their specialty with flavors ranging from strawberry banana to mango to peach. Feel free to mix & match as well!
The Tip: Head out to Fat Jake's for dinner on a weeknight if you're looking for a delicious dinner, or Fridays and Saturdays if you want to dance to live music. Make sure you check out their outdoor seating in the summer!
Laid Back & Come As You Are
Titus Mountain Family Ski Center's Moon Valley Grill
In 2012, Titus Mountain added an upstairs full-service restaurant to their newly renovated Lower Lodge. The Moon Valley Grill is open to skiers, tubers, and the public Thursdays through Sundays. They have amazing burgers and my most favorite dish of all time--Kickin' Chicken Fries. Moon Valley Grill is a great place after a long day at work to chat with the bartender. Of course, based on the mountain's family-friendly atmosphere it's also a fun place to bring the family for good food in a great atmosphere.
The Food: As I already mentioned, you will be doing a disservice to yourself if you don't grab a plate of kickin' chicken fries. This delectable meal includes hot-and-crispy french fries topped with chunked buffalo chicken and mozzarella and drizzled with ranch and buffalo sauce. Share it as an appetizer or eat it by itself. Don't forget to check their menu for their specials such as the Rodeo Burger, and make sure you show up hungry!
The Drinks: If you head to the mountain for lunch make sure you ask for a Bloody Caesar. A perfect marriage of savory and sweet with a bit of a kick it's a great addition to your meal. If you're more of a beer person, make sure to check out their Saturday specials--they have giveaways and beer specials for a different brand every Saturday.
The Tip: Thursdays are Open Mic night, and there is live music every Saturday. The place is big enough that you can be right in the action or you can do your own thing and enjoy your meal away from it. If you haven't tried skiing or riding, you definitely should--because food tastes that much better after a run on the slopes!

Watch the Game
Mo's Pub & Grill
Mo's Pub & Grill opened in 2010 and is your family-friendly American food joint with delicious build your own burgers, savory pasta dishes, and finger-lickin' good appetizers. They also have 6 flat HDTV screens to watch pretty much any sports game that tickles your fancy and a newly renovated bar lounge with two additional flat screen TVs. During the summer they offer great kids' specials and visits from Mo's mascot Mo the Monkey.
The Food: I've always been a build-a-burger fan. My go-to is a juicy medium burger with cheddar cheese, roasted red peppers, bacon, lettuce, tomato, and Moon Valley Maple BBQ sauce. They offer seasonal menus as well and have lots of local food products that also make it into their dishes. My new favorite seasonal item is the potato skins appetizer with extra sour cream!
The Drinks: If beer is your thing, this is the place to drink it. Mo's has awesome Polar Ice Taps for your draught beer classics as well as an amazing selection of bottled brews. If you're watching the game with friends, make sure to ask for their chilled beer towers! If mixed drinks are more your thing, check out their seasonal specials with different flavored liquors that change almost monthly.
The Tip: From Open Mic nights to DJs and acoustic sets, make sure you check their website for upcoming events. And if you haven't caught a sunset from their outdoor patio you can't say that you've been to Malone--the view is breathtaking!
Young & Fun
Akwesasne Mohawk Casino Resort
Whether you are in the Malone area for vacation or taking a staycation, the Akwesasne Mohawk Casino is definitely worth a visit. Outside of the obvious draw of slot machines, bingo, and a myriad of table games, the casino is home to lots of events as well as live music. They also offer many dining options for a range of tastes. Their Cascades Lounge hosts many karaoke nights as well as DJs and you can always find the current pay-per-view event on their big screen in their sports bar, Sticks.
The Food: To get the best of all worlds, I suggest the Native Harvest buffet. Hand cut prime rib, comfort foods, a huge salad bar, Italian options, baked desserts, and more are all included. If you want a classy meal and a juicy steak, try the Mapleroom Steakhouse. For good burgers and sandwiches, head to Sticks.
The Drinks: The Ice Blue Whale was a delicious choice the last time I went! Cascades Lounge offers many specialty drinks and their well liquor is usually superior quality. Also make sure to check out the Catfish Kool-Aid in homage to our famous Wild Country 96.5 radio personality, Catfish Ben.
The Tip: There is a lot to do at the casino so make sure you either head there with a plan--or plan to be spontaneous! Check out their event calendars as there is always something going on.
These four places are only the tip of the food-scene-iceberg in Malone and the surrounding area! Don't forget Belly's famous Mexican night, The Trailside after a snowmobile or motorcycle ride, or Donovan's Steak & Ale for one of their awesome tasting nights. Hopefully I'll see you at a bar or table sometime, sharing not just good food, but great times!
---
Break out of the norm this spring: