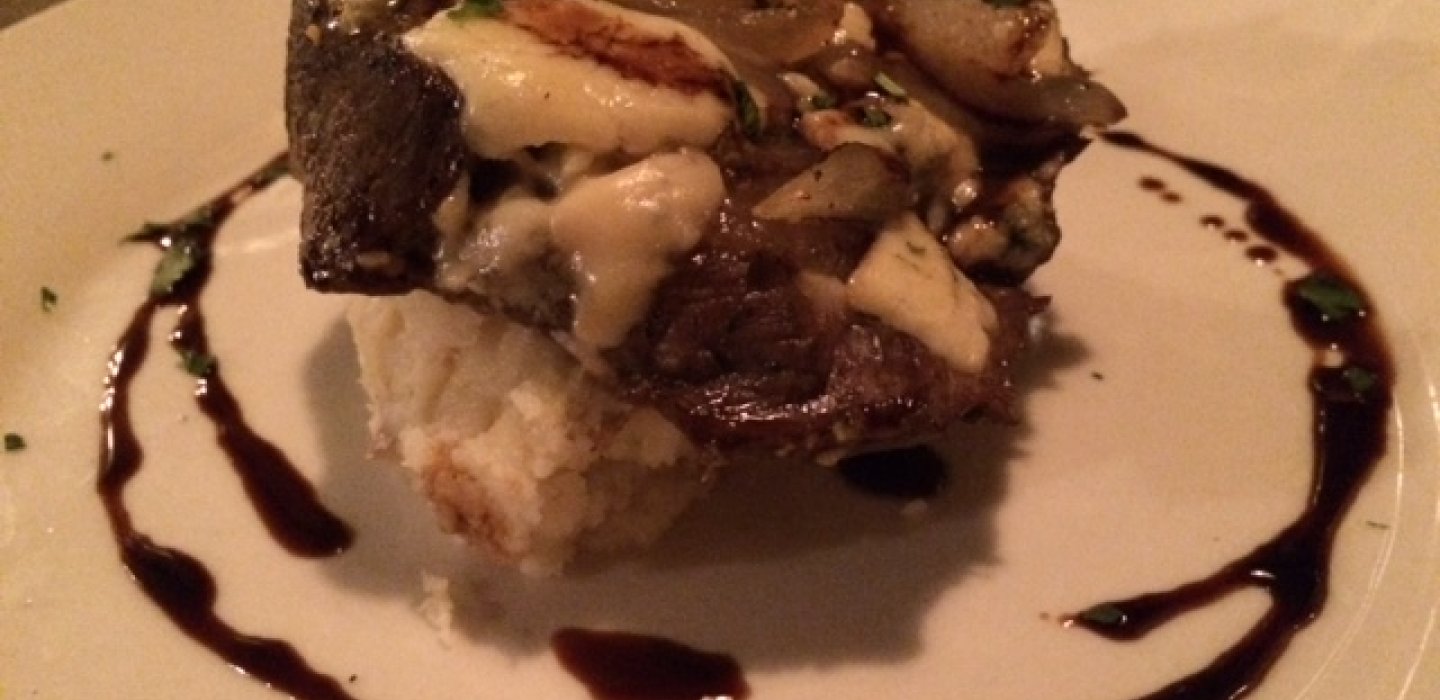 You drink wine with all of your senses. Or at least that's what I've been told.
When I was studying abroad, I had the amazing opportunity to attend a famous "Kellergassenfest," which is basically a festival of wine. The festival is a weekend in which small wine cellars, usually built alongside each other and into a hillside in Austria's wine-growing regions, all open up their doors to the public to taste their creations. I was lucky enough to get the inside scoop as one of our host families owned one of the "kellargasse."
"First, you listen to the sound of the cork. Then you pour the wine and look for the legs on the side of the glass. Smell the aroma of the wine and then finally you taste the wine," he said, baiting us into his next line. "Finally," he laughed, "if the wine is good enough, you use your sense of touch to find your way home!"
I tell this story now as it has been my saving grace when going to new events that have a fancier agenda than what I may be used to. I also heed my father's words when it comes to which fork to use as I sit down at a table that has been set with more silverware than what I probably have in my entire house. "When in doubt, start with the outside and work your way in."
You may be thinking to yourself, "We're in Malone, why on earth would I need to remember this fancy etiquette?" The answer is you don't, but you can if you want to!
Confused? Don't be.
Setting the Plate (Stage)
One of the hidden gems of our town is the amazing chefs that we have in our local restaurants. I know that I use the term "hidden gem" a lot, but this time it's based by fact. Donovan's Steak and Ale is a restaurant at the east end of Malone, right on US Route 11, that hosts an even once a month that they don't even advertise!
Back in October I celebrated a friend's birthday by going to the monthly Food & Drink Pairing event at Donovan's. I had never heard about it, even though they have been doing the events for 3 years and almost every time they sell out! I had only heard about the event from another friend who had gone once and thought it would be perfect for our group to celebrate.
For less money than I normally spend on a bar tab, Donovan's offers a five-course meal that is paired with a beer (or wine) that complements the flavor profile of each course. The chef also infuses the food with each complementing drink to create euphoria on your taste buds.
I'm not a foodie, but I felt like the meals they put in front of me would be something a judge on the Food Network show "Chopped" would receive. The presentation was awe-inspiring and the tastes were exquisite. If you think I'm hard-selling their event, I did too! I had to return just to make sure this wasn't a one-time occurrence.
The Livingoods Beer Tasting
I returned to Donovan's this past Thursday for their most recent beer and food pairing. The beer selected was from Livingoods Restaurant and Brewery in Peru, just a short drive away on the eastern border of the Adirondacks.
The first course that they served was a Coconut Shrimp with Cilantro Mango Slaw topped with a chipotle lime cream. The beer it was paired with was the Chasm Cream Ale, a fruity, smooth, and creamy ale. I'm not a huge seafood person, but the first words out of my dinner-date's mouth were, "This is delicious." That they served us a jumbo shrimp would probably be an understatement--it was huge, meaty, and tender. The outside coconut had the perfect amount of crisp to it and the chipotle lime cream had a citrus overtone until it hit you with the kick of the chipotle at the very end.
It wasn't long into the first course that I knew my dinner in October wasn't a fluke. This was some seriously decadent food.
The second course that came out was a hot chorizo and white bean stew paired with the North Country Pale Ale. Perhaps I should also mention at this point that I have used the word "pairing" when it comes to the beer that is served alongside the food, rather than "tasting," because you receive a full beer with each course--not just a flight-size taster.
This was a hearty stew with chunks of potato, bean, hot chorizo, and tomatoes. There was definitely a kick to the stew and reminded me of a curry. For anyone who likes soups, stews, and chili, this could easily have been a meal itself.
A light and refreshing third course was an arugula, fennel, and orange salad with shaved Parmesan cheese dressed with a citrus vinaigrette. This was served with the Check Mate Rye IPA, a sweet and complex IPA with hints of citrus that complemented the orange in the salad. While the Parmesan did offer a heavier taste, the rest of the salad was crisp and a perfect palette cleanser moving on to the main course.
The main course could be summed up in one word: wow. Paired with the First Down Brown Ale, a sweet dark chocolate beer with a hint of smoke, the main course came out and reaffirmed my suspicion that I could be a judge on Chopped. "The bleu cheese gives it a surprisingly sweet taste, while the red skin potatoes add a wonderful foundation to your perfectly cooked filet," I joked.
The main dish was a "Moody Bleu" crusted filet of beef with caramelized onions and red skin cheddar mashed potatoes topped with a balsamic brown ale reduction. Bleu cheese has never been my go-to cheese, but the sweet and creaminess of it complemented a beautiful medium filet that you barely had to cut. While the beer choice itself was a bit heavy for my liking, this was my favorite infusion of beer into a course -- the complex undertones in the reduction added a subtle smokiness and richness to the dish.
At this point in time, I could have gone home happy five times over, but we still had one more dish to go. The final course was a Bear Swamp Stout toffee pudding with Bear Stout Caramel and fresh whipped cream and candied ginger. It was, of course, served along it's namesake beer, the Bear Swamp Stout -- a heavy coffee, oatmeal, and cream state brewed with local coffee. Once again, while the beer was a bit heavy for me, using it to infuse the food with flavor was able to bring that flavor tones to the dish without the heaviness of the malt or bitterness of the hops.

Big City Taste, Small Town Place
Circling back to the confusing statement I made above in reference to being fancy if you want, but not having to -- this meal is the epitome of why small towns are awesome.
When I first arrived at the event, I was greeted by the owner of the restaurant and we had the opportunity to chat about the food pairings that his restaurant offers. Before leaving us to enjoy the event, he offered, "If you have any questions throughout, please don't hesitate to come get me or wave me down." He was completely sincere in his offer, also pointing out that the owner of Livingoods was seated just one table down and would also be happy to answer any questions.
It may sound stereotypical, and any big city folk can chime in, but I didn't have to slip him a twenty or subtly suggest I knew the owner or that I may be writing a review on his establishment to receive hometown, personal service.
We were seated in an intimate booth, with mood lighting set, a candle flickering on our table, and a plethora of silverware to choose from. Having both just got off work, I was in a button up and a fleece vest while my dinner date was in a dress and cardigan. As people walked in they came in all sorts of dress, as groups or as couples, organizations or friends.
It became clear that it didn't matter if you knew which fork you had to use or if you wanted to experience food and drink in a refined ambiance--the option was yours to choose. In our small town of Malone, we were given the best of both words; a delicious (but affordable) meal was to be served to us and an elegant (but laid-back) atmosphere beckoned us to enjoy the finer things in life.
We honestly couldn't have asked for anything more.
You Haven't Missed Your Chance!
While it may have been a hidden agenda of mine to make you slightly jealous of my past Thursday night, it isn't my intention to disappoint you fully--there are many more opportunities around us to experience big city taste in our small town!
Donovan's Steak and Ale offers monthly beer or wine tastings, and this month there will be a second one! The next event is March 31st and will feature a food and wine pairing with a focus on California wines. Their next beer tasting is April 21st and they have paired with Saranac Brewing out of Utica. Make sure you reserve your spots now--more often than not they sell out.
Mo's Pub & Grill also offers more seasonal food and drink pairings. Their last event was "A Taste of Fall" and sold out within the week it was posted. Make sure you continue to check their event page to get the heads up on their next tasting.
Finally, the Akwesasne Mohawk Casino offers many wine tastings as well, with their most recent wine tour completed this past Saturday. You can also check their upcoming events for additional hotel and tasting packages.
And remember, if you want to be fancy, use all five sense when tasting. And, of course, indulge responsibly.
---
This week in related ADK news:
Home cooking that's better than Mom's
Bacon and donuts and pancakes, oh my!
Beef -- it's what's for dinner