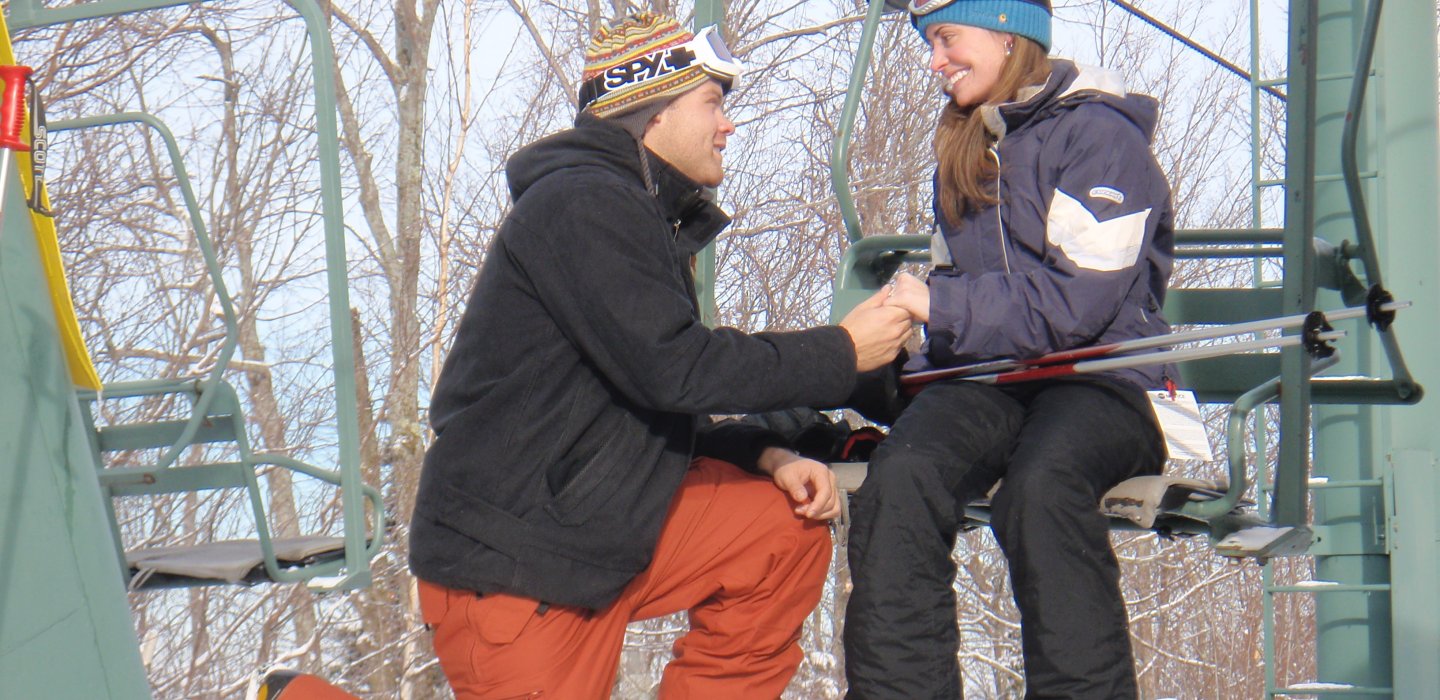 5 Unique Venues for your Upcoming Nuptials
Everyone wants their wedding to be a memorable experience. Brides (and even grooms) are in a balancing act to create a happy medium between childhood fantasies and real-life budget, and we all try to inject our ceremonies with a little bit of ourselves and our relationships.
Weddings have become an amazing design spectacle to watch unfold. With the advent of Pinterest, the wedding planner's double-edged sword, events ranging from simple and elegant to unique and extravagant have a Pinterest board that has been curated to perfection. Do-it-yourself decorations, cheeky wedding invitations, and the most delicious (and easy) finger food recipes are all organized, pinned, and shared with the utmost devotion.
But amidst all this planning with recycled baby food jars and glue gun disasters, let us not forget something that we can't craft ourselves, but rather are at the liberty of the area we want to wed in--the venues. After all, as any real estate agent can attest it's all about--location, location, location.
We are so unbelievably lucky that we live in an area that many would call a destination wedding setting. From beautiful vistas and a backdrop of Adirondack foliage to scenic views of pristine waterways, a beautiful venue is never too far away.
But, what if you're looking for a little bit of extra "oomph" in your wedding venue? Let's take a journey to five different wedding venues in the area that may just earn their very own Pinterest board.
1. On a world renowned golf course
Golf course weddings are certainly something that are available across the country--every state has a golf course and many of them offer weddings and other event services. Avid golfers may dream of an elegant event in a clubhouse or on the greens, but even those who aren't regular golfers choose this setting for the well-manicured grounds and beautiful views.
The Malone Golf Club, the previous home of PGA President Derek Sprague, has a 36-hole course with beautifully manicured greens overlooking the foothills of the Adirondacks and was designed by well-known course architect Robert Trent Jones.
The clubhouse offers two room sizes, a dining room for up to 35 guests and a banquet room that boasts seating for 200 people. Add a delectable menu, an air of elegance one would expect from a nationally ranked golf course, and the bonus of being the home to golf royalty and you have a wedding location fit for your dreams.
2. In the boyhood home of Almanzo Wilder
History and literary buffs rejoice--the boyhood home of Almanzo Wilder is a wedding venue as unique as they come. Infused with history, old-world charm, and an air of untouched nature, the Wilder Homestead offers a simple allure to capture the memories of your special day.
Little Farmer Boy, written by Laura Ingalls Wilder (for those who might not have heard--the same author as Little House on the Prairie) is based on the recollections of Almanzo Wilder and growing up on his farm right outside Malone. The museum and homestead consists of 84 acres of land, a restored original post and beam farmhouse from the early 1840s, additional reconstructed outbuildings, an orchard, covered pavilion, research library, museum and visitor center, one room schoolhouse, and nature trail.
The homestead opens to the public Memorial Weekend until the first weekend of October. Arrangements for private tours can be made and whether you choose to have your ceremony on the grounds or just for taking pictures afterwards, you would take a little piece of Northern New York history with you at the Wilder Homestead.
3. At the base of a ski resort
Whether you want to experience the majestic foliage that surrounds you or enjoy the crisp freshness of winter air, nuptials at a ski resort are a perfect way to seal the deal for snow aficionados and outdoor fans alike. From an intimate gathering with your closest friends and family to an outdoor extravaganza, the atmosphere of a ski lodge and ski mountain lends itself to both types of events.
A Malone NY winter staple, Titus Mountain Family Ski Center has continually added to their repertoire of mountain-hosted events as well as hosting capabilities. Titus has two lodges to capture the beauty of the mountain around you. Their Upper Lodge features a newly remodeled bar and beautiful outdoor veranda that runs the entire length of the lodge. The newer lower lodge offers amazing views of the mountain and a stone patio with an outdoor fireplace if you want to take the ceremony outside.
4. In the company of Knights in Shining Armor
Less of the venue itself -- and more of the time it transports you to, imagine the festivities that you can partake in before (or after) citing your vows at a Medieval Fantasy Faire! Short of concocting your own time machine, planning a wedding ceremony at a Fantasy Faire is the closest that a couple can get to transporting themselves to a time that lays claim to the idea of knights in shining armor in the first place.
The Krebashia Kingdom Medieval Fantasy Faire is a yearly festival that happens at the Malone Rec Park. While you may have to plan to exchange vows on a specific weekend, imagine the fanfare of knights and maidens, jousting competitions, and fantasy storylines unfolding on your special day. This year Krebashia Kingdom takes place July 9 and 10 and will feature Jousters, belly dancers, theatrical fighters, storytellers, fire spinners, puppeteers, minstrels, and dances, sword swallowers, fabulous children's activities, excellent crafters, and artisans and more.
5. Alongside the relaxing sound of a waterfall
Sometimes, a beautiful outdoor wedding without a bunch of fanfare is what you're looking for. But that doesn't mean you have to dismiss the idea of uniqueness! Enjoy your day with family and friends with a majestic waterfall flowing behind you at the High Falls Park in Chateauguay, New York.
Located on the beautiful Chateauguay River, the High Falls Park Campground is one of New York's hidden treasures. The cascading falls, formed over 12,000 years ago from a retreating continental glacier, are a 120' natural beauty that only Mother Nature could construct. The grounds offer a pavilion for your ceremony, and for those adventurous souls, follow the 213 stairs down to the falls and exchange your vows in nature's beauty.
---
However, wherever, and whenever you choose to celebrate your love and commitment to another person, I hope you remember one last piece of advice: it doesn't matter how big or extravagant or well-planned your wedding was. If, at the end of the day, you married the person you love, it was a success.
But fire breathers would make for one heck of an after-party.
---
In related ADK news: Put a ring on it ADK style
Destined to marry in the ADKs' base camp
Feel the love, Adirondack style
The coolest place to tie the knot