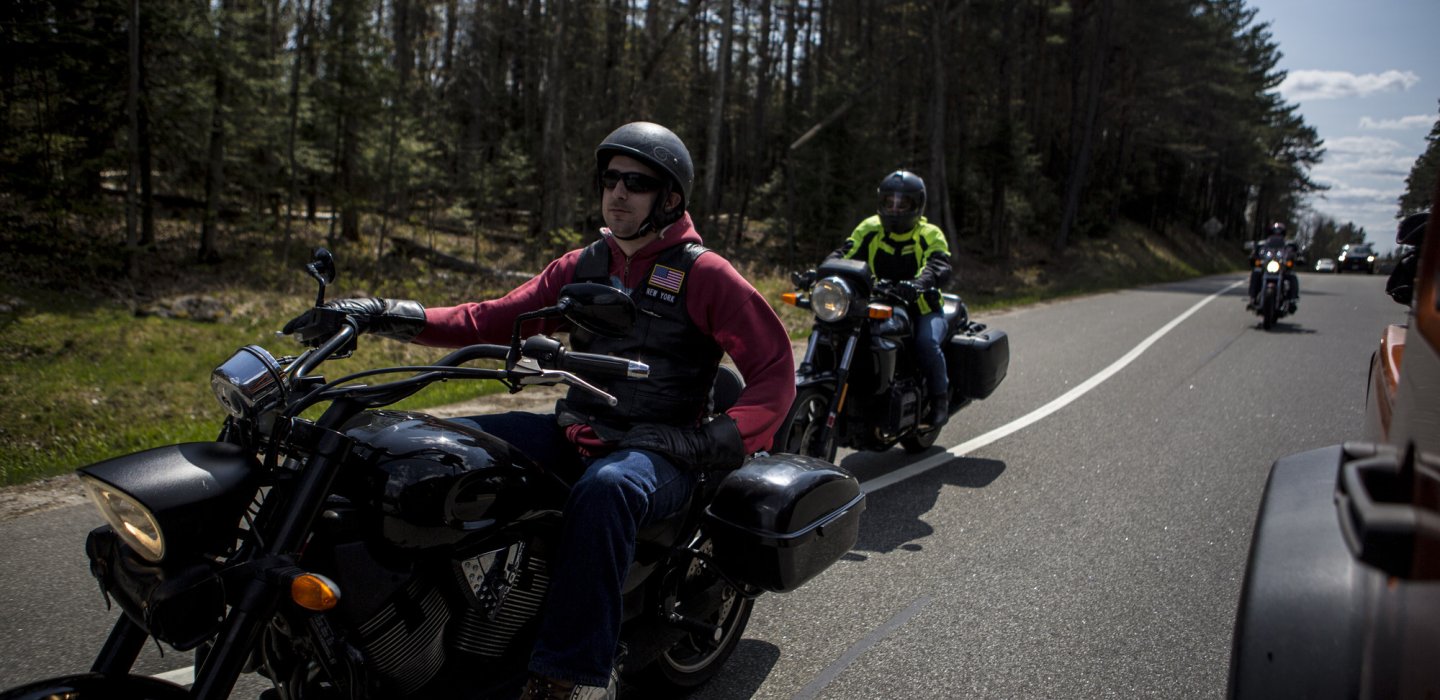 So being a northern 'dacks resident I have my favorite rides for sure. One of my lazy-day go-to cruising routes starts in Saranac Lake and takes you right through all of the awesome things the Malone area has to offer. This route takes you right into town for some tasty food and along some of the less-traveled more scenic roads. Plan it right and you'll be able to get your fill of some of our famous Adirondack poutine for lunch! 
There are some amazing ponds and scenic openings along the route 30 corridor. Check out the many little side roads, trails, and small parks along the way. There are plenty of places to pull off and stretch your legs while taking in the wild life, and if you've managed to pack swim gear there are definitely chances to take a dip. 
Once you get into Malone you can find some great home style foods as well as more mainstream chains. You know what they say... When you're looking to try something new in an unfamiliar town, find the parking lot with the most cars and be sure to check it out. The Countryside Diner is one of my favorite stops, and I found it by following that sage advice.
This ride lends itself to good conversation and communication among riders along the more rural sections of the route. It's slower if you want it to be, and I recommend cruising by the world-class golf courses along Route 25 or Webster Street as an easy add-on to the trip.
There are also some larger shopping complexes in Malone featuring some big box stores, as well as places like IBC and other smaller shops to browse. Spend some time cruisin' the strip and you'll discover great places to find unique items and locally made gifts - remember the saddle bags.
This really is an awesome route for just cruising along. There are nice wide shoulders along Route 30 and more scenic rural settings along the western section. Don't be afraid to explore downtown Malone as it's easy to navigate, or even extend your trip and swing over to the Akwesasne Casino and try your luck! 
After visiting Malone it's time to get on your bike, hit 11B south, and head into the heart of the Adirondacks. Next up - take a turn through Tupper Lake!
---
In related ADK motorcycle news:
Riding the 'Dacks
This isn't a secret to seasoned riders, but our resident experts will tell you that although the roads of the Adirondacks lend themselves nicely to touring by any mode of transport, exploring them by motorcycle provides the rider with an even deeper appreciation of, and connection to this pristine landscape. 
Our motorbike-riding tourism marketers share some of their favorite rides (and highlight a few classic twisties) on the well-maintained roads that wind through the charming communities across the region. Follow along as they showcase one big loop in 8 segments - or choose your region du jour for a shorter spin.
Passenger's perfect perspective