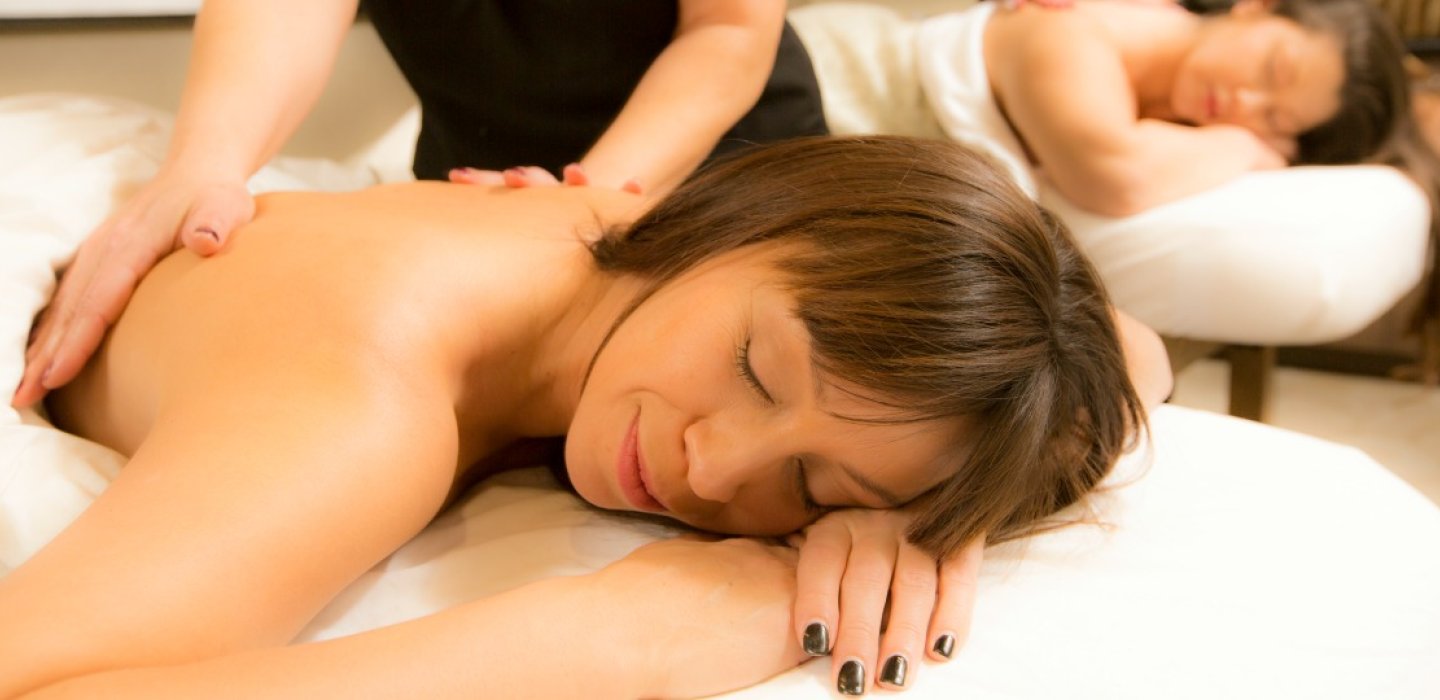 It's not really naughty to be self-indulgent.
But it can feel that way, especially during a time of giving. But then again, the more we give... the more we should get back. Sometimes, when it comes to ourselves, we simply have to be the one to give, that's all. Especially during a time of year when everyone is trying to do too much.
Here's three great ideas for being just a little bit naughty this holiday season.
spaaaaaaah!
It's glorious to be pampered by someone else, especially when that someone else is an expert at it. Akwesasne Mohawk Casino has the Sweetgrass Spa as part of their resort complex.
If we sit at a desk all day, a massage can counteract all that stress which builds up in our bodies from constantly holding one position while typing and talking on the phone. It relieves those muscle aches and increases our blood circulation. It counters stress, depression, and anxiety. It even makes for better sleep and immune function.
That's science talking. I never argue with science.
Their body treatments last 50-80 minutes and include a healing regimen with massage and full-body exfoliation with a Maple Sugar Scrub, the slimming and toning mud wrap, or the age defense program with anti-oxidants and a toxin-drawing Sedona Clay masque. Along with the usual waxing, facial, and manicure/pedicure services, there's a hot river stone massage option.
Mmmmmm. Can't we feel the release of tension just thinking about it? Imagine how much better actually getting one would be.
Booking a spa treatment includes access to the pool, whirlpool spa, and workout facility. This is looking more indulgent by the minute.
We can even pop in for a 10-minute chair massage which focuses on the neck, shoulder, arms, hands, and back. So many possibilities for an outing with friends or a gift idea for someone who really needs it.
Feed the soul
Some people think that art doesn't have any practical value. So it is an indulgence. Frankly, it's my favorite kind.
The North of Adirondack Art Gallery makes it so easy to give in to temptation. They have a wide variety of very reasonably priced items, from hand-crafted jewelry and colorful scarves, to painting, photography, and glass art. I am always finding something new there.
There's something about possessing a work, which no one else has, which makes us feel special. I wrote a blog -- The art whose beauty is clear -- about the time I could not resist getting a little glass pyramid. It still sits on my desk, where the afternoon light can make it glow. This is a gift I enjoy every time I see it, and that also makes me feel special.
Treasure is about making us feel treasured.
The Pouring Light Studios and Gallery has a number of exhibits in all kinds of mediums, from stained glass to metal. They are also the place for open mike nights and their Adventure in Film Series, a great way to see classic films and meet fellow film buffs. Pouring Light leans toward the thought-provoking arrangement of different elements. For every realistic item, there seems to be an abstract counterpoint.
I think art can be seen as indulgent, but it is also practical. We dress up for special occasions, we decorate for the holidays, we put on parades on patriotic occasions. It's all part of sharing common expressions of our emotions. During a time of closeness is a great time to also express some deeper part of ourselves.
There's fascinating items all over The Market Barn, whether they are officially "art" or not. There's paintings and photography, dolls and collectibles, but also antiques of all kinds.
It would be a rare person who cannot find something irresistible here. It can be the smallest of trinkets which calls to us, something that cannot bear to be left behind, something that we can have handy to relive that first joy of acquisition.
Don't miss the Akwesasne Cultural Center. While they specialize in Mohawk black ash and sweetgrass basketry, there's plenty more to choose, whether we want pots or books or jewelry.
It's not just a gift shop, it's also a museum. It makes for a great outing that feels like we are learning something, too.
All of these places are a first stop when I want something unusual, different, and one-of-a-kind. This also works for gifting a special person.
can't stop at one
When I married, I discovered that someone who plays guitar thinks of them as very, very, special potato chips. It's impossible to stop at just one.
There is a practical side to this, since guitars come in many styles of play. There's classical versus electric, the heavy strings of a bass sounding totally different that the cheerful strum of a banjo, and the whole ukulele and mandolin situation. All these permutations mean it is highly preferable for the player to meet the instrument and make sure they are compatible.
It really is nice to see the happy smile spreading over the face of the guitar player who visits Dick's Country Store for the first time. (As it says on the sign out front, it's Gas, Groceries, Guns, and Guitars. This might be one of the ultimate one-stop-shops.)
There's stools and hassocks posted throughout the sales floor for that vital playing session, which draws other players like magnets so they can chat about favorite string types, the grip around the neck, how this brand compares with that brand, and just how white Olympic White really is. (I think it's more of a cream.)
There's plenty here for any music lover, no matter what kind of instrument they play. From amplifiers and drum kits, to pretty guitar picks and those tuning devices which clamp on the guitar neck, there's big gifts and stocking stuffers for all kinds of people. Maybe even, us.
Pro tip: if we choose a favorite color and only buy guitars which look similar, a Significant Other might be fooled about how many there actually are.
So let's all have a good time this holiday season, and consider exploring our North Country, from east to west. It's a triple crown of relaxation, art, and music. Indulgence that is good for us.
Pick a wonderful place to stay. Find a delightful place to dine. Explore all our glorious shopping.
---
This week in indulgent ADK news: