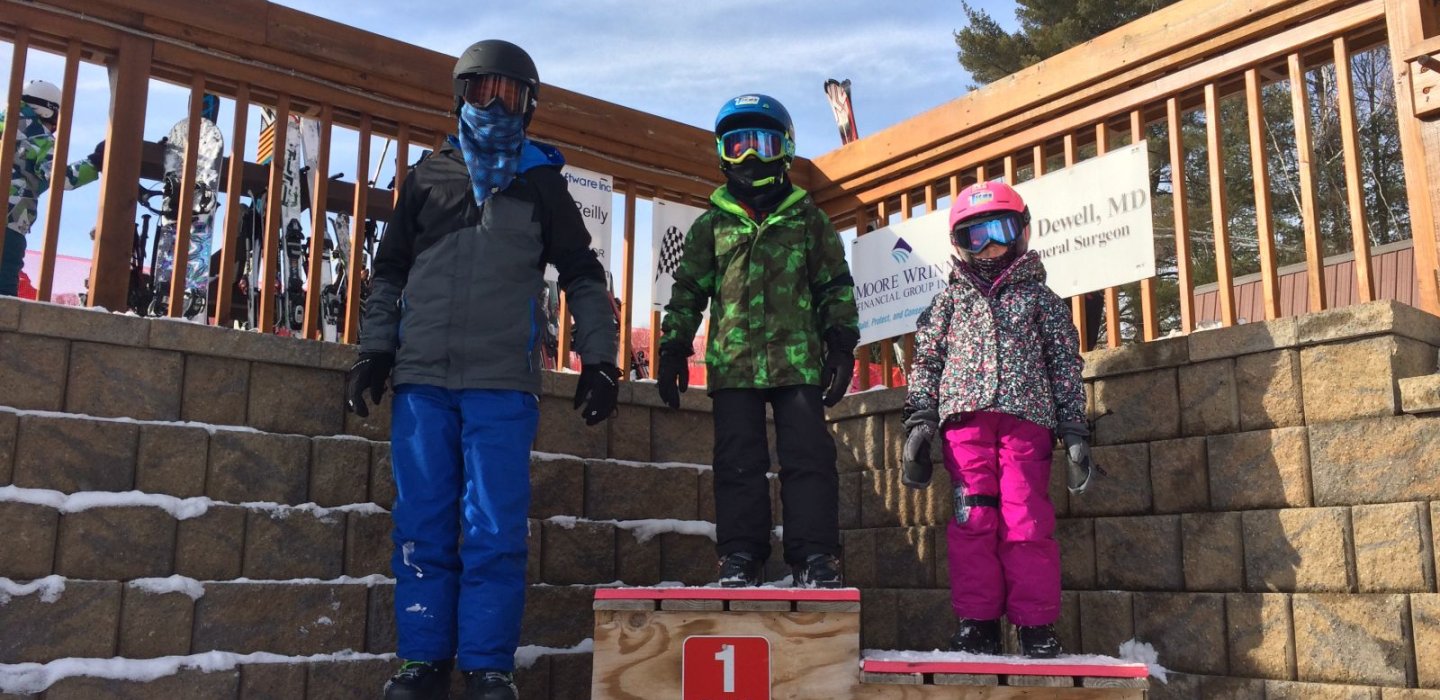 With 50 trails spread across three mountains, there is a lot to love about Titus Mountain! To learn more, we asked four of our bloggers to give us an insider's perspective on why it's their top pick when the urge to carve some turns hits. Here's what they had to say.
Glenn: Hooked on Titus from the start
"
"I'm a green dot and an occasional blue-square skier, and Titus has been my go-to mountain since I started skiing 5 years ago. Nearly every lift offers a green, blue, and black option from the top, so everyone can go up together, ski down their preferred trails, and meet back at the bottom. Also,Titus consistently has some of the best man-made snow I've seen in northern New York, and it also seems to get more natural snow than other mountains."
Favorite trail: "Ridge Run to Pine Run, off of lift IV."
 
Ashley: The nighttime is the right time
"The first time I skied Titus Mountain was a few years ago to experience their night skiing. From the very first trail I was hooked! Titus is by far my favorite mountain to downhill ski. I love the option of choosing between three mountains and 50 trails. The bonus is the lift lines are so short! It feels like a breeze getting to ski back down the mountain in minutes.  
Favorite trail: "It always seems that when I go I find my new favorite trail to ski on. The last time I liked Bridge Run."
Sarah: Make time for apres ski
"Titus offers night skiing and organizes different events throughout the winter, including live music. It's a great way to wind down the week -- hitting the slopes after work, grabbing a beer, and listening to some music. They have a great lodge where you can enjoy a beer after your hard-earned turns on the slope. There is a bar with TVs, a fireplace, and even a kids corner."
Favorite trail: "Ridge Run"
Michelle: A true family experience
"Titus Mountain Family Ski Area truly embraces the family part of their name. Everyone from the lift attendants, ski shop crew, wait staff, to the owners and executive staff are helpful, welcoming, and they ultimately make you feel like you belong in their small-town mountain community. Factor that in with the low prices and three mountains of terrain to spread out on, and it is definitely one of the best values you'll find for skiing or riding."
Favorite trail: "On powder days it's Big Al's, if it's early morning corduroy I like Maple Run, and for night skiing I love Chair I in Moon Valley."
Bonus: Sit and ride
For those of you who want to hang with your family, but aren't ready to ski or ride the slopes all day, check out the awesome tubing at Titus! Slide down, then let the rope tow you back to the top -- now, that sounds like riding in style!
Ready to chill after a day going down? Head into Malone for some great apres-ski activities! We can get you fueled up and well rested in time for your next day on the slopes!