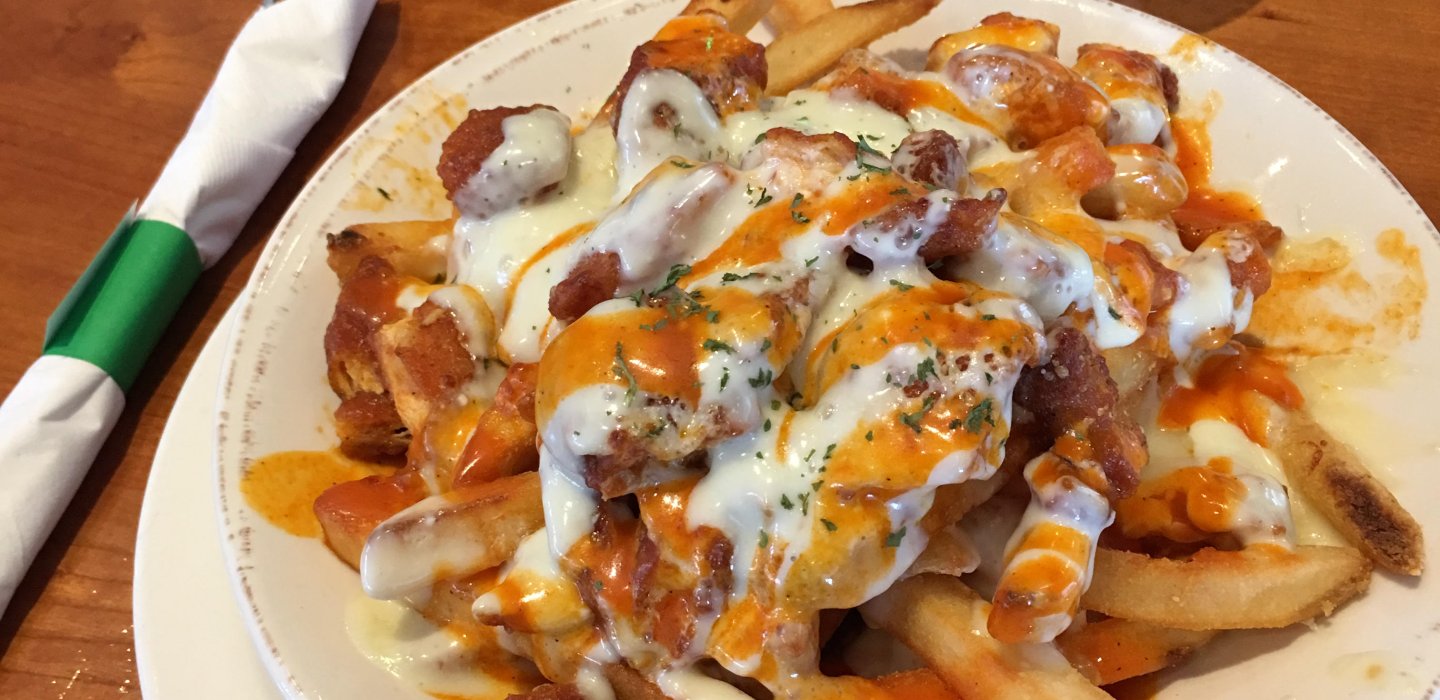 This week's local picks!
There are so many delicious options for good comfort food in the Malone Region, sometimes it's hard to decide where to start -- let us help! Whether you are looking to warm up after a fun-filled day of outdoor activities, or you want to enjoy an ice-cold beer by the fire, we've got the right place for you.
Kick it Up a Notch
French fries, buffalo chicken, and cheese... Who can think of a better combination? Throw in one of the variety of draft beers and sit back by the fireplace in the lodge. The "Kickin' Chicken Fries" (featured above) at Mo's Moon Valley Grill located in the lodge at the Titus Mountain Family Ski Center are a sure way to enjoy breaking your healthy-eating resolution this winter. Of course, the good news is, just because you break your resolution doesn't mean you need to break the bank! Check out these awesome ski and stay packages!
Ice Cold Local Brew
Donovan's Steak and Ale features many local breweries with their draft beer system. Local beer can be tasted from all parts of our region such as Township 7, Lake Placid Craft Brewing Company, and a rotation of many other New York flavors of ice cold beer. Keep in mind the popular regional craft beer UBU, crafted by the Lake Placid Brewing Company.
Take it one bite further
Now that we've started to tempt you we might as well keep it going... Check out these recent blogs featuring some of our favorite regional indulgences including Glazier hot dogs, and Adirondack poutine. Of course, when you're ready to for dessert there are plenty of ice cream hot spots to satisfy your sweet tooth. Oh yeah, we're ready to break our New Year's resolutions -- how about you? 
---
This week in related break-your-resolution news:
Sweet confections and warming libations