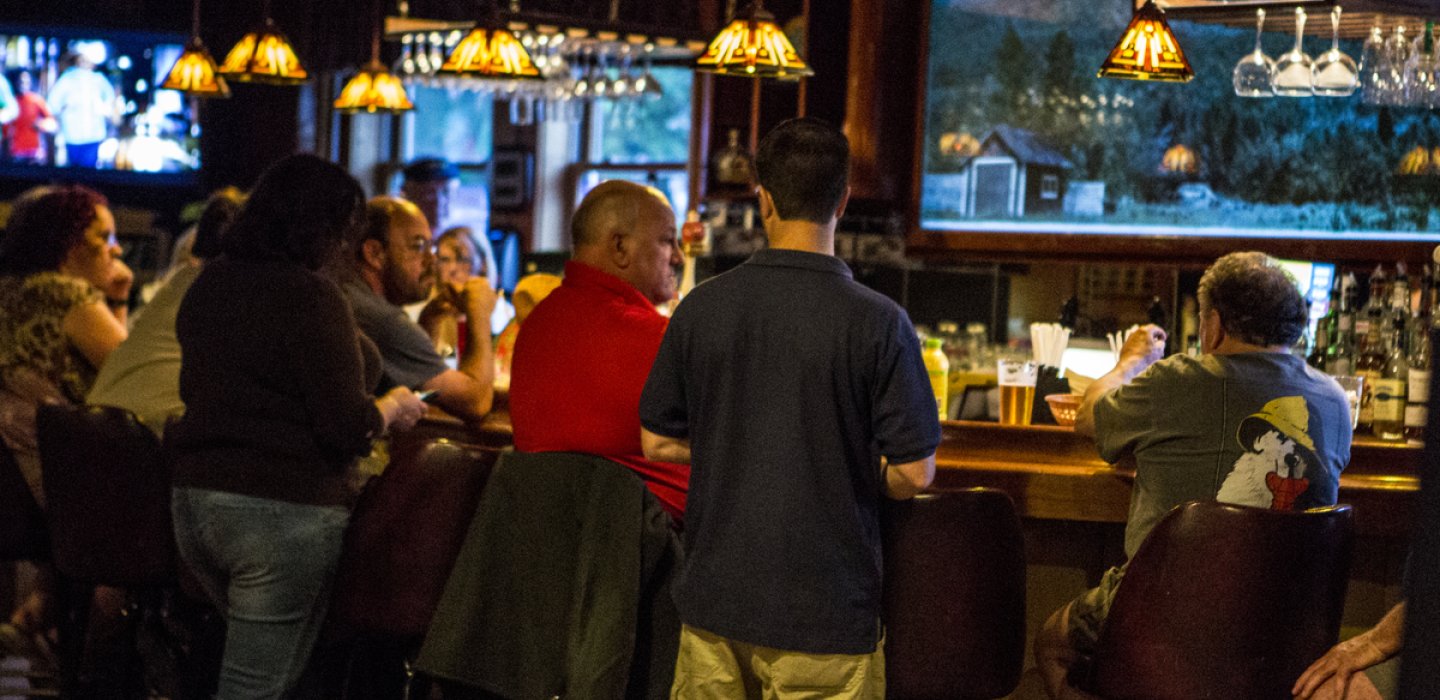 Malone, "The City That Never Sleeps"
Alright, so maybe you are thinking that there is no way that some village in the beautiful foothills of the Adirondacks can even come close to comparing themselves to New York City. Maybe when you think of the city that never sleeps, Malone is not the city that comes to your mind first. Here is why it should be...
Play by day
We have plenty of fun and enjoyable activities for you to do during the day.
All year long, Malone has options to do for with your family, with your friends, or as a couple. If you're a hiker, biker, golfer, fisherman, and/or skier, you've come to the right place! We can fill your schedule and keep you busy enjoying the great outdoors.
Relax by night
After a fun-filled winter day at the mountain, why not take advantage of the newly redone bar at Mo's Moon Valley Grill? Their taps offer some of the best beer choices around. Why not pair one (or two) with a tasty meal from their array of delicious food options which range from burgers to wings to favorite late-night treats? Of course, while you're visiting, make sure you check out the weekly open mic nights and the frequent live music.
After a sunny, warm-weather day on the greens at our beautiful golf courses, you'll want to stay at the club and enjoy the 19th Hole Bar, Restaurant, and Lounge. Here you can sit on the deck that overlooks a number of holes and watch some of the last rounds come in followed by the sunset views that are sure to follow. Do this while enjoying some of the best sandwiches and drinks in town.
Get a room!
Stay and play at the Akwesasne Mohawk Casino. Grab a room at their in-house resort, and you can get a massage at the spa, dance to a band, and then enjoy the rest of the night at your favorite slot machine or card table. No need to go hungry, the casino has three distinct options to keep you satisified: The Cascades Lounge and Bar offers great entertainment, Sticks Sports Bar will have your game on the TV while you enjoy the cold drink in your hand, and The Maple Room Steakhouse will offer you a tasty meal and a hearty cocktail.
If you are enjoying the comfort of staying at the Holiday Inn Express and Suites, then Mo's Pub and Grill is within walking distance. Mo's features great happy hour drink specials, the only frozen draught beer dispensers in town, and a fun environment to sit back and enjoy the game on one of their many televisions.
We'll drink to that!
Donovan's Steak and Ale is not just for your fine dining options (even though we love it for that too). Stop in and see Art, the locally famous bartender, who will serve you up one of their local craft beer options and share a great story to go along with it. Check out their schedule and plan to attend one of their upcoming beer or wine dinners - they're always great fun, memorable, and of course delicious. 
Are you a self-proclaimed professional pool or dart player? Then the Wagon Wheel and Fat Jake's Tex-Mex should be on your list of stops for late-night activities. Show us your skill and enjoy a tasty beverage while catching up with your crew after a day in Malone.
Riverside Steak and Seafood is one of Malone's newest locations for night life. It is located right in the heart of downtown Malone. It is a great landing spot after you've strolled down Main Street, and checked out our small businesses, shops, art galleries, parks, and views. Unwind with a glass of wine poured for you at their beautiful new bar.
By boat or by car, The Owlyout Tavern and The Hollywood are the ideal stops to enjoy while on Chateaugay Lake. Pull your boat up to the dock at The Hollywood and walk right in to enjoy the food, drinks, and fun while taking in the breathtaking lakeside views. At The Hollywood, you never have to leave the lake to enjoy the night. The Owlyout Tavern has some of the best pizza and wings in the area. We LOVE them. They offer scrumptious prime rib specials on the weekend as well. Here is a great local tip about Chateaugay Lake: Camp owners often display gorgeous firework shows over the lake at any given time. Stay out on the boat and enjoy the show.
The greater Malone area's favorite brewing company is Township 7. If you're looking for freshly made craft beer, stop by and ask Nate all about how he makes his beer. Then relax by the bar and take in a tasting. Don't forget to share with us which one is your favorite!
Why not take Frank Sinatra's advice and wake up in the city that never sleeps? Enjoy all of the fun that we have to offer you during the day, take in the night life, stay in one of our lovely hotels or bed and breakfasts, and then repeat the cycle again the next day. Soon enough you'll be saying, "Ahhh... Malone, the city that never sleeps..."
---
This week ADK stolen slogans:
The Adirondacks that never sleeps in big sky country is for lovers.