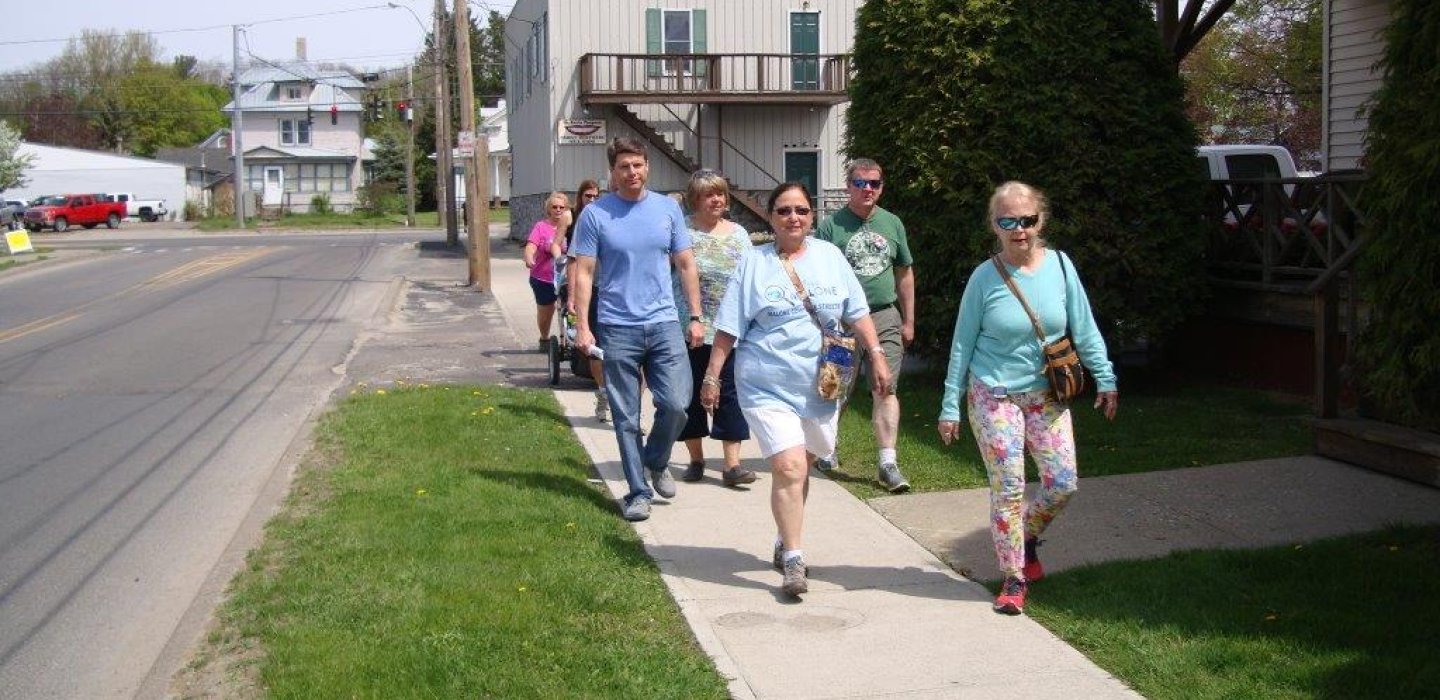 Walk or Pedal
The Explore Malone Walk/Bike Challenge is presented by the Malone Complete Streets committee.
Check out the fun and creative challenge they've put together -- just in time to get you and exploring the beautiful weather! 
"Enjoy the fresh air and the adventure of walking or biking through the community, or hiking one of the trails for a little more challenge." - Malone Complete Streets Brochure.
Take a Walk
Duane Street Loop: 2.2 miles, take Duane street through the Rec Park to the Arena. Continue on State St. then to College Ave. and then the Willow Street to Main Street connection.
River View Route: 1.4 miles, Pearl St. to College Ave. Then take the Willow Street to Main Street connection.
Malone Memorial Recreation Park Loop: 1.0 miles, start at the Duane Street Pavillion, go over the brige and follow the paved loop.
Elm Street Triangle Loop:  2.0 miles, Elm Street to Raymond Street, to Main Street.
Take a Ride
Whitten Road Loop: 5.6 miles, Elm Street to Houndsville Road to the Whitton Road then to murray street.
Town Line Road Loop: 10.5 miles, Elm St. to Lower Park and then the Shears Road to Shadow Ln. Next take the Town Line Road over to the Houndsville Road, Elm Street is last.
Take a Hike
Macomb Trail: .75 miles, head to the Shaers Road, park in the Macomb Trail parking lot and continue up to the Macomb Hydro plant. The elevation change is less than 100 feet.
Pinnacle Trail: 1.9 miles round trip, after following the Pinnacle Trail sign, use trail markers for an additional mile hike with 300+ feet of elevation.
Elephant's Head: 4.5 miles round trip, on State Route 30S there is a DEC sign that opens up to the Elephant's head trail. This hike has great views of the St. Lawrence River into Canada as well as nearby Lake Titus of Malone.
Do you want to become an official Malone Explorer and earn your magnet badge? Compete five of these challenges and send the following information to the Malone Chamber of Commerce.
1. Your name, the five challenges you completed, and the date that you did each.
2. Your mailing and email addresses.
3. An optional $5 donation to help keep the project going.
BE SURE TO CHECK OUT MALONE COMPLETE STREETS ON FACEBOOK!