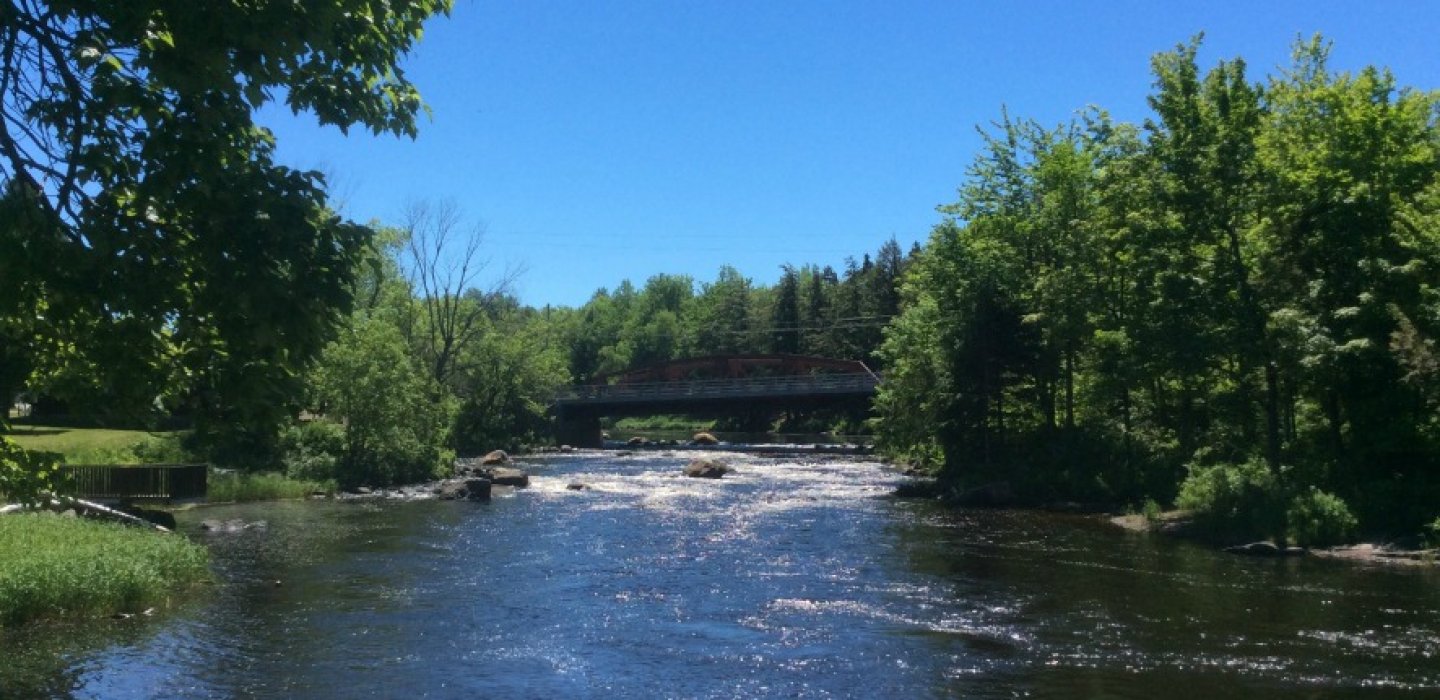 Independence Day is about freedom. And picnics.
Camping is about the independence of being unshackled from "things." Staying at a campground means you have removed a lot of the barriers that can keep you from full enjoyment of the outdoors. Open air eating, with simple grilled items, side salads, and paper plates... that's a celebration that is easy to create, and a snap to clean up after.
Here are four different campgrounds to help you celebrate your Fourth, your way.
great neighborhood
That's what it is like camping at Deer River Campsite. This complex has a great deal of site renters who stay the whole season they have created their own "summer town." One enjoys planting flowers all over while another makes totem poles.
The shores of Deer River Flow provide a beautiful environment for the docks and boat rentals, a swimming beach, and a gazebo for parties. One long time camper, who grew up there, used the gazebo for her wedding.
There are many chair groupings sprinkled about and lots of woods for walking, and there's a yearly Fourth of July parade with a big party. When they aren't parading, kids can enjoy the full playground.
Those new to camping can enjoy a simple camping cabin (this isn't a tenting facility), while others bring their rigs and stay all season. From game room to laundry, most of your needs can be met right here, leaving more time for exploring and relaxing.
The complex owner's are very serious about keeping the remote location full of the tranquility the guests have sought. There's very little traffic since everything is within strolling distance, extra cars are parked in a a designated lot, and the maintenance crew travels the site in golf carts.
Between the abundant birdsong, and the gorgeous setting, I could feel it, too.
super scenic
Another river is the focus of St. Regis Falls Scenic Campsite. This rocky expanse (as seen in the header photo) even has the "falls" on the premises, the St. Regis Falls. There's a number of viewing areas to enjoy the falls from, including a scenic bridge crossing.
You can walk to the various viewing points for a long stretch of the river, enjoying the dramatic rock formations. From tent camping to RVs, there's a spot with a nice view. In fact, it is a very popular spot for plein air painters.
The village has a beautiful swimming beach and playground just minutes away, further up the river. There's also the charming architecture of the pump house at the dam, a popular photography subject.
Fish right on the river, and explore the hiking paths throughout the complex and also nearby, such as Split Rock Falls. This is also a great area for biking, with lots of semi-paved country roads and gentle terrain, with plenty of stream and river crossings.
There are abundant picnic tables and grills at the sites for traditional summer fare. There's also some fine camping cabins.
St. Regis Falls has an entire Fourth of July celebration planned, with a parade and cookout. All are welcome.
all the fixings
Enjoy lots of amenities at Meacham Lake Campground on the shores of a giant lake where loons call at dawn and dusk. This award-winning state campground has a swimming beach and two docks for fishing, boating, and canoeing. Enjoy the 1200-acre lake which is fed by the Osgood River.
Right at the entrance is Clear Pond, which is extra fine for paddling, since there is a 10hp restriction on motor boats.
There's an ampitheatre for improvisational fun, volleyball, horseshoes, and an elaborate kids playground. There are lots of waterfront sites, for tents or even day rentals. Enjoy that picnic and have your own little spot on the water.
There's plenty to do and plenty of places to not do much of anything. The many paved paths, with low traffic and a 10 mph speed limit, are wonderful for bicycling.
There's the trail to Debar Mountain and many more to choose from, including easy trails throughout the entire campground, so you can hike while staying close to "home." There are great trails for newbie hikers or smaller children.
It has a reputation as a "fishing paradise." But don't tell anyone else.
biggest waterfall
The High Falls Park Campground has its own waterfall, too. Only this one is 120-feet tall.
Enjoy fantastic fishing and hiking right on the site, with the loop path which leads to the Chateaugay Chasm and continues along the river before circling back to the campsite. There are stairs for easy climbing and benches for watching the river go by.
There's also a pool and playground, with tent sites all the way up to camping cabins. Hike, fish, and explore, while enjoying a convenient snack bar, laundry, satellite television, and an internet-friendly work area. Get up a team for basketball, baseball, soccer, or a round of miniature golf.
There are hayrides, a Fourth of July parade, cookouts, and a Field Day, along with other events. Not camping there? You can still visit the incredible waterfall for a small admission fee.
This isn't even all of our camping options. From deep in the backwoods to more elaborate camping complexes, from tents to a rolling "second home," there are many ways to have an incredible summer experience here in the Malone Region.
Explore all of our camping and find the ideal spot for your needs. And, whether you choose to dine out or pack a picnic, be sure to check out all of our great attractions.
---
ADK summer's in full swing:
Beach, boats, bands, and buffalo