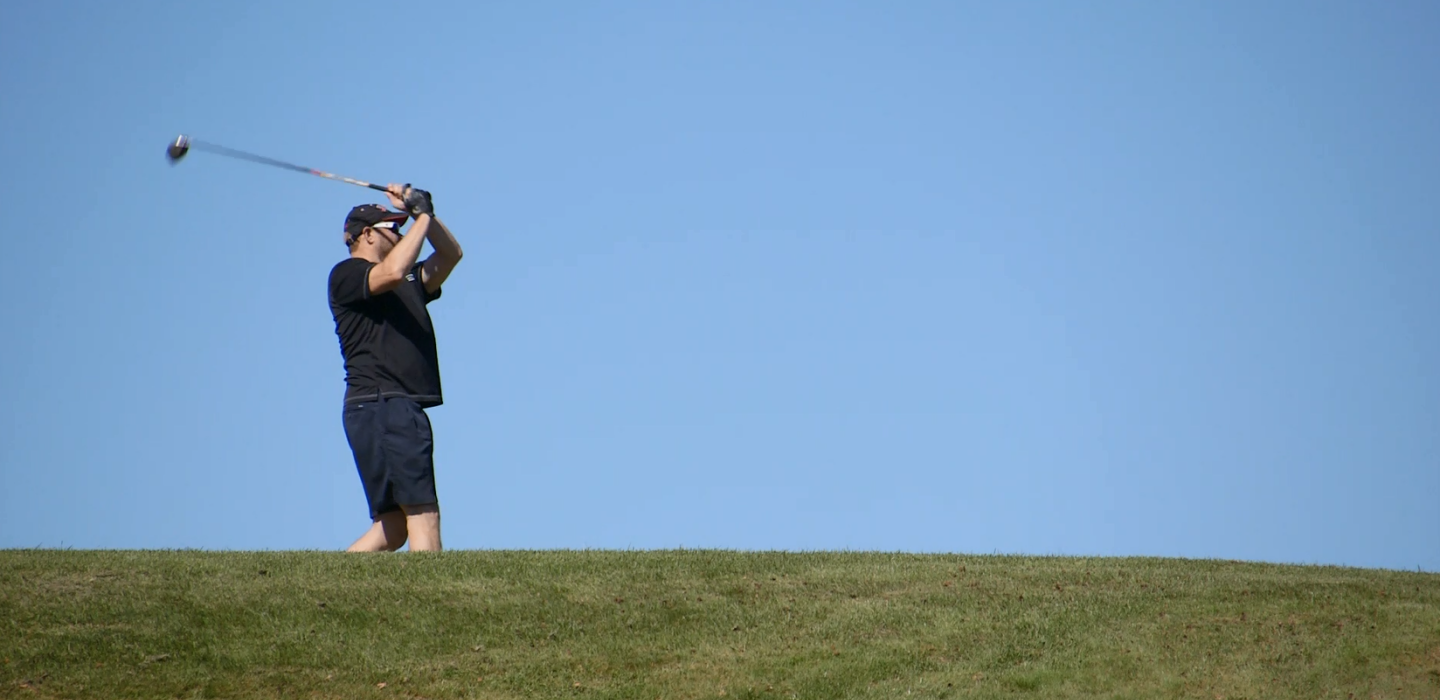 The dog days of summer are over, but in the beautiful foothills of the Adirondacks there is so much more to take in in the fall. One of the things I had the pleasure of participating in recently was golf!
I am a golf newbie. I had never picked up a club before I moved to Malone five years ago. I was lucky enough, however, to join a program at the beautiful Malone Golf Club called "Get Golf Ready" that allowed me to learn the basic etiquette of golf. If given the opportunity, I definitely suggest doing so, as it was a great experience.
Since then I have been golfing twice, so when my friends called me the other day and asked if I wanted to hit the links (golf jargon for the course), I was a bit hesitant. I hadn't played in over two years, so I was definitely rusty. And then there is always that "stuffy" feeling some people relate to golf. But they assured me it would be fun, so I met up with them at Highland Greens Golf Course on a beautiful, late summer Saturday.
Long story short: I had an amazing time. We made the day about more than golfing, and ended up heading to Township 7 Brewing Company afterward. But even the game of golf was fun, and so was all of the time surrounding it.
So, from me to you, here are my five reasons (and tips) on why Putts & Pints might be a new summer pastime!
1. Pick your poison - not all courses are the same
It's amazing the differences in courses around the world. There are clubs with rolling hills and white sand, courses with hidden bunkers and beautiful water features, and courses with lengthy holes and inviting architecture. Pick a course that not only caters to your ability, but also caters to the day you want to have.
In Franklin County, it is no different. We have the Malone Golf Club and Highland Greens Golf Course in the northern part of the county, and the Saranac Inn Golf & Country Club and the Tupper Lake Golf Club in the southern part of the county. Each course has their own attributes and qualities; for example, the Malone Golf Club is perfect for someone who wants to challenge themselves and play a regal course, while Highland Greens is more for fast-paced play and company.
For the beginner in me, I like playing Highland Greens because I am less apt to lose my ball, and the course is challenging enough for me while still providing a sense of achievement. Check out each course's website beforehand and see what best aligns with your definition of fun.
2. Name your game - variations of golf exist
The point of golf is to get your ball into the hole in as few swings (or strokes, in golf speak) as possible. "Par" for the course is what is suggested as the average number of strokes it should take. But just because that is the basic concept of golf doesn't mean that is how you have to play. If that is the only way I could golf I would probably still be out on the course!
The variation of the game I have always played is what I call "best ball." After some internet research, the actual name of that game is "scramble." Each player hits the ball from the tee, and the team decides what the best ball is after each stroke, so you are always playing the best ball each stroke. In other words, you are playing with your teammates instead of against them!
While doing the research to name the above game appropriately, you can find a ton of variations of the game online -- so pick something that works for you!
3. Converse in the cart - use downtime to your advantage
Here is where we really get into the best part of the game, in my opinion. There is some truth in the movies that business deals are made on the course, and it's all because of the time you spend with the group you are playing with.
Of course, golf can be a solo game, but for any beginner that is no fun. So grab some friends (whether they are amateurs or experts -- after all, you can always use the experts' balls in a scramble) and ride around in the cart with them. Golf games can take anywhere from an hour to 3 or 4 depending on how many holes you play. And some clubs have multiple courses, so you could make it into an all-day affair. That's a lot of conversation in a relaxed, fun, outdoor environment. So get chatting!
4. Ease into etiquette - it's not as scary as you think
I should mention this here: there are some rules to golf. This was my biggest worry about the game when I first started. But, as scary as I thought they were, it's pretty much normal etiquette that you use in every day life. Here are some simple things to remember when you ease into etiquette.
Don't interrupt: When another person is hitting the ball, don't interrupt them with moving or talking.
Leave things how you found them: If you make a divot or hit the sand, make sure you replace the sod and rake the sand.
Let others go at their own pace: Sometimes they are faster than you, so let them "play through" or go ahead of you.
Lastly, the putting green is a pretty sacred place. Don't drive your cart on it and don't walk across the line of another player's putt on the green. Pretty simple stuff, right? Easy!
5. Clink after the course - the 19th hole is a good one
While chatting with your golf friends might be one of my favorite parts of the game, "clinking after the course" is probably the best part of the day in general. The 19th hole is generally the bar in the clubhouse, because it is the watering hole after playing a standard round of 18 holes. Make sure you have time to hit the 19th hole, whether it is at the clubhouse or a nearby restaurant or bar. After hitting Highland Greens, we head out to Township 7 Brewing.
After a day in the sun, nothing beats a cold beer. And after a day of playing a game, there is always something gratifying about going over the best plays, the weird things that happened, and what we can all do to improve ourselves. And then, as always, there is the camaraderie of remembering a good swing -- when you have them.
So there you have it! An amateur take on getting the most out of your golf day. Malone is a great destination for dining, shopping, and clinking a glass. Enjoy!
---
This week in related ADK news: