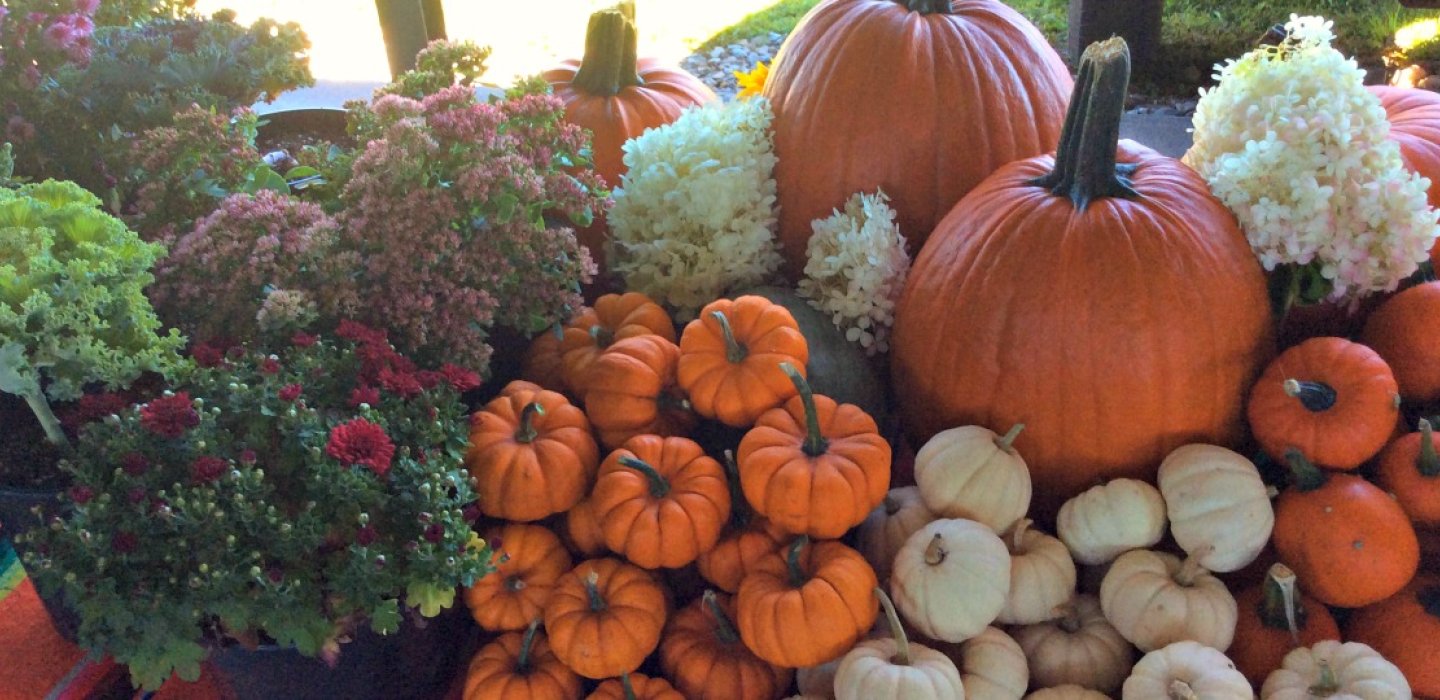 When it is fall in Malone, "road food" can have a somewhat different meaning. It's not fast food. It's fresh food -- available from the side of the road.
This is the time of year when farmers markets are at their fullest. So find a picnic table and feast on the freshness all around. Here are some tasty places that showcase our farm country at its peak.
farmers markets
Every Wednesday afternoon until mid-October, the farmers market at the Malone Airport is in full swing. People most often think they have to cook when they imagine getting something from a farmers market, but there's plenty of food that you can eat by simply standing under the right tree at the right time.
Like tomatoes fresh off the vine. My husband eats the little cherry-sized tomatoes like a bunch of grapes. Other "hand food" available are grapes, apples, and strawberries. And yes: tomatoes are fruit. So are cucumbers.
The Malone market is full of unexpected pleasures, like bunches of freshly cut flowers or bags of fresh doughnuts. The scent of fresh vegetables mixed with baked goods reminds me of a warm and busy kitchen in the fall.
If you are staying in lodging such as a cabin with a kitchenette, you will have all you need for a fantastic salad, easy vegetable relish, or some fresh-off-the-farm hamburgers or pork. The difference in taste (especially with pork, where distance from the farm is a crucial element in juiciness and tenderness), is a phenomenal experience all by itself.
The farmers market at the airport is not the only place to find tasty food, there is also a farm stand at the intersection of Routes 11b and 30, with a wide variety of tasty choices including apples, melons, all kinds of decorative gourds like pumpkins, and vegetables of all kinds.
There's a fine selection of mums -- the upstate fall flower. These sturdy flowers appear everywhere at this time of year because they shrug off frost and just keep going.
Somewhat like us.
There's also a popular spot next to the Market Barn antique store, with cornstalks, pumpkins, local produce, and flowers.
Learn more about local delicacies like The Glazier dog, a hometown staple.
amish country
The Amish in the Dickinson area (only ten miles to the west) are a reliable presence at the farmers markets. Homemade food has a special pull because it is both freshly made and made with fresh ingredients.
At times when we are surrounded by industrial food with so many added ingredients (not for flavor, but for shelf-life), homemade food whisked from kitchen to market can be a rare treasure.
There's plenty of homemade bread, jam, and pastries, which make a delightful, and economical, meal. Jam is a particular favorite of mine because homemade jam has so much more flavor and variety than the supermarket options. I narrow my selections between concord grape, blackberry, and usually settle on elderberry. For today.
Jam became popular back in the days when every farm family canned their fruit bounty, as a way to have it year round. Fruit is a tricky keeper. For fruit lovers, jam is a magical option.
 There is no finer way to spend a colorful fall day than grazing at the farmers market. It is very relaxing to browse through all the possibilities and to pick and choose depending on your appetite. There are so many options and different combinations.
Apple pie from Dickinson, which has passed my husband's taste test, is a regular in our home during the fall. This apple pie always tastes as if it came straight out of the oven. Because it is that good!
The Dickinson area has pick-your-own berry farms, roadside quilts, handiwork stands, and some bucolic scenery with sheep grazing in the fields overlooking a river. It is a great place to spend a fall day.
Craving old-fashioned food? Get some century old recipes with Happy Heritage Thanksgiving.
cheese source
Fresh cheese seems like an oxymoron, like jumbo shrimp. Cheese is usually aged to its peak. Nonetheless, there are forms of cheese that are better when fresh, and any time is a good time to visit the McCadam Co-op Farm & Cheese Store.
Aside from a selection of fresh cheeses, they have all kinds of goodies on hand, including classic old-fashioned candy and local honey. They carry the entire selection of McCadam cheeses.
Once upon a time, a country store had everything, and McCadams upholds that tradition. They have supplies for your camping and hunting needs, jerky and trail mix, garden supplies and bird feeders; it's all here, and possibly in forms you've never seen before. I love browsing the store with its distinctive country store scent of root beer and the whiff of dairy in the cold cases.
A friend of mine will declare a "cheese emergency" when she heads for McCadams in search of their perfect cheese curds. Now this is where fresh means something. Curds are what result from the very first stage of cheese processing when the whey is separated out. Other cheese may go on to the next stages, but cheese curds stop at this first stage. At McCadams they are available in bags and come directly from the plant next door, living up to their nickname, "squeaky cheese." And of course, cheese curds are an important part of Adirondack poutine.
Since I have to be gluten free, fine cheese is what I now put my beloved jams upon. I can make a meal of cheese and fruit and sausage any time. Cheese and jam are a hiker combination, a quick picnic, the kind of food that adapts easily to a cooler in the trunk or a backpack. No matter the destination, a sweet and fresh treat will supply wonderful sustenance.
Compared to other seasons, fall can seem on the short side. So we must make the most of it. Be sure to enjoy our harvest.
Find lodging with a kitchen. Enjoy someone else's cooking at one of our dining spots. Find out what's happening in our events calendar.
---