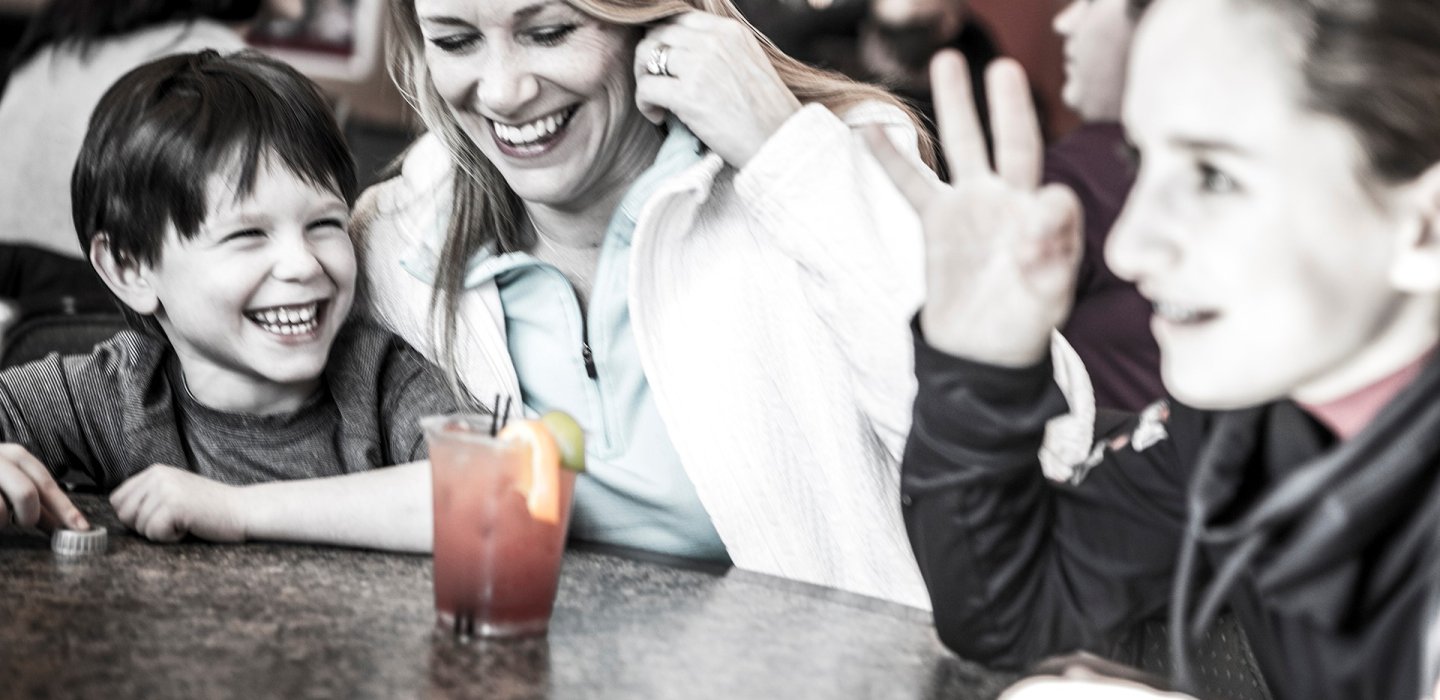 About six years ago I remember reading an article titled "Money Can Buy Happiness." Having just graduated with my psychology degree, these kinds of things interested me and it piqued my curiosity. The gist was that researchers had concluded that when money was spent on experiences and not things, people tended to be happier, hence the click-bait title.
Fast-forward to now and this idea seems to be a pretty standard concept. With new generations moving into the workforce, older generations connecting more than ever with each other, social media bringing people together from across the world, and the internet making plane tickets and hotel rooms buyable with just a single click, it seems many of us take for granted the concept that experiences, over things, really do have the power to make us happy.
Why the philosophical intro you may ask? Well, as I finished decorating the Christmas tree with my partner this weekend, the bottom of the tree got us thinking about our holiday gift shopping for our families. And, as I look out the window and personally wish for snow, I got to thinking just how perfect my favorite family mountain is when it comes to the gift of experiences.
Without further ado, here is my simple one-stop shopping gift guide to give an experience to your family, friends, and loved ones with the help of Titus Mountain Family Ski Center.
An Experience For The Ski & Snowboard Novice
Titus Mountain is a ski center after all, so an amazing gift would be to simply give the gift of learning to ski and/or snowboard. Spoken as a skier, there is truly no better experience in the winter than feeling the crisp air on my face, hearing the snow crunch beneath my skis, smelling the fresh winter air around me, and taking some turns on my favorite run (Three Trees).
For those who may not have had the opportunity to fall in love with the slopes yet (because let's be honest--once you get the chance to learn it's all downhill from there!), Titus Mountain is the perfect place to learn. Known for their learn-to-ski school programs and snow sports instructors, Titus can turn a newbie into a never-ever-no-more!
There are a few options for this, depending on your gift-giving style. Gift certificates and gift cards are available for their Never-Ever Ski program, which includes a lift ticket, rentals, and a lesson! There are also lesson packs for those who might want to make the "first-time experience" last a little longer -- with this option you can purchase 6 lessons for the price of 5. And if you are a passholder, the first Saturday in January lets you bring a friend for free and get them a free lesson! (Your secret that you didn't spend a cent is safe with me!)
Family-Time Experience
"Family" is in their name, so it's a no-brainer that Titus Mountain Family Ski Center is the perfect place for families to spend some quality time together. The laid-back atmosphere, hometown feel, open slopes, and varied terrain is the ideal place for everyone in the family to enjoy some quality time outdoors. And the best part of skiing with the family, at least for the parents, is the quality time that you spend with your kids on the chairlift. Don't believe me? Ask a mom or dad who skis!
If you are looking for a gift for your own family, check out Titus's online lift tickets--purchase in advance for whenever you want to have a family day and save some green! You can also find two-day lift tickets and tickets that include your rentals. Plan for a day when Titus is having one of their monthly events, such as Family Fun Day or Mountain Madness, and you have an experience that your kids will be talking about for years to come.
If you're looking for an awesome gift for a family in general, check out their new Ski-In/Ski-Out cabins and chalets. This experience is pretty hard to come by on the East coast -- the cabins are located directly on ski trails. One bedroom to four bedrooms places are available, all with fireplaces to play a board game by after a day of skiing. Talk about memories!
The Fresh Air Experience
As much as it pains me to say, not everyone wants to be a skier or snowboarder. But there are still people who love the fresh air and a little bit of fun while they are outside! For those kinds of people, a tubing experience may just be the perfect fit.
Titus has a two-lane tubing hill with a rope tow back up the hill so that all you (or your gift recipient) truly needs are some warm clothes. Titus will provide the smiles! There is also a warming hut for when you want to take a break from the outdoors and warm your hands and face enough to go out and hit the tubes again.
Gift certificates for tubing are available as well as tubing season passes. Season passes allow the passholder to hit the tubing lanes anytime they are open!
The Foodie Experience
Perhaps you have a hard-to-shop-for person on your list and you aren't quite sure if an outdoor experience will bring a smile to their face. Titus Mountain has a unique way to share the mountain experience with them as well! Titus has two delicious on-mountain restaurants that have winter views that can't be beaten when it comes to dining inside!
The Moon Valley Grill is located on the Lower Mountain and offers hearty meals and juicy specials all winter long. The dining room has a large stone fireplace to cozy up next to and a smaller glass fireplace to add to the ambiance. And the view of the pristine slopes and blue skies is something that can't be beaten. On the other hand, The Bullwheel Bistro is open on Saturdays and is located on the Upper Mountain in a more rustic, Adirondack setting. Either place you go, you are bound to leave with a full tummy!
Titus Mountain gift cards are available not just for skiing but can be used at the restaurants as well! Plan a night out as a gift with just dinner, or come on a day with live music (every Saturday) or fireworks at some of the events and you have dinner and a show!
Experience(s) For The Skier & Snowboarder
Finally, my favorite kind of gift to give--the one for the skier and snowboarder in your life. Of course, I am biased as a skier myself, but there is just nothing like a day on the slopes with family and friends. Taking some turns on beautiful corduroy trails or hitting the powder in the glades and then talking about your favorite run of the day over a cold one at the bar is truly one of my favorite things in the world. What could be better than that? Getting the experience for free of course!
So to my partner, if you are reading this (or to anyone else who has a skier or snowboarder in your life), Titus Mountain offers gift cards that can be used at the bar, restaurant, cafeteria, for rentals, or even for lessons. They also have gift certificates for season passes so I can go as many times as I want without having to wait in line for a lift ticket. Or perhaps, even gifting yourself the experience of a first-timer to accompany me on the slopes for a day would be an amazing gift. Because after all, it's the experience that makes me happy, not the things!
I am anxiously awaiting the snow to start falling and for Titus Mountain to be open for the season (hopefully by the time you're reading this, the flurries have begun!). Looking at their snowcams they have already started making snow... the Adirondack winter that we know and love is almost here. And with any of the above gifts for your friends and family this holiday season, we know that it's going to be a happy one.
Happy Holidays everyone! 
---
This week in related ADK news: