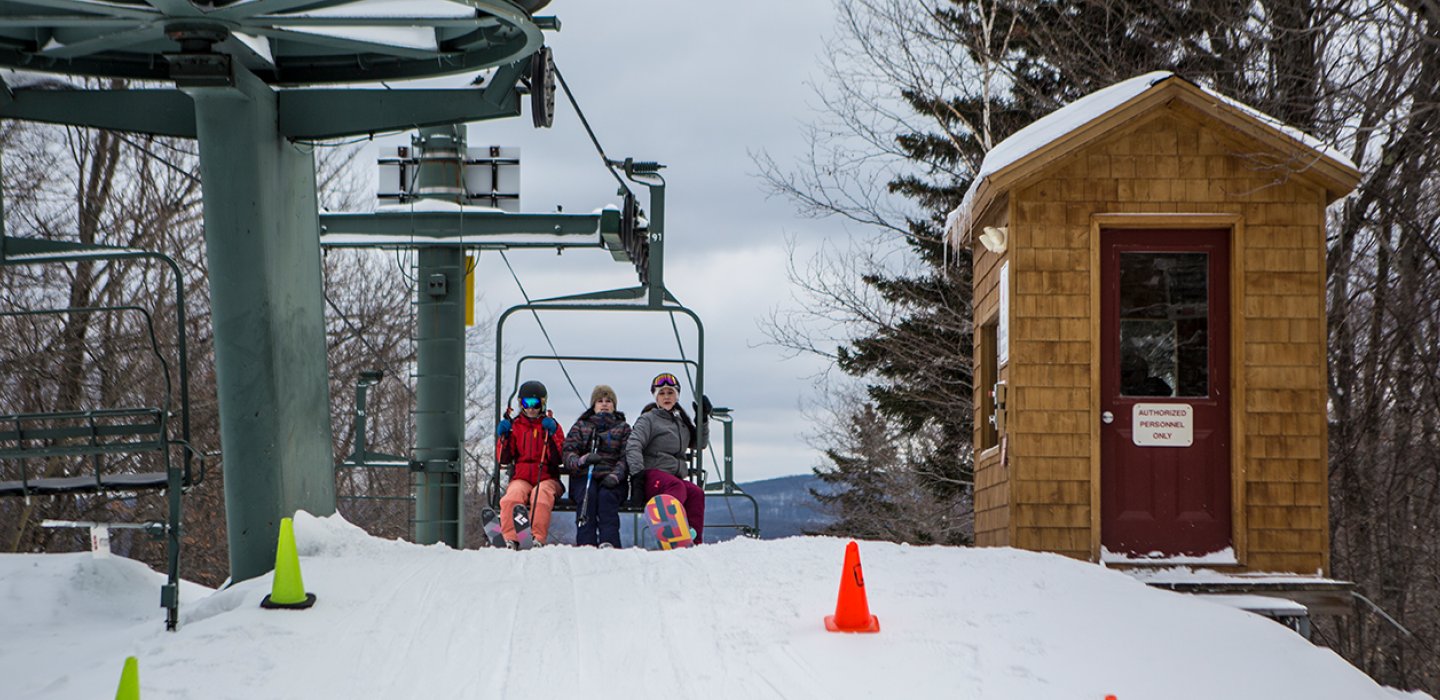 My first experience at Titus mountain
Click HERE to book your Ski and Stay package!
Titus Mountain Family Ski Center, nestled just outside Malone, New York, is an Adirondack gem you should not only know about, but should be skiing. 
Yes, it's the perfect place for a family ski trip with three restaurants, slopeside chalets, and it's recent award: #1 family-friendly resort in North America by Liftopia. Still, as a twenty-something skier with no kids and a peanut butter and jelly sandwich in my pocket, I discovered Titus was all that and more. Its powder-filled runs, short lift lines, and sweet seclusion, offered a trifecta that's often hard to find.  
The drive to Titus delivers quiet, scenic roads, no matter what direction you're traveling from. Leaving from my Lake Placid home, I found myself filled with growing anticipation for the coming ski day through every bend in the road that produced mountain views and snow laden trees. Those same backroads bring you right to the Titus parking lot, which is nicely located less than a minute's walk to the ticket booth and lifts. 
Standing before you, Titus consists of three interconnected mountains with 50 groomed trails, nine "Forever Wild" or un-groomed terrain areas, 11 glade sections, and three parks. The vast and varied terrain makes Titus the perfect mountain for a range of skier/rider abilities. The mountain also hosts night skiing from Thursday through Sunday, and at an affordable price, making a quick ski trip feasible regardless of your schedule or budget. 
I started my day getting ready at the Lower Lodge, then headed down to lift IV. From there, I searched for steep runs and powder stashes, which were easy to come by. Annually Titus receives roughly 120 inches of snow and was hit with 16 inches in the most recent storm. 
Hopping from lower to middle mountain there was plenty of terrain to keep me exploring new places. Eventually, I found myself returning to a few favorites on Bernardi's Party and Hell's Kitchen runs. The Mon Dieu! glades also offered an exciting challenge.   
I left Titus impressed. Like I found a secret snow cloud just waiting to be ridden. With a new ski mountain on my radar, my home in the Adirondacks feels that much bigger. Titus has a lot of season left, and with a packed events calendar and snow in the forecast, I can only see it getting better from here. 
---
This week in related ADK news:
Olympic Mountain: from glacier to gold
The Adirondack Cocktail: the way great-grandpa made it
Free cross-country ski trails: newbies welcome
Gore Mountain: great meeting spot
Awesome backcountry trails: beginner to expert