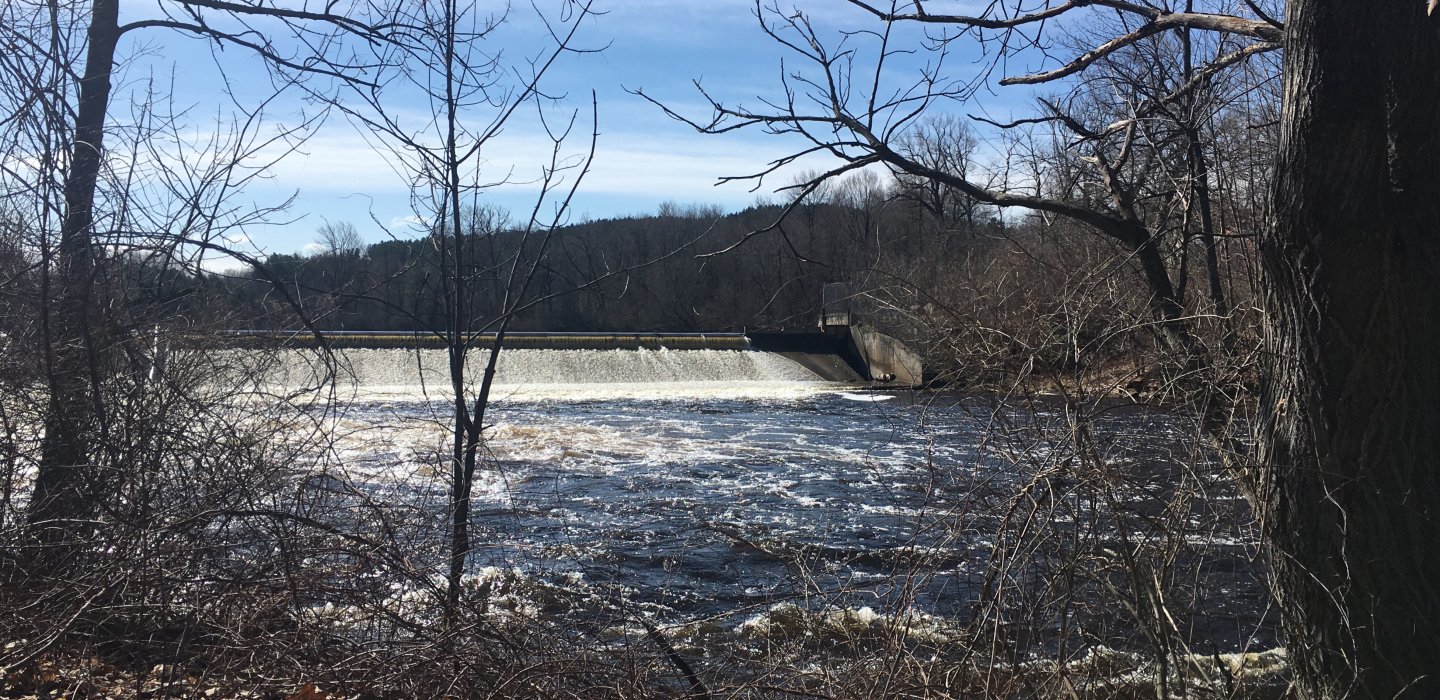 Fishing on the Salmon River
The Salmon River runs through the greater Malone region, and it's one of the most beloved natural landmarks in our area.
If you were to ask a local how to get somewhere, chances are they'd use the Salmon River to help describe where to go. As a bonus, this river runs perfectly through the center of town for easy Main Street viewing. It does not matter if you want to go backwoods fishing or if you would rather fish in the heart of downtown Malone, the Salmon River has a lot of options for you.
When it comes to fishing along the river, there are a few things you should know before casting a line:
The safest places to fish along the river are designated by those yellow public fishing signs.
Each year the river is stocked with different types of trout for your fishing endeavors.
There is a 200-yard stream near the Flat Rock Road that is catch and release with artificial lures only.
Let's start in the south
Scenic Mountain View is a great place to go salmon fishing. The area is just what it sounds like -- the mountainous views around the river from this fishing spot will take your breath away. Don't you worry though -- your adrenaline will soon be pumping with the thought of a fish on the line and the breathtaking views will have less of a chance to take your breath. Head down the banks of the river to Oxbow to round up this Salmon River fishing spot.
Head to the falls
The Chasm Falls area of Malone is one of the more popular regions, as it is also home to the famous Titus Mountain Family Ski Center. After just coming from the Oxbow, you are now on your way to what locals like to call the "Needle's Eye" portion of the Salmon River. Come and visit us to find out what gives it that fun name.
Just keep fishing
Keep heading north along the banks and you'll arrive at the Whippleville area. You are now coming down from the mountains, into more residential territory. This may be the perfect type of fishing for you if you don't want to hike through the woods to get to your destination. It's quiet enough to enjoy the tranquility of the river but not too far from the road.
The River Road to Main Street
Nestled between some of our rolling hills is a part of the Salmon River that is just a hop, skip, and jump from Main Street in Malone. Though slightly more narrow, the river runs through this area with meandering turns and curves, creating individual banks with spots for different anglers to have their own fishing location.
Continue to Main Street and you'll have several views of the Salmon River before you stop to go for a stroll in one of Malone's beautiful parks. Grab a bite to eat while you are in town and then head back out to the next location. In our opinion, this is the best way to take in as much of Malone as you can.
Island fishing
Disclaimer: This is not an island with beaches, coconuts, and palm trees. However, it has access to the Salmon River and all of the fishing that comes with it. Become one with the river as it surrounds you, and listen to its water roll over the rocks as you get ready to discover the fish that will surely be on your line in no time.
It sounds like a lot for one day, and trust us, it is. That is the beauty of the different angles of fishing the Salmon River. Come for a few days and try to take it all in. We have plenty for you to enjoy while you are here. Check out some of our local restaurants and rest your head in one of our lodging properties. Take in as much fishing and culture as you can. We know that it won't take long for you to be hooked on Malone.