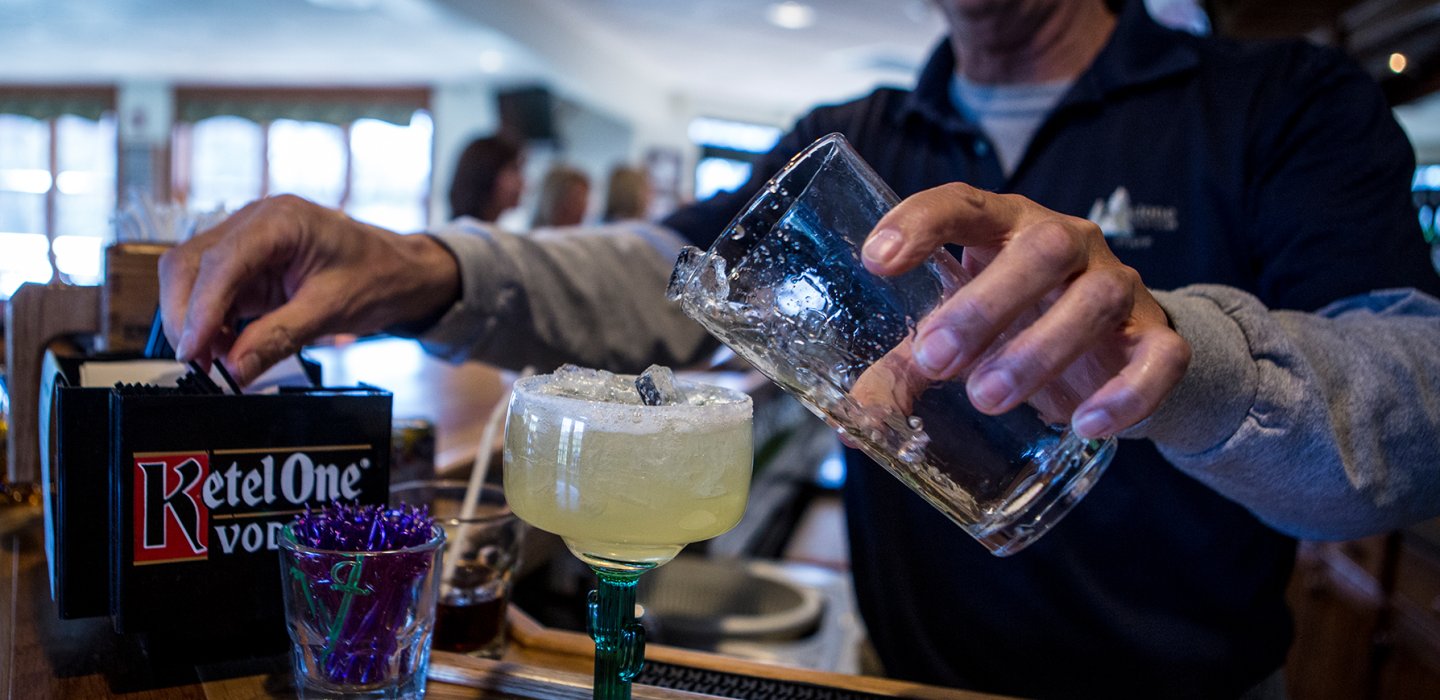 WHO DOESN'T LOVE A CINCO DE MAYO MARGARITA?
Like most of us do on the fifth of May, you are probably looking forward to finding a great margarita place to celebrate this fun holiday. Here in the Malone Region, we do our margaritas with a little bit of an extra hometown feel. That's right --- our tasty margaritas are garnished with a local spin and we want to share them with you. 
The Mo's Pub and Grill Maple Margarita
What we love about this local favorite is that it stays in the family and highlights our local maple production (no kidding, read on). 
These margaritas are made with an infusion of real maple syrup made right here in Malone, NY. Now, we know what you're thinking: How can maple syrup taste good in a margarita? The sweet tastes of the Moon Valley Maple syrup blends delightfully with the sour tastes of the traditional drink. You know what they say? Opposites attract. 
So you may or may not already be aware of this, but Moon Valley Maple products are produced locally right here at Titus Mountain. Keeping it all in the family, both Titus Mountain and Mo's Pub and Grill are operated by the same family of businesses. Keeping it local is something the we definitely appreciate. Don't get us wrong though, we also appreciate the great flavors of this great margarita! The picture featuring this lovely margo was taken at the bar in the restaurant. Do you recognize the logo on the glass? That is the Township 7 Brewing Company, which is a brewery that is just a hop, skip, and a jump away from this spot. You can taste some of their great local beer at Mo's Pub and Grill as well.
A really cool way to enjoy this drink is out on the patio that is attached to the restaurant. The patio overlooks views of the St. Lawrence River Valley which is home to some of the best sunset views around. The smooth tastes of the margarita blend deliciously with the pinks, oranges, and purples of the evening sunsets. In the area are the Holiday Inn Express and Suites as well as the Malone Airport. Have a plane? Fly in and enjoy a short walk to this location. Want to stay overnight? The hotel is literally a neighbor. 
The picture above was taken on the patio at Mo's Pub and Grill. The Holiday Inn Express and Suites is the building on the right in the picture. If you come and visit this great location, be sure to share your sunset photos with us on our social media pages!
Margaritas at The Malone Golf Club
The Malone Golf Club is definitely one of our favorite spots to hang out at this time of year. They offer golf that was rated 4.5 stars by Golf Digest, great food and drinks at the Grille Room--the on-site restaurant and bar, and some yummy margaritas to cap off a round of golf. There is just something about the taste of one of these after a warm day out on one of the two courses at the club. It's refreshing, tasty, and served with a smile.
Just like the views at Mo's Pub and Grill, the Malone Golf Club features some great scenery of its own. Sit outside on the deck and watch other golfers come in and finish their rounds. The clubhouse is surrounded by greens and tee boxes where you can watch others take a whack at playing our beloved courses. Order the "Cousin Rupert" sandwich that's on the menu--it pairs perfectly with a margo--and enjoy the views of rolling landscape, hills, and (hopefully) some great golf shots.
To us, it doesn't matter how you celebrate Cinco De Mayo on your trip to Malone, we just hope that you get to enjoy a margarita (or two!). And hey, we suggest trying it on more than just the fun Mexican holiday as well. 
---
Counting down to warm-weather fun:
51 years, 7 months, and 26 days with Capt. Kirk
1 June: Celebrate Paddling ADK kickoff!
35 miles of fly-fishing perfection