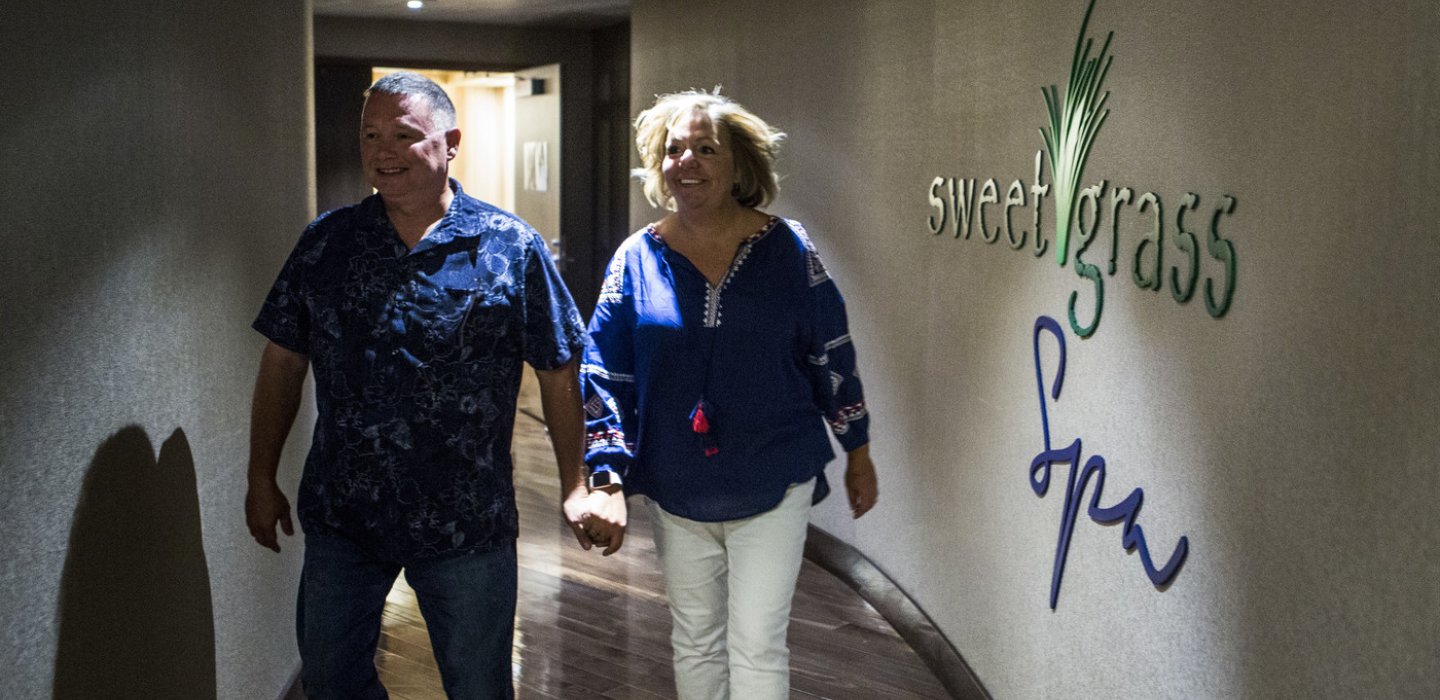 Romancing malone
We all know that feeling that comes from being with our love on a romantic day. What you might not know is that the greater Malone area is a great place to embrace that feeling. Read all about the best ways to spend your romantic days with us.
Spa Treatments
There are a couple of places to take advantage of the relaxing treatments offered to you by a spa, salon, or resort. Here in the Malone area, we have options for you that each boast their own way of making you feel revitalized. Make an appointment for yourself, give as a gift, or book a couple's treatment to help your day be one that your loved one will absolutely never forget.
Core Wellness is a great massage location in the heart of downtown Malone. Nestled back from the road, it creates an ideal location for restful relaxation. Are you nervous for your big date? Stop in before you head out and ease your nerves with the comfort of an epert massage.
Another wonderful spa stop is the Serendipity Salon and Day Spa. Here you can get yourself pampered and ready for the night ahead and/or even pick out your outfit at their on-site boutique. Get your hair done, enjoy a pedicure, manicure, massage, facial, and so much more, all while feeling like a princess (or prince!). Grab a gift certificate to give your loved one the same perfect experience.
The Sweet Grass Spa at the Akwesasne Mohawk Casino and Resort is one of our other amazing locations for spa treatments. Their couple's massage and special treatments are a great addition to a romantic day with your partner. Why not relax together as you're both being pampered?
You can also grab dinner at one of their tasty dining locations while you're on site. Or, make it a true getaway and stay in their hotel for continued rest and relaxation. 
A Unique Cocktail Hour
There is a cozy fireplace around every corner of our beautiful region. This is a great way to start your evening. Grab a drink and share a conversation and story while staying cozy and warm by the ambiance of roaring flames. And don't forget to wow your date with flowers and a signature drink before dinner. We did the research to help you out with all those details!
Fountain's Enchanted Florist and Nelson's Flower Shop have a great variety of beautiful flowers so that you can stop and smell the roses and put a smile on your loved one's face.
Make sure to stop up to the Titus Mountain Lodge where there are three fireplaces to gather around. They even have one outside where you can sit under the stars. Donovan's Steak and Ale has a cozy open flame right near the bar where you can sit right on the stone ledge. The Pines Bar will keep you toasty warm with their fireplace as well. 
If you're looking for delicious drinks, make sure to stop by our local brewery, Township 7, or one of our local bars and taverns such as Mo's Pub and Grill, and the Cascades Lounge. You never know just what kind of sweet delights they will be serving up for your romantic evening out on the town.
Delicious Dining
Depending on what type of dining you are looking for, we have the ideal option for you. The Riverside Restaurant will have you wining and dining through the evening with a candlelit experience. Mo's Pub and Grill will be able to offer you some pub food, larger dishes, and a unique experience in their lounge. Donovan's Steak and Ale is great if you want to pair your meal with a local craft beer. The Mapleroom Steakhouse is perfect if you want to try your luck at gambling right after. Mo's Moon Valley Grill is the best spot for a date after hitting the slopes of Titus Mountain.
A Memorable Getaway Experience
Rent your own piece of paradise with the cabins at the Titus Mountain Family Ski Center. These are great for you to cuddle up, sip some wine, and discuss all the fun you had throughout the day. Your own little cabin for the night --- that sounds like the end to a wonderful romantic evening.
Also, be sure to check out our other luxurious lodging options for your stay with us here in Malone, NY. We can't wait to see you soon!
---
This week in related ADK stories:
Whiteface spring skiing - get high!