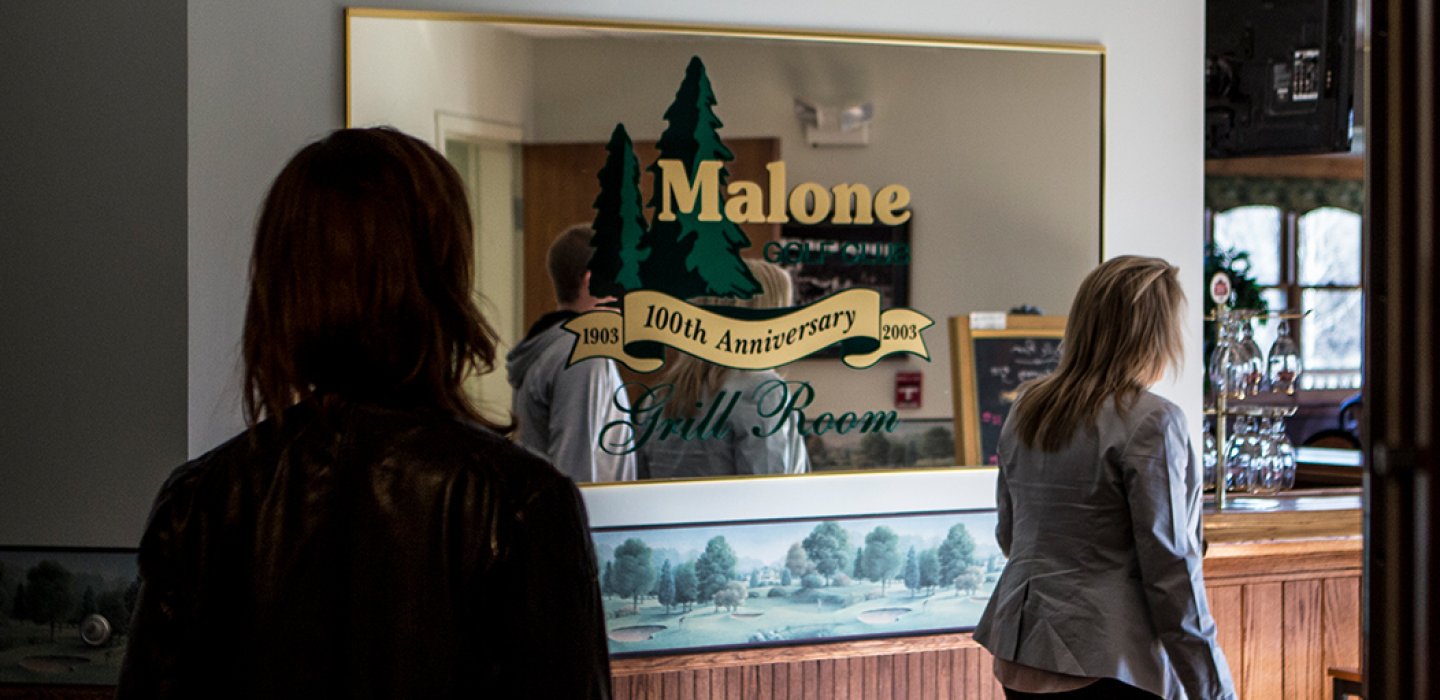 Golfing eats!
Here in the greater Malone area, we sure do love our golf. With 54 holes, including two courses at the Malone Golf Club and one at Highland Greens Golf Course, we always have plenty of golf to offer during your stay with us. Now don't get us wrong, our downtown restaurants are a great addition to your golf getaway, but the two locations also boast their own great eats right on site.
The Malone Golf Club and the Grille Room
The Malone Golf Club's on site restaurant, the Grille Room, offers an array of different options, like steaks, sandwiches, chicken wings, and more. Everyone has their favorite meal at every dining establishment and you will surely have your own here, but the locals love the "Cousin Rupert" sandwich, and for good reason. The way they come cranking out of the kitchen, you would think they were hot cakes. This sandwich combines the likes of turkey, mushrooms, cheese, Thousand Island sauce, and warm, crusty bread to appeal to your appetite. Pair it with the chips that come on the side and a beer or other refreshing drink from the bar, and you'll be in for a full belly after or before a fun round of golf.
Highland Green's Clubhouse Menu
The Clubhouse Menu at our other golf club is also great for filling you up. Here you can get burgers, hot dogs, michigans, fries, and more! One of our favorites is the heaping pile of onion rings you get when you order a serving of those. You can also get a refreshing drink here. Right down the road is our favorite local brewery, Township 7, just a short drive away on Route 11. Stop by and see Nate and his staff to get a taste of how we do beer in the Malone area. All year long you can be delighted by the tastes of both Township 7 and The Clubhouse Menu at Highland Greens thanks to their indoor golfing facility that's on site.
Like we said, the dining options are yummy no matter where you go when you get here, but if you're looking to just stick close by our golfing facilities, look no further than the golf eats they offer right in the same spot where you are bound to be the next course record holder. We can't wait to welcome you here to golf and eat in the lovely greater Malone area!
---
This week in other ADK stories:
Chesterfield for fun & history