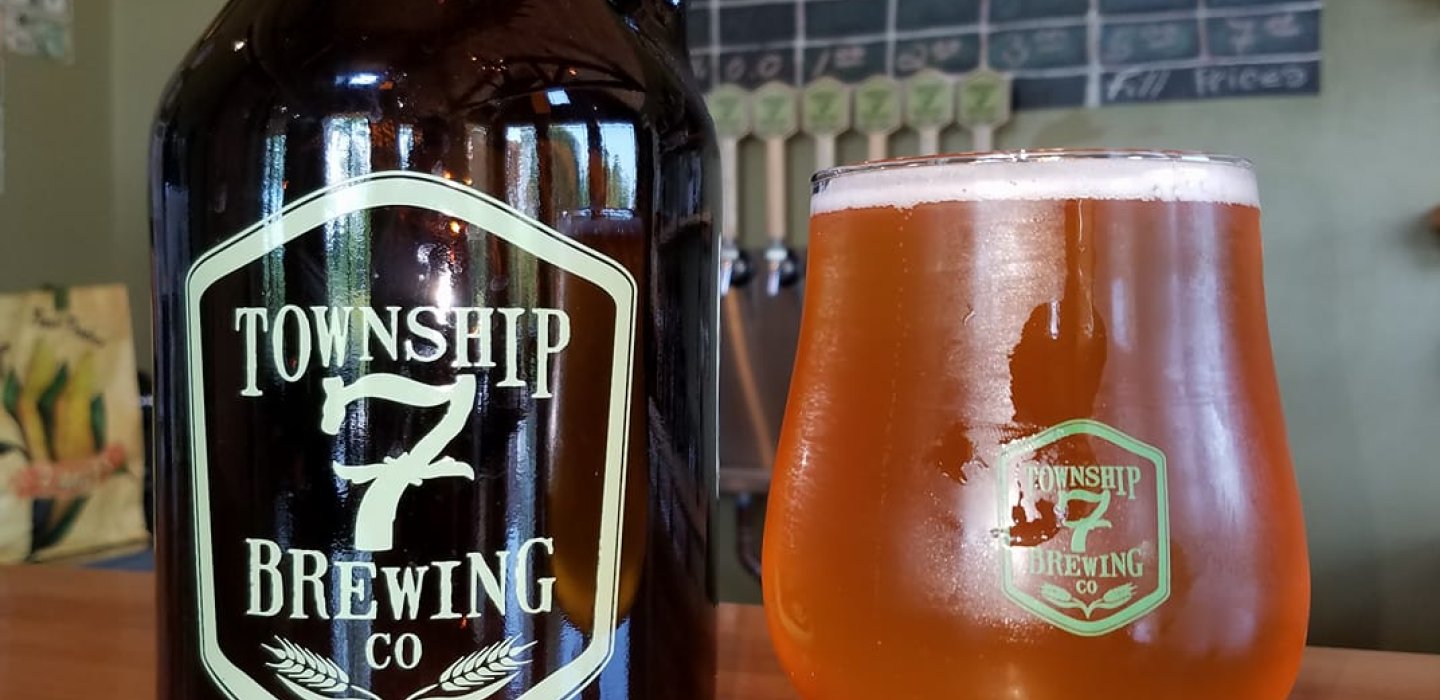 You and your match -- made in beer heaven, found at Township 7
IPAs, stouts, lagers, and everything in between. Beer lovers who enjoy a variety of options will find it at Township 7.
Personally, I like to try just about anything new when it comes to beer -- it all depends on the occasion, season, and the food that it will be paired with. However, I believe there is the perfect beer for every individual out there and I also believe there's a good chance it can be found at the Township 7 Brewing Company here in northern Franklin County. 
Summer lover? Sunshine enthusiast? Sandals!
One of the Township 7 Brewing Company's newest creations is the Sandals light summer ale. This lightly hopped beer is brewed with pilsner malt and lemon peel. It is ideal for the person who likes to sit outside and take in the warmth of the sun. The lemon peel adds a bit of zest to every sip and creates a refreshing moment of relaxation. Enjoy it outside this summer while relaxing on the brewery's beautiful front patio, or take a growler with you to enjoy on the boat or at a picnic while camping. 
Adirondack lover? Gluten Free? ADK Hard Cider!
If you love the Adirondacks as much as we do (if you follow my blogs, you already know how much I love this place), then the ADK Hard Cider is perfect for you. We all know the fun of going to our local apple orchards and picking apples, or tasting one of grandma's delicious apple pies. Here at Township 7, they harness that traditional experience with this gluten-free hard cider, resulting in a product that is absolutely crisp and clean. There is always some type of live entertainment or event going on at Township 7. I like to pair this great cider with the Fall Halloween Costume Party. Sip it there or take some to go -- they sell it in cans, too!
Healthy Eater? Raspberry Haze!
So maybe it isn't as healthy as we led on, but hey...raspberries are good for you, right? This fruity pint of deliciousness is a favorite of locals and definitely one of the most popular on tap! I love pairing this one with, well, almost anything. I must admit, when it comes to fruit flavored beer I am not usually a big fan, but this is most certainly an exception. Do you match well with this type of beer? If you do, we bet you can't wait to get your hands on some! Stop by the brewery or one of the many places where it is served locally in our area. It seems to be almost everywhere.
Not sure yet? Come find out!
The truth is, there are plenty of fine staples ready to be poured at the brewery all of the time -- but there are always new creations and seasonal crafts that are finding their way to the taps. You never know what Nate and his team will come up with next, so don't just come once, come plenty and experience the brewery that we hold so close to our hearts.
No matter the season, there's always a brew to pair it with! Visit Township 7 to warm up in the winter after skiing, feel refreshed after a summer day of golf, let loose after a day of fall hiking, and wind down after an afternoon of spring paddling. We can't wait to hear what your favorite brew turns out to be!
---
Birding, biking, pirates, and parades -- it's May in the ADK!
Hobie Cat Regatta: watch or ride!
Arr matey! It's Pirates Weekend