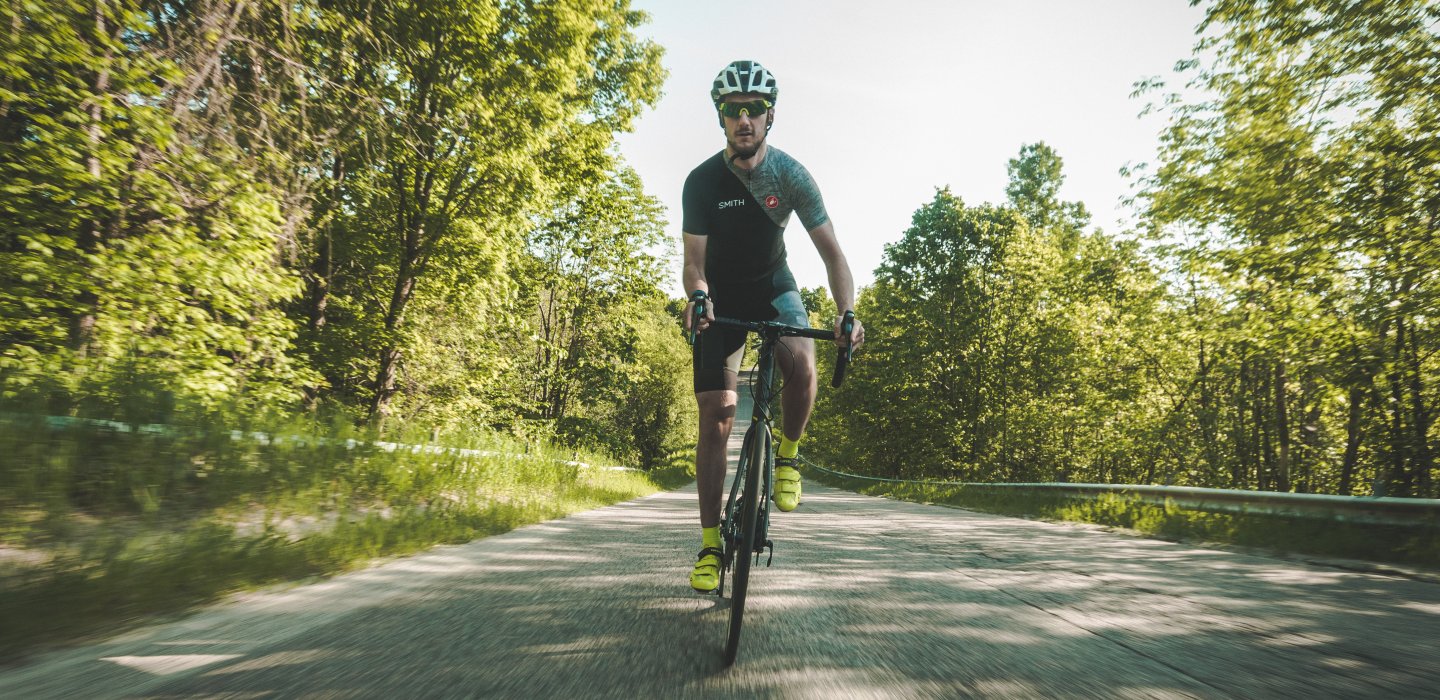 Submitted by guest blogger Eileen Mowrey
Cycling Through Malone
The Malone region is a cyclist's dream come true. Miles of lightly trafficked roads traverse a unique variety of landscapes. From wide open farmlands to dense forest and quaint North Country towns, biking in Malone offers rich scenic rewards for riders of all ability levels. I am not an experienced cyclist. Quite frankly, I've never been very good on two wheels. My crash rate is embarrassingly high. Many of my friends are avid cyclers though, and after listening to them rave about all the different roadways in the Malone region, I decided to give it one more try. After all, it's like riding a bike, right? So, with a borrowed bike on a beautiful day, I joined my friends and took to the road.
We started at the corner of Main Street and Elm Street in downtown Malone. After a refresher course on hand signals and a decent pep talk, we headed northeast on Elm. We took our second left onto Constable Street to stay on Route 30 and I was starting to feel more confident. After following Constable Street north for a mile, we turned right onto Whitten Road. At that point, things got a little bumpy. Whitten Road is currently under construction, so we were riding a temporarily packed dirt road for just shy of 1.5 miles. 
Luckily, we managed to avoid any popped tires or wipe outs, and when we arrived at Houndsville Road we gladly turned left and were greeted by pavement once more. With sweeping turns, rolling hills, and a wide variety of scenery ranging from residential blocks to forest and farmland, this was one of the most interesting segments of the route. Pumping up the hills was definitely hard work, but the fresh country air on my face as I coasted the downhills was a worthy reward. When Houndsville Road concluded at Town Line Road (Route 28), we took a right. For the next 1.2 miles it was a fairly straight shot to Route 11. 
Thus far, all of the roads we had traveled were sparsely trafficked, and cars all gave us a politely wide berth. I was a bit nervous as we turned onto busy Route 11 to head back toward Malone. I soon realized my nerves were entirely unwarranted. We moved easily along with traffic, being sure to use all appropriate hand signals and safety measures, and it was actually quite thrilling to be in the midst of the action! 
We decided to take a brief detour and turned right on Junction Road after 2.3 miles. A short stretch of backroad farmland, this detour took us past picturesque farms, barns, and tractors - perfect backdrops for a country 'Gram! The detour quickly met back up with the other end of Houndsville Road, and we turned left at the four corners to reconnect with Route 11 again. 
Back on Route 11, we passed one of the region's most interesting dining opportunities - Bokie's Drive In. Offering an authentic 1950s drive-in experience, Bokie's would be the perfect place to stop for a well-deserved burger, fries, and a classic shake during an afternoon ride! It may not be the healthiest mid-exercise meal, but the diner has been a Malone staple since 1956, so how can you refuse? Now dreaming of ice cream, we continued down Route 11 another tenth of a mile before taking a left onto Goodman Road. 
Goodman Road looks like a North Country fairytale. Rows of huge oak trees lining the side of the road separated us from lush farm fields. As we passed by small family farms, we began to attract the attention of cows! We slowed down to say hello and they began to follow us along the fence as we biked along. Growing a bit tired, they were a welcome cheering squad for me. After 2.3 miles, we came to another four corners with Thomas Hill Road. Turning right at the intersection, we coasted downhill (thank goodness - my thighs were burning!) until we connected with River Road. 
We could have continued straight on River Road and passed right over the Salmon River, but we thought it would be more fun to turn right and follow the road beside it. While the water remains largely concealed by homes and tree lines, we discovered several excellent river vistas as we peddled through the tight curves of this winding road. I used them as excellent excuses to stop for a breather! Even when I couldn't see it, the sound of the rushing water cascading over and around the rocky shorelines was soothing. 
River Road eventually turned into Andrus Street, and we were greeted by the picturesquely suburban homes of Malone. We followed this road to its completion where it connects with Malone's East Main Street, turned left, and coasted back into town to complete our route. While my tired legs were glad to see the car once more, I was already eager to plan my next cycling excursion.
Whether you're training for a big race or just looking to enjoy the outdoors on two wheels, there is a route for you in Malone. While I highly recommend the route we took, there are countless others to choose from. After you enjoy the local scenery on your bikes, dismount and enjoy everything Malone has to offer on foot! Celebrate your accomplishment with a bite to eat at one of Malone's great restaurants, or stretch your legs by browsing downtown's shopping boutiques. 
Route stats
Round trip: 16.2 miles
Estimated time: 2 hours (experienced bikers will likely be faster)
Total elevation gain: 614 feet
---
This week in ADK news: