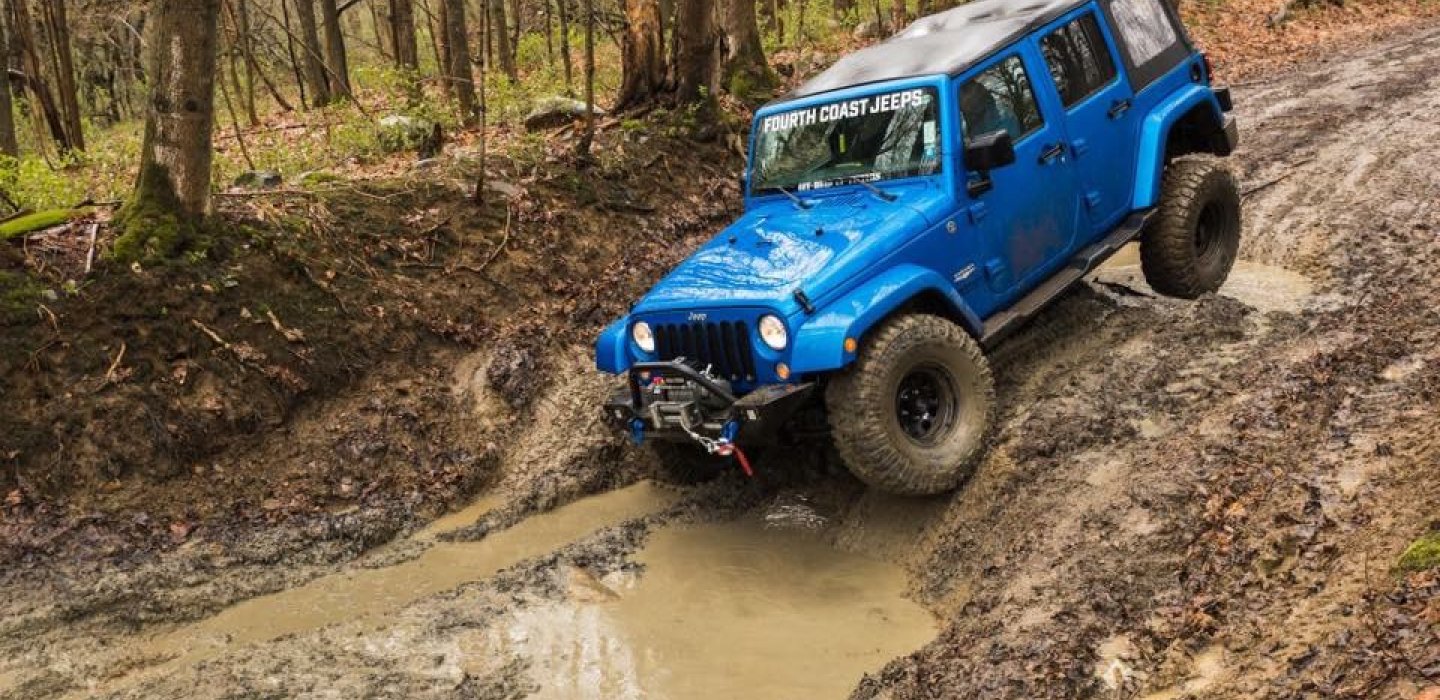 I'm all for adventure, but sometimes it's a bit nerve-wracking trying something new. I think most people can agree with me on that. So when I was tasked with helping to start a Jeep Rally event at Titus Mountain, in conjunction with the Fourth Coast Jeep Club, nervous was an understatement. I had questions galore: What is a Jeep Rally? What can these vehicles do? What can we do on our mountain?
I started doing some research and another question came to mind: How crazy are these people? But the more I worked with the club members, the more I realized the name of the game was fun and good times, and that newbies and pros alike are welcomed as long as they have the same outlook.
After running a very short trial course on the mountain with them to prepare for the event, I was already starting to catch the fever!
Here's why I'm excited after just a mile on the trails
1. A sense of community
Look, chances are you're going to get stuck, but from what I'm told that's half the fun of these events. There is an incredible sense of community between the Jeeps running the course.
During a maiden run, one Jeep took the turn a little too wide and got caught up pretty good in a mud hole. She was stuck, and even though she seemed to be holding everyone else up, no one seemed to care. In fact, everyone was helping. Her passenger got out and was giving her direction from the front. The vehicle behind her was cheering her on, saying "You can get out of it!" They gave direction and helped to try and steer her out of the hole. Eventually, it was clear: she was truly stuck. So the Jeep behind her sludged through the mud and winched her to his Jeep to pull her out so she could try again on a different line. It was all a part of it, and it was awesome to see.
After going through the course and talking with the club afterward, I told them a concern I had was that not everyone was going to be experts like them. They assured me that, beginner or not, they're all about getting someone out of a situation and helping them through it. They also assured me that they know the limits of what someone can do!
2. A sense of accomplishment
Maybe you get stuck, maybe you don't. Whether you have to get winched out, you make the climb on your first or fifth try, or you hit the mud with a grin on your face, the sense of accomplishment in making it through whatever was in your way is quite a thing.
At another part of the course that was less mud pit and more maneuvering around a large rock and getting up a steep incline, I watched as a fairly seasoned driver crawled along the side of the rock at a tilt, took direction from a spotter ("Hard driver side!" which is apparently a way to turn your wheel), and made it through the skinny part of the trail, then made it up the incline with ease. It seemed flawless to me.
But it didn't matter how flawless it seemed to me, the driver got out of his Jeep with a huge smile on his face: "You guys went around that one side and now I see why. I thought I was going to pinch my driver's side door into it!" But he got through it, seasoned driver or not, and still had a sense of accomplishment, no matter how many boulders he had to squeeze by.
3. It's all about the fun
No matter where we were on the course, the drivers had smiles on their faces. From revving through the mud pit with mud spraying everywhere to hanging around the Jeeps and chatting after, it was a laid-back, joyful atmosphere. I could just imagine myself telling stories around the fire with a good beverage, reminiscing about a few hours earlier when I went through "that" part of the course.
Throughout the test run, the leader of their club, whose Jeep was in the shop, kept lamenting and shaking his head. "Boy, I just wish I had my Jeep here," he kept saying. Despite the fact that he had traveled hours for events and even trailered his vehicles across state lines, we still wished he could have played around and had fun in the little test course we had put together.
And this wasn't even the event! Titus Mountain has live music, a chicken BBQ with hotdogs and hamburgers, and a show 'n shine for spectators and drivers alike.
Whether you see me driving in a Jeep the day of the event or not, you can bet I'll be soaking up the atmosphere regardless.
And maybe next year I'll give the stock course a try!
When you're done getting stuck in the mud, stick around Malone and check out our great food and attractions.
The details: the second annual Titus Tough 4x4 Jeep Rally takes place on Saturday, August 17. The event features beginner, intermediate, and modified vehicle courses. Registration is $50 for vehicle and driver; admission for passengers or field attendance is $5. Titus is located at 215 Johnson Road, Malone.