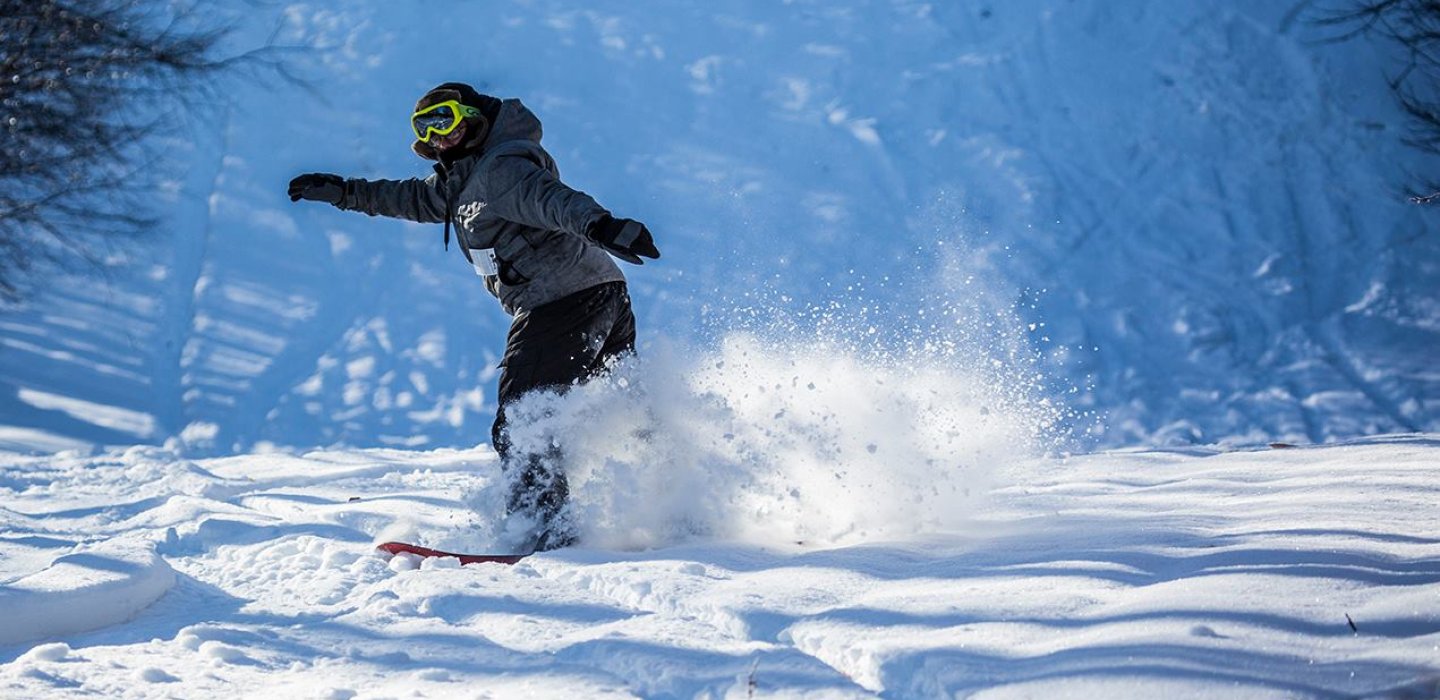 Winter is here. In the foothills of the Adirondacks, that means lots of things - snowmobiling, snowshoeing and cross-country skiing, hot cocoa and hot toddies at our local restaurants, and of course, skiing!
I read a great quote the other day: "If you choose not to find joy in the snow, you will have less joy in your life but still the same amount of snow." I don't know who I should credit that to, but it's a sentiment that resonates throughout our local area.
And what better way to find joy in the snow than to take a ski holiday? You might find yourself asking, "why should I ski and stay in Malone?" Glad you asked.
It's all about the experience
First things first. In general, why should you ski and stay? Really, why should you take a vacation or getaway? The answer is a simple one -- because it's all about the experience.
When money is used on experiences and vacations rather than things, studies show that people are happier. And if that's not enough, give yourself an excuse to be more productive. Research also shows that when people take vacation days and time off work, their productivity increases when they return to their jobs.
So instead of making a day trip (which you should), why not stretch the experience with a ski and stay getaway in Malone?
Ski family-friendly
Malone is home to one of the most family-friendly ski resorts in North America -- Titus Mountain Family Ski Center was voted the #1 Family Friendly Ski Resort in North America for the 2017-2018 ski season and the #1 Best Beginner Friendly Resort in North America for the 2018-2019 season.
There's no better way to get a great ski and stay experience than to spend your day skiing at a resort that is known for catering to families. As an added bonus, Titus is consistently voted to have the best snow. What more could you ask for?
Titus Mountain earned their family-friendly accolade not just because of the skiing -- its 50 trails, glades, and terrain parks provide a little something for everyone in the family -- but for the little things that you don't notice until it's too late.
Skiing with kids comes with a lot of gear which you generally don't notice until you're trying to get the kids, their skis, the coolers, your skis, and a bag full of snowpants and mittens from the car to the lodge. You don't notice how quickly "hungry" becomes "hangry" until you try finding a seat, let alone seats for the whole family, in a crowded cafeteria or restaurant. Lift line-ups don't look very long until you notice that you've been standing in line for what seems like forever when the kids need to go to the bathroom or want to take a break.
This is where the magic of Titus shines through. Locals call Titus a hidden gem because lift lines are short, cafeterias aren't crowded, and parking is just a stone's throw away. Less waiting means more skiing!
Location, location, location
Not only is parking close to skiing, but Titus Mountain is also just a hop, skip, and jump away from local lodging. You can't get closer than slopeside lodging, and Titus Mountain offers cabins within walking distance to the mountain and also true ski-in/ski-out chalets. If you're looking for something close to other amenities, such as restaurants and shopping, the village of Malone is just 10-minutes from the mountain. Coming from Canada? Titus Mountain and Malone are 90 minutes or less from major northern New York border crossings of Plattsburgh/Lacolle, Massena/Cornwall, and Ogdensburg/Prescott.
First chair, last call
Last, but certainly not least, extending your day trip to a ski and stay vacation gets you first chair, last call status. There are few greater feelings than being the first one on the chairlift and getting first tracks. When your hotel is just 10 minutes from that feeling, it seems like a no-brainer.
After a day on the slopes, apres ski is a steadfast part of the skiing experience. Good food, good tunes, and great times with family and friends only makes the rush of going downhill and crisp winter air in your lungs that much better. And knowing that you have a warm bed just a short ride away, last call becomes less of an option and more of a pleasant obligation.
What are you waiting for? There is no better time than now to experience one of the greatest seasons that Malone has to offer. Create your own ski and stay experience with any of the local lodging properties that are also close to dining, shopping, and recreation.