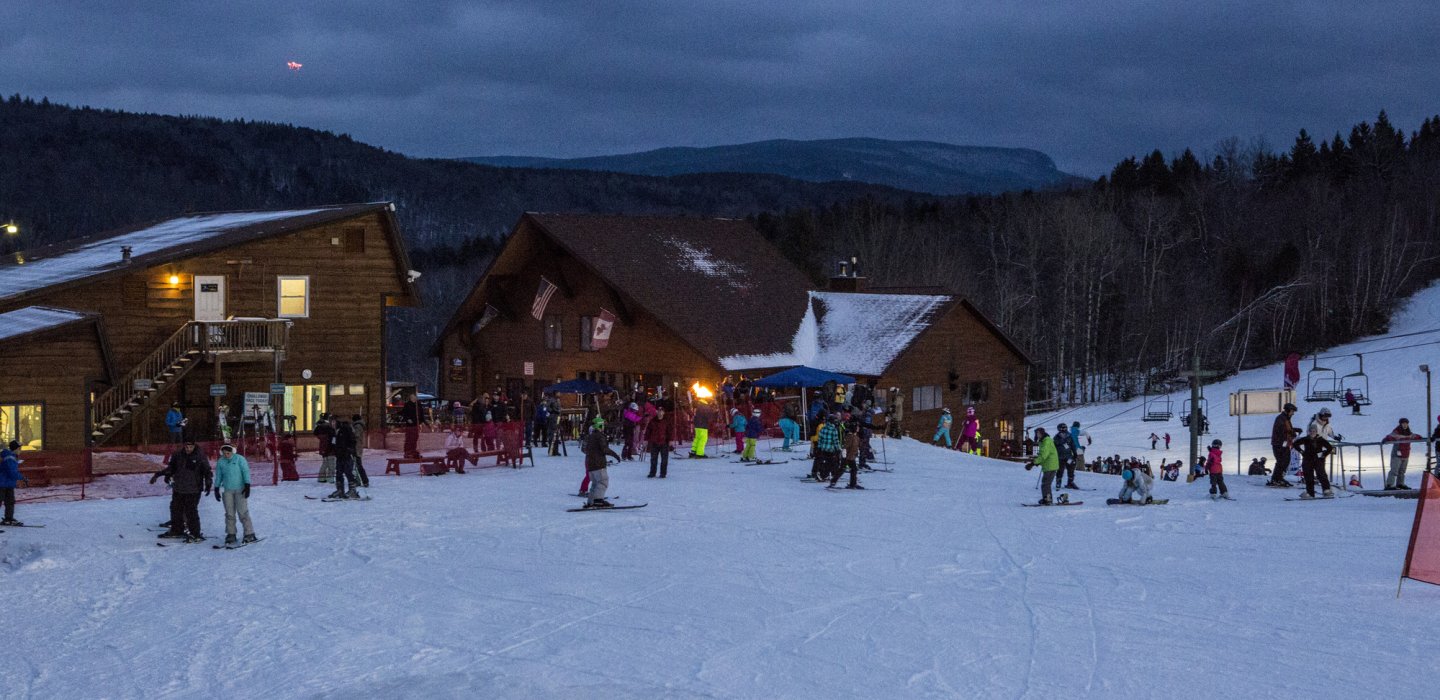 Sometimes I just want to get away. To clear my head. To feel the snow beneath my skis and the wind in my beard. When I can't afford a 'sick' day and waiting until the weekend just won't do, I'm lucky to have the mountain with New York's longest ski day a short drive away.
I've been skiing for about ten years and Titus Mountain Family Ski Center has become like a good friend.  Friendly, well groomed, low stress, and with night skiing from 4:30 p.m. - 10 p.m. on Fridays and Saturdays, and always willing to make time to hang out after work. It's where I honed my skills and it still provides plenty of variety and opportunities for exploration for this laid back skier. That said, here are a few tips to maximize your next trip to Titus. 
1. *Cough Cough* Sorry Boss...
Sometimes you might need to escape from work a little early on Friday if you've got a longer drive and want to maximize your time on the mountain, or...just because. A night on the mountain  sounds better than a day in the office. A few sneezes and sniffles go a long way. Just be sure to start early. If you're happily chowing down on a breakfast burrito at 8 a.m. and complaining of the sniffles at 3 p.m. you might give yourself away! If you start planning early enough you might even lay the groundwork by Thursday afternoon.
I'm definitely sick...homesick for some skiing that is! Suited up and ready to go!
2. One peak with plenty of options
Titus has three peaks that make up the resort. They only light up the lower mountain for night skiing but that still leaves 15 trails and two terrain parks. Down the frontside of the mountain you'll find plenty of beginner trails as well as the mountain's signature 'face': a single black diamond. On the backside you'll find a couple more challenging blues. On the lower mountains two lifts keep enough options open that you'll be able to spend more time skiing and less time waiting in lines. My favorite trail for night skiing? Whistler. 
3. Bring your party pants
If there's one thing I know about the folks at Titus, it's that they know how to have a good time, and the good times only get better after the sun sets. Night skiing is the perfect time to break out your brightest gear and fun accessories to wear on the slopes. And after some runs you'll want to pony up to the bar at Mo's Moon Valley Grill for some good food and a cold beer (several locals on tap) at decent prices. My latest favorite is the corned beef poutine. For beer, be sure to try anything on tap from Township 7, one of my absolute favorite local breweries. 
4. Enjoy your night under the lights
Another great thing about night skiing for the uninitiated is that it's way easier to see! You will have none of that pesky flat light that washes out the terrain in front of you during the day. It's all bright lights and clear views.  Just be sure you have some clear or neutral tinted googgles so you're not wearing your sunglasses at night. 
Enough reading, time to pack the car and get to the mountain! See you on the slopes! 
---
This week in ADK news:
A decidedly different Carnival