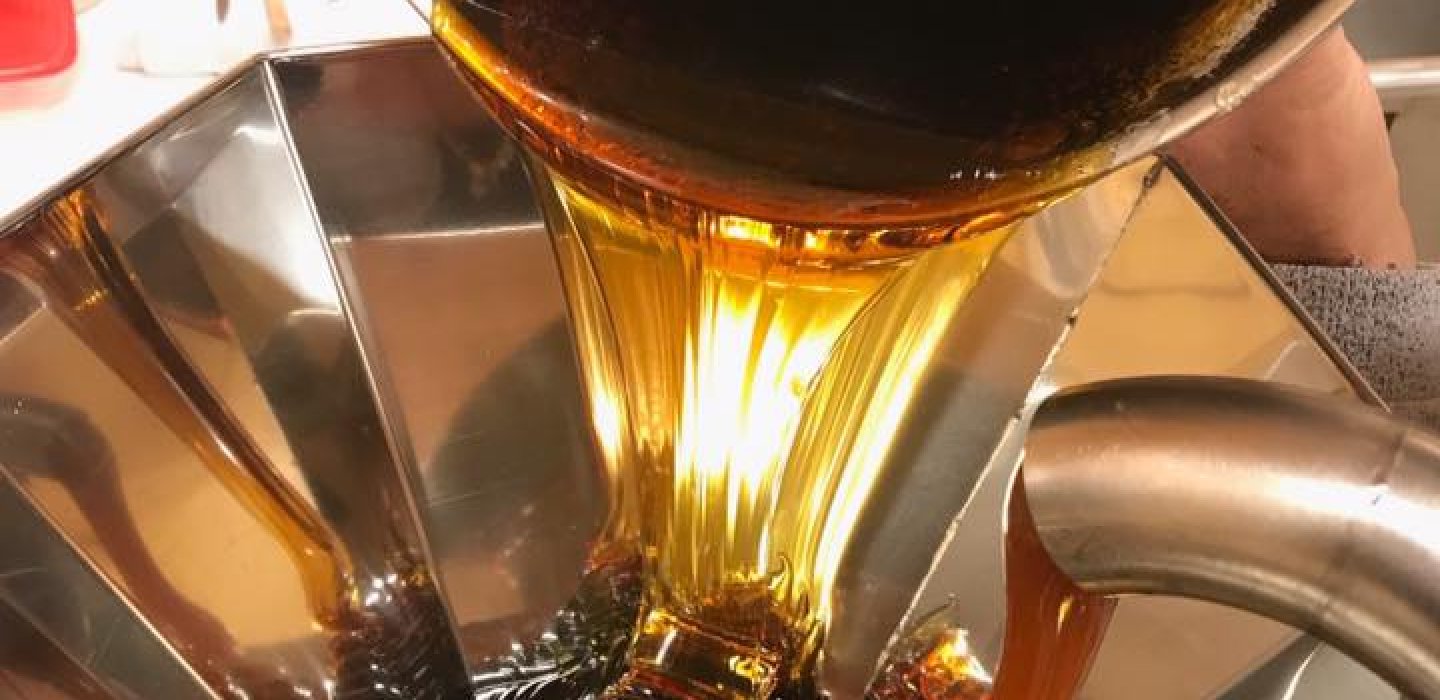 It's that time again in New York where we celebrate everything maple. This year's New York's Maple Weekend, sponsored by the New York State Maple Producers' Association will be March 21 - 22 and 28 - 29, 2020. These two weekends are a time when producers open up their operations for tours, sampling, and some even have pancake breakfasts. Northern Franklin County is home to thousands of acres of sugar bushes so here are a few that I would recommend.
1. Friend's Maple Products
Friend's Maple Products is located at 402 Spencer Road in Burke, NY. Allan and his wife Mary own and operate a dairy farm but come late February through March, you won't find them hanging around the barn because they'll be focused on their other passion, sugaring!  Stop by during Maple Weekend and enjoy a free wagon ride through their sugarbush to see where the sap is collected. After your wagon ride take a look inside the sugarhouse and learn about the process of converting sap to maple syrup. Friend's offers a variety of maple products including candies, coated nuts, cotton candy, syrup, and maple cream.
2. Lakeside Maple
Lakeside Maple is located in the narrows of Chateaugay Lake at 298 Narrows Road. Darwin LaClair and his wife Darcy operate this newer operation of about 1,000 taps. They'll also be opening up their doors for a tour of the sugarhouse where they use a 2' by 8' oil/fire evaporator with reverse osmosis technology. It's quite the sight to behold when you walk into the sugarhouse. The Darwins are always happy to explain the process so bring your questions for them. While you're there, they'll have maple syrup and maple cream to sample and purchase.
3. Moon Valley Maple
Moon Valley Maple is another newer operation that started production during the 2012 - 2013 ski season at Titus Mountain Family Ski Center. This year's activities for Maple Weekend will include free samples and tours of the sugarhouse on Saturdays. Don't forget to enter to win the maple gift basket.
4. Cedar Brook Maple Confections
Cedar Brook Maple Confections, located at 962 Limekiln Road in Malone has some of the sweetest treats around. During Maple Weekend stop by their store from 10 a.m. to 4 p.m. and sample some their delicious mini maple donuts and maple coffee. While sampling their sweet treats, sit back and watch them as they make their maple candy, cotton candy, and maple cream.
5. Winter Harvest Sugar Shack
Winter Harvest Sugar Shack, located at 409 Wagner road in North Bangor adds some savory to the mix!  Their tradition of sugaring goes back a few generations, but what sets them apart is their maple jack BBQ sauce and their bourbon barrel-aged maple syrup.  Stop by this sugarhouse for demonstrations and a taste of something unique.
6. Woods Maple Products
Woods Maple Products, located at 1470 County Route 23 in Chateaugay will also be offering demos and tours of their sugaring operation. Owner William Wood will take you on his tour that he likes to call "from tree to jug." It'll be a hands-on demo, so be prepared to have some fun.