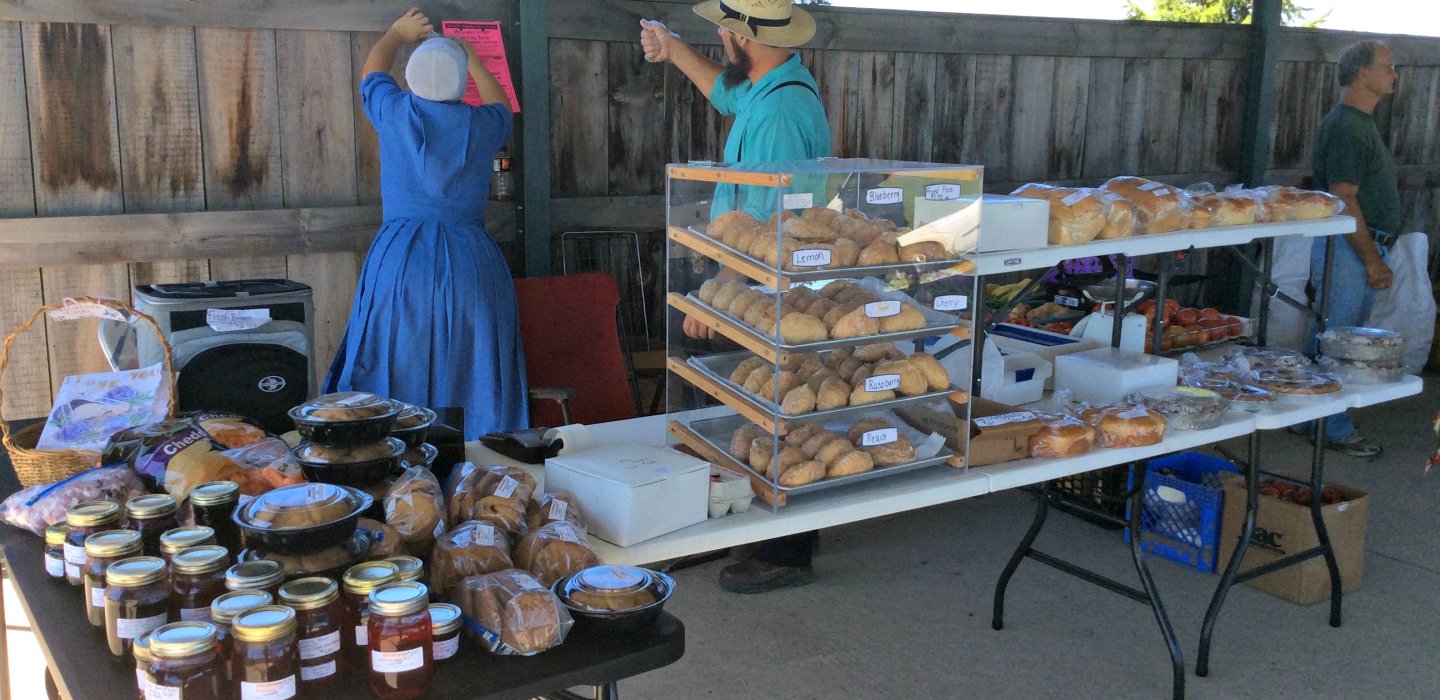 Farmers Markets in Northern Franklin County
Malone and Northern Franklin County in general is proud to boast many farmers markets and roadside farm stands throughout the spring, summer, and fall. Because of the region's plentiful farm land and strong agricultural community, the farmers markets are well stocked with fresh vegetables, berries, herbs, local beef, pork, and poultry.
Malone's Farmers Market
Each Wednesday from noon until 4:30 p.m. the Malone Dufort Airport hosts a large farmers market under the pavilion. Dozens of local farmers and Amish families come together to sell fresh produce, baked goods, meats, wines, and flowers. In late spring you'll find garlic scapes in ample supply. If you've never cooked with them before, they're great in marinades or sauteed in olive oil with some fresh greens.
Chateaugay Lake
The Adirondack Farmers' Market Cooperative sets up at the Hollywood Inn, located on Route 374 every Saturday from 10 a.m. until 2 p.m. As with the Malone market, this one also boasts plenty of fresh seasonal vegetables, berries, wine, and meats. What's nice about having another farmers market so close to Malone is if you've missed the Wednesday sale, you can find all your favorite fresh produce in Chateaugay.
Amish Farm Stands
Another great opportunity to find the freshest and most flavorful ingredients are the Amish farm stands spread throughout Burke, New York. It's hard to miss these pop-up stands as you travel through the roads of Burke. Many stands are located directly on their farms but there is one larger stand directly on Route 11. In addition to their homemade baked goods, they're known for their squash in the fall. From acorn squash to zucchini you'll find every variety in between and at more than reasonable prices. Some of the harder varieties of squash have a long shelf life so stock up on acorn, butternut, and hubbard. Personally, I buy plenty of butternut to make soup in the fall and winter. Note that all Amish stands are closed on Sundays.
Byler's Farm Market
In Constable, New York at 950 Route 122, you'll find a new, year-round market completely owned and operated by the Byler's, a local Amish family. In addition to the fresh seasonal produce, you'll find everything you'll need for canning and baking, some ingredients they stock are even hard to find in local supermarkets. Byler's is also a convenient stop for campers at Pineridge Park campsites because they're only located a few miles down the road. Often times campers stop in and take advantage of the deli counter and bring their cold cuts back to camp. Be sure to plan ahead, though, because like the Amish roadside stands, Byler's is closed on Sundays.
Visti Malone for the fresh produce and stay for the adventure!