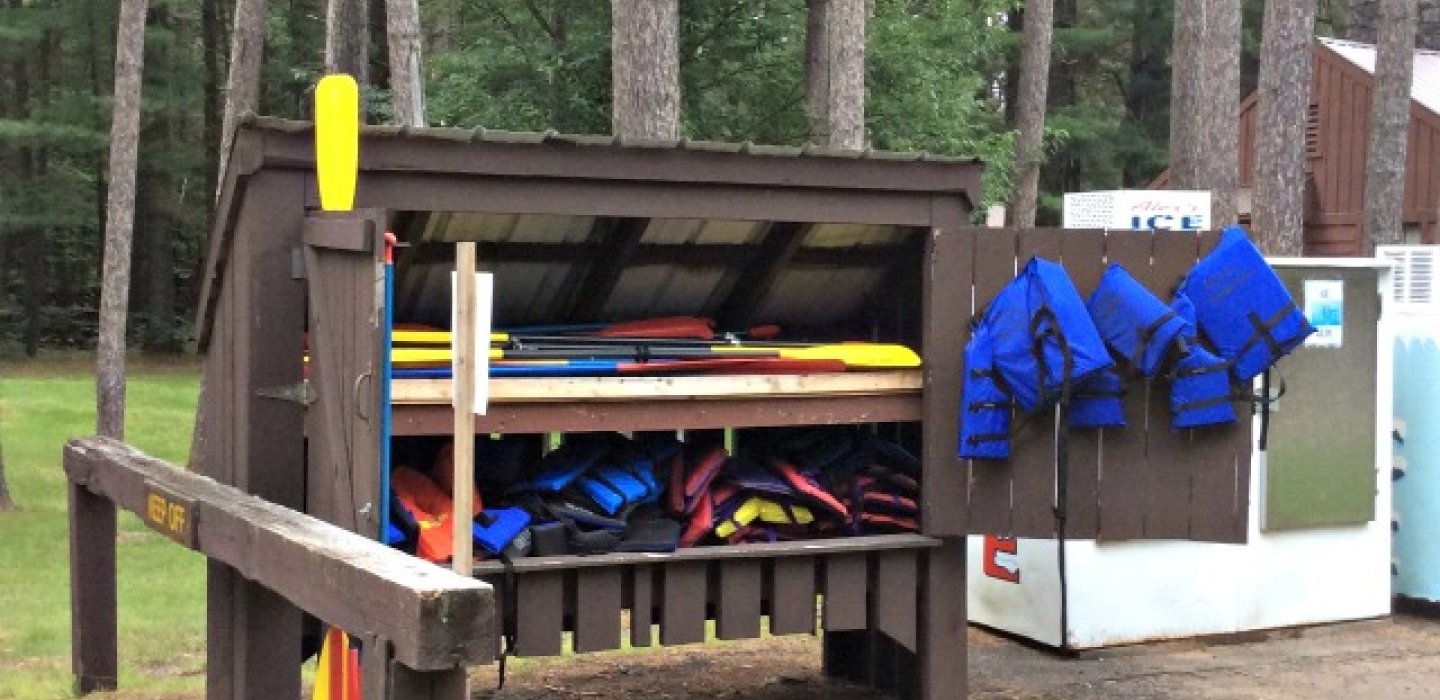 Camping at Meacham Lake Campground
About 25 miles south of Malone, NY on State Camp Road in Duane, you'll find one of several family friendly campgrounds in Northern Franklin County. Each year, my family and I pack up the truck and head to Meacham Lake for some good family fun. Let me share with you why we look forward to camping every year.
Each year we arrive at our campsite with the sound of our three kids cheering as we put the truck in park, the doors fly open, and off they run full of excitement to the open field next to our site.  They throw their frisbees and kick their soccer balls, which allows my wife and I the time we need to unpack and to set up the tent. We appreciate the kid friendly atmosphere, and as a parent you're always worried about your kids wandering too far or running into roads, we don't worry so much about those things here, which is a big relief!
Now that our site is all set up, the kids are ready to go, and so are we! The first thing we do is head to the sandy beach. Off we go with towels and camp chairs in tow. There's a lifeguard on duty which we appreciate because we have three kids under 10 years old. The beach itself is quite remarkable, it's not often that you find a white sandy beach on the shores of a lake. We love getting in the water with the kids as they look for shells or maybe even spot some small fish. Also located on the beach is the playground which was built just a few years ago. The kids love running around the wooden maze of slides and swings and making new friends while they're at it.
We typically wrap up beach time a little early on our first day and head back to our site to start a fire and get dinner going. Nothing quite says camping like the smell of the campfire on that first night. I often send the kids on a scavenger hunt around the campsite for some kindling and sticks to roast their hotdogs and marshmallows, we make a game of it. We roast our hotdogs, make our s'mores and just relax around the fire, it's the first night and we're all a bit tired at this point. Day two typically involves a short hike up Debar Mountain; the trailhead is located right inside the campgrounds.
After a peaceful night's rest listening to crickets and frogs, we wake up to the indescribable sounds that loons make. For me it's very difficult to describe because it's a very ominous yet peaceful sort of screech, yes I know it doesn't quite make sense, but once you hear it, you'll understand.
After breakfast we head out to the trailhead for Debar Mountain. It's about a 3.7 mile hike and ascends about 1,700 feet. It's perfect for family-friendly hiking, not too challenging but not just a nature walk either. The kids get excited looking for animal tracks and spotting the shiny leaves of wintergreen.
We typically spend a week at Meacham because there's so much we enjoy doing. Canoes and kayaks are available for rent. If paddling is something you like, you won't be disappointed as you paddle the lake surrounded by stunningly green mountains. Powerboard and row boats are allowed too. The new boat lunch is perfect if you're bringing your own boat.
In addition to swimming, hiking, biking, and paddling, our family just really enjoys sitting by the fire, telling stories, and roasting marshmallows. Nothing quite warms a parent's heart as seeing your kids enjoying the great outdoors while making memories that will last a lifetime! I hope that you'll enjoy camping in the Malone region as much as we do. There are so many campgrounds in this region, I encourage you to check them out!
Start planning that family trip to Malone today! After camping, spend time exploring our downtown and pick up a souvenir to take home!