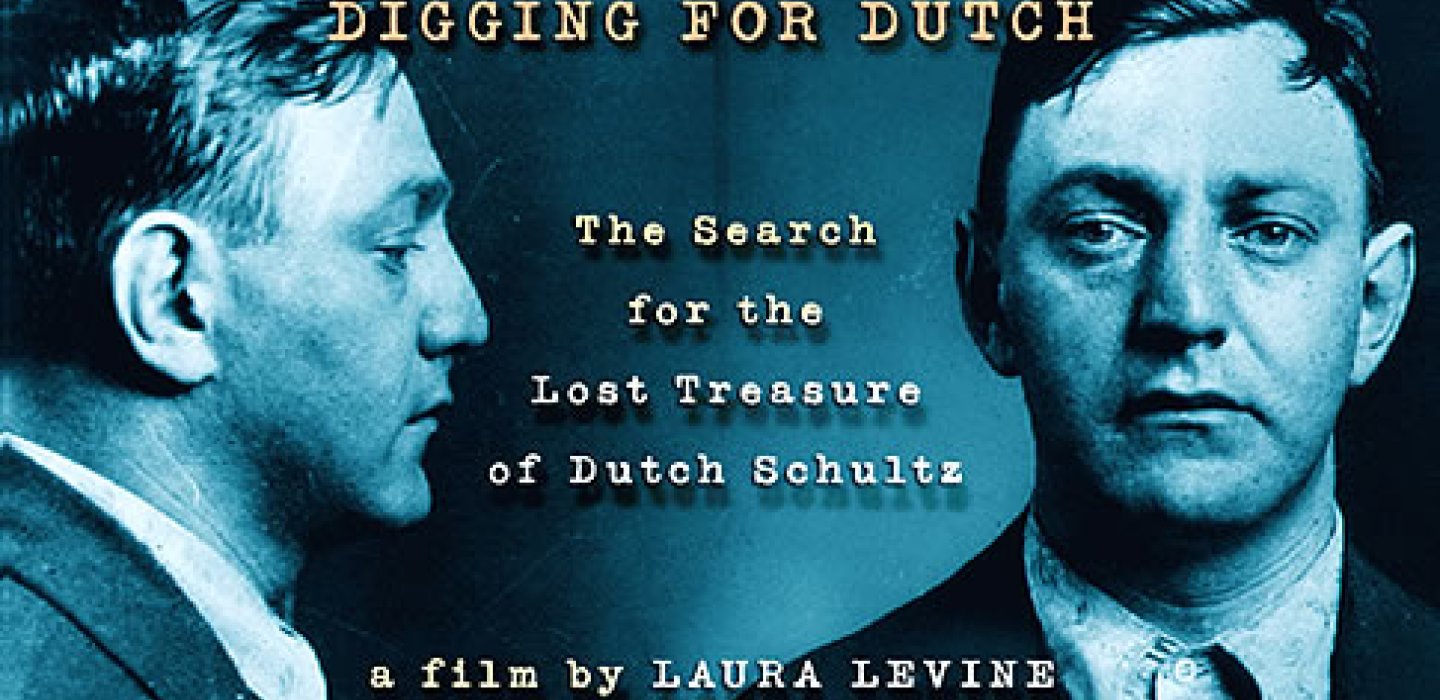 Malone is the county seat of Franklin County, New York. At first glance, this charming Adirondack town seems an unlikely site for world-wide attention during the trial of a famous gangster. But that is what happened in Malone in the spring and summer of 1935.
While Dutch Schultz was known as a gangster who actually scared other gangsters, the heinous crime he was being tried for in this case was... tax evasion. It was the famous downfall of Al Capone, after all. Once Federal Income Tax became a law in 1913, a whole new system of accounting, legislation, and enforcement began accumulating. By the time Prohibition went into effect in 1919, gangsters were starting to get caught in a new trap that they never dealt with before. Smuggling alcohol was amazingly lucrative because ordinary men and women became their customers, greatly expanding the business potential. But declaring income from illegal activities was something they were understandably reluctant to do.
Gangsters in the Adirondacks?
Dutch Schultz (who was born Arthur Flegenheimer on August 6, 1901) was already incarcerated for burglary by the time he was 18. His father had abandoned the family, a fact he would be in denial about for the rest of his life. Shortly after, in eighth grade, he had left school to earn money. The opportunities in crime were far more abundant and lucrative, and so when he was paroled out of prison in 1920, he began working in for various trucking companies. What they mostly transported was illegal alcohol.
Quite a bit of this truck traffic happened on the back roads of the Adirondacks. With Canada still making liquor legally and New York City being full of people who wanted it, the roads of the Adirondacks became favorites of smugglers. Many B&B's in the Park to this day have a room that was once a Tavern, and one even has a secret room accessed by the typical swinging bookcase. My own grandfather-in-law owned a service station during the Depression. He had many tales of the nights he would be awakened by a man who was paying for gasoline for the line of trucks that would be showing up shortly.

So it was a bit of ironic justice when Dutch Schultz's second tax evasion trial was moved to Malone. His first was legally tangled enough to require a retrial, on charges of tax evasion over his rumored income of a "couple of million dollars." A month. This setback infuriated New York Special Prosecutor Thomas E. Dewey, with implications no one could foresee at the time.
A widely watched trial
The combination of bucolic small town and big city gangster was like catnip to the journalists of the era. Here were the front page headlines in the New York Times, April 16, 1935:
* New York City gangster Dutch Schultz
* Tax evasion trial begins
* 7 COUNTS DROPPED IN SCHULTZ'S TRIAL
* Federal Move Cuts Maximum Sentence Possible to 16 Years, $40,000 Fine
* Defense Delay Blocked
Further stories detailed how Dutch Schultz gave toys to sick kids, new jerseys for the town's semi-pro baseball team, money to the local churches, and dinners for everyone else in town. He tipped in $100 bills and bought "secret" rounds of drinks at local gathering spots. Dutch Schultz's legal team kept the theories coming. Part of his defense was that he claimed he didn't have to pay taxes on illegal income. His previous trial, in Syracuse, had resulted in a hung jury when Dutch made an offer of $100,000, then claimed the government had "refused" his tax payment.
Confusing the jury was not only a time-honored legal tactic, it was a sensible one when the law was not as well-established as it is in modern times. In the end, the jury deliberated for only one day. The verdict? Dutch Schultz was acquitted on August 1, 1935. The courtroom, and the crowds outside, cheered and applauded.
Presiding Judge Bryant, a native of the area, "was visibly astonished, disappointed and thoroughly exasperated," according to the Franklin County Review (vol 12, pg. 27). "Your verdict," he declared, "Is such that it shakes the confidence of law-abiding citizens in integrity and truth. It will be apparent to all who followed the evidence in this case that you have reached a verdict not on the evidence but on some other reason. You will go home with the satisfaction, if it is indeed a satisfaction, that you have rendered a blow against law enforcement and given aid and encouragement to people who would flout the law. In all probability they will commend you. I cannot!'"
Fear of a Third Trial

While Dutch Schultz had triumphed for a second time, the consequences of the trial were not over yet. His legal bills were considerable, and he was also worried that Special Prosecutor Dewey would not rest until he was behind bars. Worried that he would leave jail broke, he buried some treasure, just like an old-time pirate.
Dutch Schultz trusted only his longtime bodyguard, Bernard "Lulu" Rosencrantz, and so no one knows the form or size of the treasure he allegedly buried in the Catskill Mountains, near Phoenicia, NY. The amounts vary from $5-9 million, sums that would be worth ten times as much today. It was also unclear if it was in cash, jewels, or even gold pieces. It seems no one will know for sure, because Dutch kept the whole thing quiet until he was on his deathbed.

Which turned out to be quite soon.
Just as he'd feared, Dewey kept coming up with more crimes to prosecute him for, and there were plenty to choose from. Dutch was determined to end this threat to his "business" and held a meeting of the Syndicate where he outlined his assassination plan. The other top level gangsters were not convinced. Murdering a man so high up in law enforcement, and so highly admired, (Dewey was to run for President in 1944 and 1948) was sure to cause much expensive trouble for them as well as Dutch. They refused permission, and Dutch erupted with his well-known temper, declaring he was going to do it anyway.
Other prominent gangsters decided Dutch had caused enough trouble.
The Lost Treasure of the Dutch-man
On October 23, 1935, a whole team of killers led by Charles "Bug" Workman converged on the Palace Chop House in Newark, New Jersey, where Dutch had fled when Dewey had made him too much of a target in New York City. Dutch's immediate gang, including Rosenkranz, were cut down with machine guns.

Hit in the spleen, stomach, colon and liver, Dutch lingered in Newark City Hospital while running a 106 degree fever. His delirious stream of chatter, painstakingly notated by police stenographer John Long, included the words "treasure, "Phoenicia", "millions", "hidden in the woods", and "gilt-edged stuff."
As detailed in the 2001 documentary, "Digging for Dutch: The Search for the Lost Treasure of Dutch Schultz," the hunt was on. And it would last for decades.
Some people were convinced there had to be a map, as these two "city boys" would never be able to find anything in the wilderness without it. Many Phoenician residents and business owners would find people with shovels and, in one case, a backhoe, sneaking around their property and leaving holes everywhere. Others claimed the rumored location along Esopus Creek meant the frequent floods would have left Dutch's treasure at the bottom of Ashokan Reservoir.

While it was the end of Dutch Schultz, man and criminal, we may never see the end of Dutch Schultz, the legend. Famous beat writer William S. Burroughs wrote "The Last Words of Dutch Schultz" based on the deathbed transcripts. E.L. Doctorow wrote "Billy Bathgate," and in the feature film he was played by Dustin Hoffman. Many gangster books and films still use his actual cruel acts to illustrate the brutal realities of Prohibition gangster life.
And yet, he always called himself a "salesman." And that is how his occupation was listed on his death certificate.