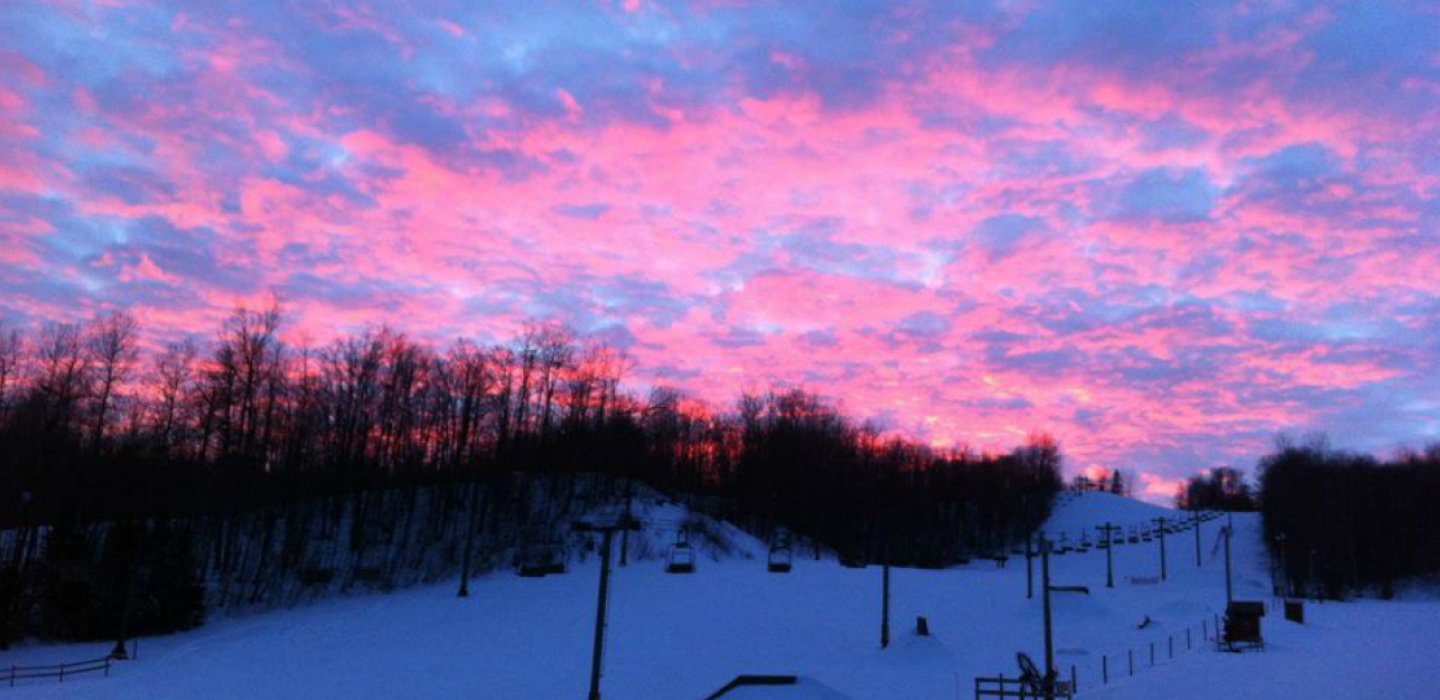 December is a festive month in the Malone area - filled with holiday fun, winter recreation, and some delightful shopping and music events! Everyone in the family can find something that will make this month special.
TITUS MAKES FIRST TRACKS
Titus Mountain takes World Snowboard Day and shreds it (shred is a snowboard term for really making tracks across the snow), making the Day into an entire weekend from December 19th to the 20th, 2015. World Snowboard Day is meant to promote snowboarding as a sport, and a culture, across the world.
Titus is celebrating it as a great early event in their season, making free activities available to everyone, and offering free snowboard rentals and lessons.
Riders from across the globe use this occasion to kick off the season, celebrating their unique culture which has grown up around the sport. This encourages everyone, from beginners to experts, to get their gear ready for another great winter.
Titus says the only goal will be to have an unbelievably GOOD TIME! Have an outrageously excellent day!
Did you know Santa loves to ski? Well, of course he does, he lives where there is lots of snow! On Christmas Eve, Santa has been known to ski with kids on the mountain and give away delicious cookies before beginning his travels for the night. It's his way of relaxing before his big trip.
Then, Titus makes everyone happy, yet again, with their incredible New Year's Eve Bash.
Live music, midnight fireworks, late night tubing, and the lifts going until 1 AM... these are all in the plans for a real North Country great time. Admission is free for everyone, with tickets required for the skiing, riding, and tubing.
Of course the Moon Valley Grill will be open for warming up, food, and refreshments.
HOLIDAY FUN FOR THE FAMILY
Kick off this wonderful holiday month with a Tree Lighting Ceremony at the Burke Fire Station on December 2nd. At 6:30 pm the lights will go on and fill the darkness with beauty. There will be light refreshments. Bulbs are $1 each if you wish to purchase them for commemoration.
December 5th is a big day for holiday celebrations. The Almanzo Wilder Homestead invites everyone to Celebrate Christmas with Almanzo. It is from 11:00 am - 3:00 pm with free admission. Sing Christmas carols, enjoy cookies and mulled cider, and enjoy lots of children's activities. There will be readings from "Farmer Boy" in the parlor, at 11:30, 12:30, 1:30, and 2:30.
The gift shop there will be sure to have items which will please many folks on the gift list, and the gift wrapping will be free!
Also on December 5th, The House of History will be doing their Annual Christmas Tea from 1:00 pm - 4:00 pm. This lovely period house will be festively decorated. There is tea, coffee, hot cider and cookies served in the formal dining room. There will be entertainment in the parlor and a bake sale in the library. Gift-giving ideas include historical memberships, wooden collectibles, and books on local history.
The Festival of Trees will be located in the Schryer Center behind the Museum. Visitors will be able to vote for their favorite adult and student sponsored tree from a selection of trees decorated by various local groups.
On December 11th Santa will visit Malone's Arsenal Green! All children are welcome at this decades-old holiday tradition. Santa will arrive at 6:00 pm by fire truck, and the festivities continue until 8:00 pm. There will be several characters in the park to meet and greet guests. Snacks will be served including popcorn, hot chocolate, eggnog, cookies, miniature s'mores, and goodie bags from Santa. Enjoy a fun time in a lovely spot!
The Winter Wonderland Craft & Vendor Show is on December 12th and is to benefit The Emmaus Soup Kitchen of Malone. The show runs from 9:00 am - 3:00 pm at Holy Family School in Malone. A wonderful way to get a gift, and also give one.
On December 13th there will be the annual Santa and Free Movie. It will be held at the Chateaugay Town Hall Theater, which will be showing "Home Alone." Every child will receive a gift from Santa, popcorn and juice!
MUSIC AND THE ARTS
Sometimes, we have to move fast. The December 3rd Christmas Concert with country artist Lorrie Morgan has been sold out. However, there's always a show at the Akwesasne Mohawk Casino.
The 31st Annual Ecumenical Christmas Concert is Sunday, December 6th at 4:00 pm at St. Joseph's Church in Malone. This annual favorite is an afternoon of beautiful music.
This holiday tradition features a community choir under the direction of Dale Breault with accompaniment by Ralph Hastings. The concert will feature a variety of traditional and contemporary holiday music along with special guest Thirty1&Mandolin, a popular favorite! All proceeds from this event will remain in the North Country to benefit the patients and families served by Hospice of the North Country. Tickets are $10.00 and children 10 and under are free. Tickets can be purchased at the Hospice of the North Country office at 3909 State Route 11 in Malone.
The First Congregational Church will be having a Christmas Tea featuring performers Angeleque Akin-Little and Justin Putraw on Sunday, December 13th at 2:00 pm. The cost is $10.00 which includes the show along with tea and other refreshments.
Rejoice in the Magic is a holiday themed stage show in its fifth year. On December 17th & 18th, local talent will perform a variety of acts including vocals, dance routines, and comedy skits. The show starts at 7:00 pm with doors opening at 6:00 pm. The price is $8.00 for adults and $6.00 for seniors and kids 12 and under.
For Christmas Eve, the First Congregational Church will be offering their Christmas Eve Cantata at 7:00 pm. There's so many holiday choices in Malone. But then, they have been celebrating this time of year for a long time, as seen in this 1899 Christmas Menu cover from the famed Howard House.
After all, Santa lives very close by.
---
This week in related ADK news:
It's SNOW time to hibernate - winter events are just starting to heat up.
From Santa to skiing, what's up W'face way?
Coastal Christmas celebrations
Festive from town to town to town 
Cool events, carnivals, and coronations
Festivals, events, fun - it's our job.
30 years of Old Tyme Christmas fun