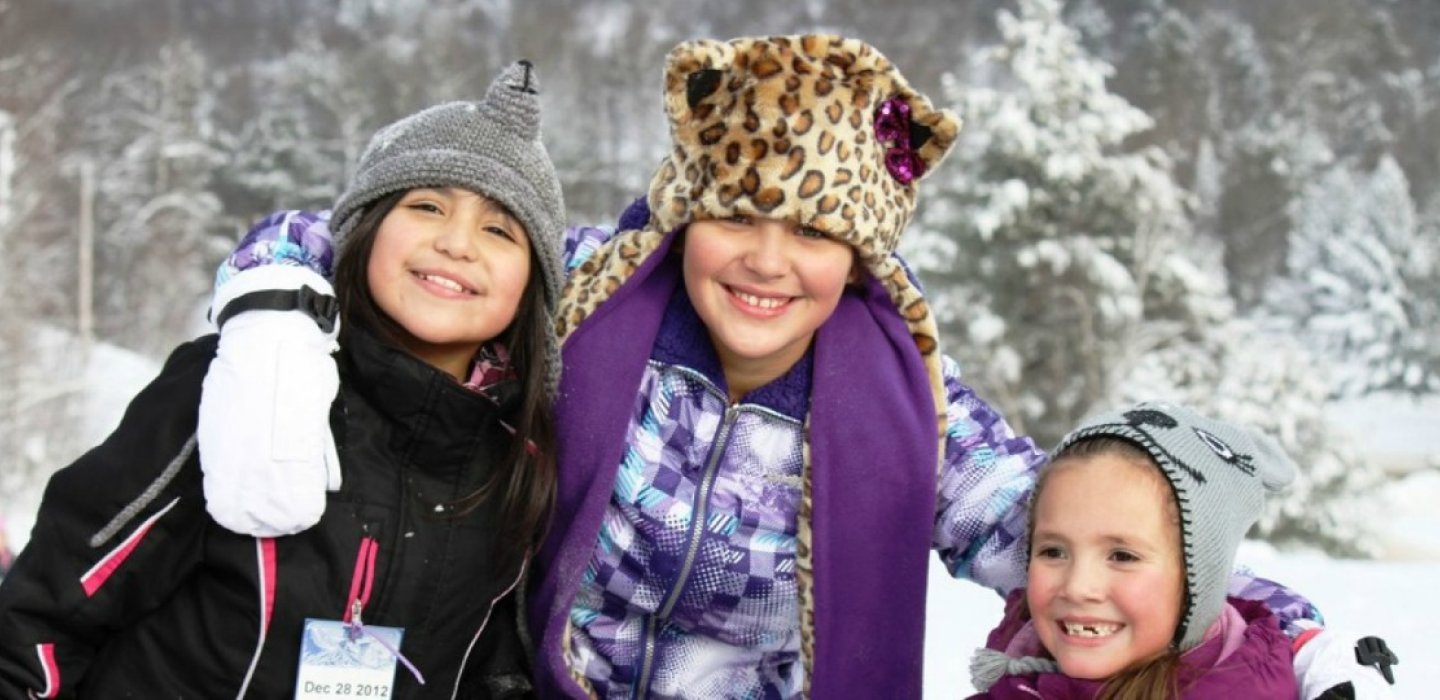 Winter can be tremendous fun when we have lots of lovely snow and lots of things to do with it. The thing I love about snow is how it makes it very easy to either go quite fast, or to slow down to enjoy a magical wilderness experience.
Malone has the organized places for specialty sports, but also offers some nearby nature attractions, too. We have many winter traditions that offer an entire season of great family fun.
What are the top five? We think it's these winter options, we might even call them Malone Specialities.
Skiing & Snowboarding
Titus Mountain has been a fun place for winter fans since the late 1940s, when rope tows were popping up all over the North Country. With the three mountains to ski down, and the ease of use of being brought back up to the top, these early tows (Titus was using an old Buick engine and transmission) popularized Alpine skiing for the entire area.
Response was so enthusiastic over the years that a ski center opened to the public in 1960. Now, more than a half-century later, Titus Mountain has modern grooming and snowmaking, expanded trails, and a newly refurbished lodge.
Titus welcomes snowboarders with an entire weekend to celebrate World Snowboarders Day. December 19th & 20th will be all about shredding, with free lessons and gear rentals for anyone who would like to try this thrilling sport.
Of course, people are welcome to Go Very Fast on their traditional transport - skis. Titus can count on plenty of snow and offers a sheltered, northeast-facing trail network and a new Magic Carpet to make getting there, easier. Titus has always catered to learners and families. They pride themselves on their friendly atmosphere and plenty of room to share the two hundred acres, thirty-six trails, eleven glades, and three terrain parks.
Yet Titus can accommodate family members who want a challenge, too. There are moguls and double-black diamond trails. Night skiing keeps the fun going until 10:00 pm on Thursday, Friday and Saturday evenings.
Whatever their skill level, or however a person likes to enjoy the swiftness of snow, Titus likes to keep them happy.
Tubing
Everyone loves tubing. Really, I'm serious. It requires no more skill than sitting down requires, yet offers some of the same Going Very Fast thrills. It asks for no previous experience, and a veteran tuber (yes, that's what we are called) has just as much fun as the person sliding down for the first time.
Tubing is inexpensive, too. Combine low hourly or daily rates with the equpment being provided, and it's something the whole family can enjoy together.
Titus has a multi-lane tubing park and a ride back up, so it's all fun, all the time. There's also tubing at night, which is a special, extra, thrill. If anyone has been uncertain about accompanying the skiers and boarders in the group, tubing offers them a fine time on the snow.
One more thing I love about tubing. While screaming is frowned upon in other winter sports, in tubing it's highly optional and even somewhat expected.
Snowmobiling
Malone was once the snowmobile capital of America. We say, "What do you mean, once?"
Back when the sport was first getting started in the late 1950s, races were known for their top speed of... twenty miles an hour. Malone hosted one of the earliest snowmobile races in all of New York, where a pioneering Ski-Doo dealer had opened a store. Then the community organized one of the first snowmobile clubs in North America. By 1969, with the Northeastern United States Snowmobile Championships being held in Malone, newspapers began declaring Malone "the snowmobile capital of the world."
If you ask us, we still are.
The Malone area has plenty of snow, the weather patterns to keep it, and the level terrain that makes sledding easy and enjoyable. Major trails reach east and south from Malone, and "Corridor 7" (C7 - Remsen/Lake Placid New York Central Line) runs by the popular snowmobile destination Belly's Mountain View Inn. Trails are maintained by Franklin Snowmobilers.
With all this enthusiasm and these advantages, time to take your sled out our way this winter. Find out more about Malone snowmobiling.
ICE SKATING
Pack up your skates when you come to Malone! Most days, you can catch some ice time right near the Malone Recreational Park.
Once upon a time, ice developed naturally on the area ponds and lakes, but river currents make those dangerous, and "wild ice" has many bumps that will snag an unwary, or newbie, skater. That's why skating indoors is so popular, and allows some places for non-skaters to sit, too.
Malone Village Arena offers rink time for hockey players, the Figure Skating Club, and people who skate for fun. Check the arena schedule for public skating times.
Cross-Country Skiing
Last, but far from least, are the many ways and places to go cross-country skiing.
There's going fast, and then there's going less fast, with the option of easily stopping. Which has a lot of advantages for people who enjoy nature, photography, and the special hush of a snowy wilderness. Those are a few of the many appeals of cross-country skiing, which comes in a number of flavors, too.
Titus Mountain has eight trails and one glade they leave as ungroomed backcountry, for a full nature experience. There are also many backcountry trails in the wilderness of the nearby Adirondack Park.
Only forty minutes south there are wonderful groomed trails at the Paul Smiths Visitor Interpretive Center. This complex has dedicated trails for both cross-country and skate skiing, in some of the most gorgeous wilderness areas of the whole Park. (There are even privies along the trail for the privacy and comfort of lady skiers.) It all adds up to an incredible cross-country experience.
This sport started out as a practical means of transportation in snowy countries. Now, it's not necessary to take to our skis to get from one place to another. Now it's for fun, and a fun way to cover more ground than snowshoeing. It's a popular way to see more of the winter wilderness, either right at the edge of town, or the abundance south of Malone, right at the edge of the Adirondack Park. 
Find out more about Malone cross-country skiing.
There's no reason to stay indoors when there are so many ways to have fun in the snow. If you have a favorite, chances are Malone has a way of enjoying it. And if you don't have a favorite, we are a great place to get started.
We know winter can be challenging. That's why we have created fun, family-friendly options for taming it, and enjoying it.
Choose some cozy lodging. Warm up with some good meals. Explore all of Malone's recreation options.
---
This week in related ADK top 5s:
Winter adventures on the Coast.
Snowmobile or sled: Whatever you call it, do it here.