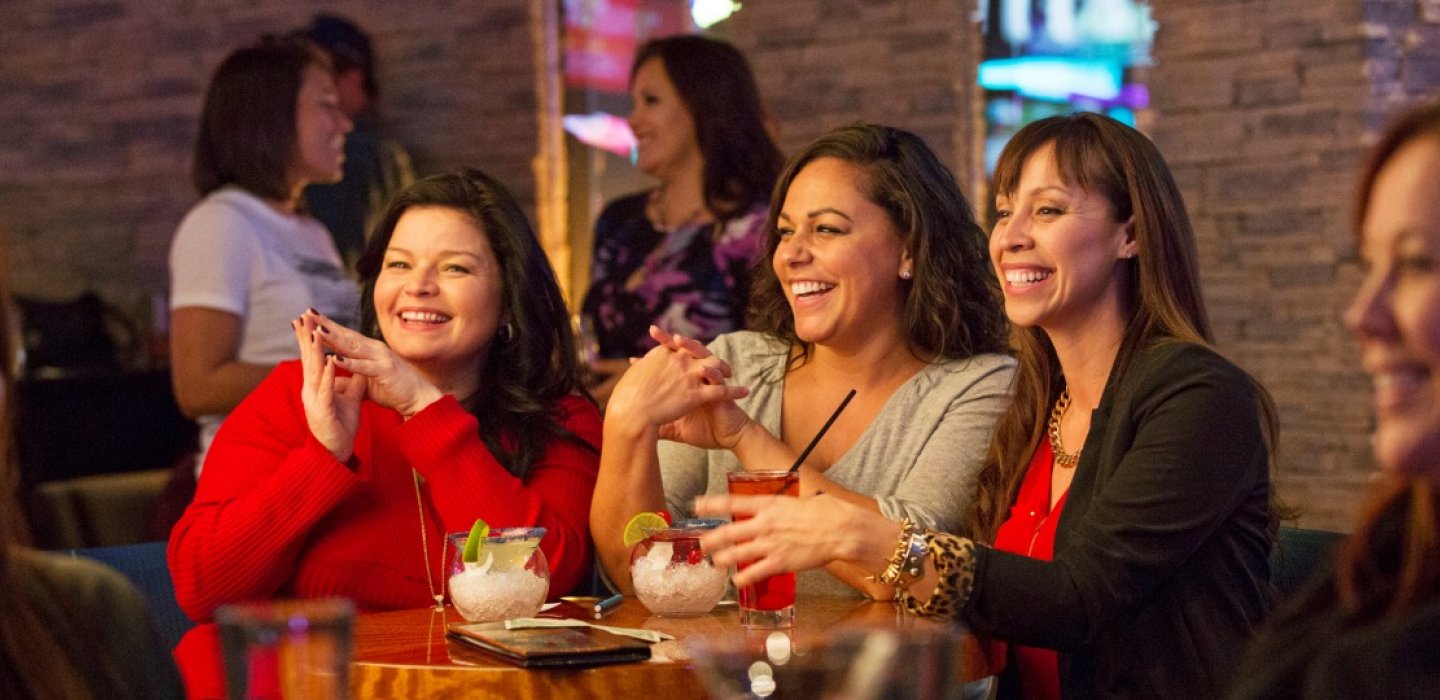 What makes a friendship? A lot of it is shared interests.
Doing fun things together multiplies the fun. We have treasure hunt shopping and nightlife excitement, and opportunities to share an exploration of nature on the lake or on the golf course. Whatever we choose, we will enjoy our favorites all the more when there are people to share them with. Make our next friendly getaway a new and delightful experience.
Malone is friendship country!
SHOPPING
If a favorite girls day out involves shopping, Malone has some unique places, and some very interesting stuff.
The Market Barn was previously a livestock auction barn. Now it has been revamped into a large number of sections with different vendors. What can we find there? We don't know! That's the interesting part.
The Book Warehouse has a giant selection, all for a dollar each. Get twenty at a time, and they become even cheaper. This is why I always bring a friend; they can help me carry. Just over a block away, the International Border Company has a pull all of its own. It has everything for the outdoors, including a selection of attractive, practical, and fun-to-wear clothing for every season.
Also in downtown are Malone's two highly browsable art galleries: Pouring Light Studios & Gallery and North of Adirondack Art Gallery. A recent visit to the latter resulted in a girlfriend and I each getting a piece of art we had fallen in love with.
Ten minutes from town, in Chateaugay, there is Adirondack Baskets & Heritage Designs (call for hours) and just a bit over the edge of the county line on Route 11 is Dick's Country Store Gun City & Music Oasis, which has, as it says on the sign, "Groceries, Gas, Guns and Guitars." Lots and lot of guitars.
Explore all of our shopping.
HISTORY
If we love the echoes of yesteryear, Malone offers many great ways to discover our personal path of history. Just around the corner, in nearby Burke, is a premier Laura Ingalls Wilder site, the Almanzo Wilder Homestead.
The original house, on the original site, has been filled with period antiques, clothes, and furnishings. The outbuildings have been built with every detail consistent with the time frame, from the shearing shed to the carriage house and the stables. There's a hiking path down to the river and a little red schoolhouse.
The Franklin County Historical Museum has an amazing collection of artifacts, including a Vice Presidential top hat from hometown boy William Wheeler. His stately home is one of the stops on the Malone Walking Tour, a self-paced tour of downtown's collection of beautiful architecture.
The Akwesasne Library and Cultural Center features the history of the Akwesasne Mohawk nation, while Six Nations Indian Museum covers the Six Nations of the Iroquois Confederacy. Both have gift shops, too.
See all of our attractions.
GOLF
We can make up a foursome and enjoy the challenging courses of the Malone Golf Club. It is 36 Championship holes among two great golf courses, first shaped by premier golf architect Donald Ross and then updated by Robert Trent Jones.
Malone Golf Club East has been called the "Best Pure Classic Nine" in the world.
It has a full pro shop and offers breakfast, lunch, and dinner at the Grill Room, which overflows onto the second story deck in fine weather. Watch golfers approach the final green, and plot the next round. The relaxed atmosphere is combined with attentive service; it's no wonder this is such a popular place.
The Saranac Inn Golf & Country Club is only a half-hour drive, and is a classic of Scots design, by the one and only Seymour Dunn. The natural terrain is so much like the landscapes in the home of golf, Scotland. The spectacular views and beautifully maintained course make it one of the gems of Adirondacks golf.
A short distance from there is the The Tupper Lake Golf and Country Club, a scenic mountain course from 1932. It has lots of challenge from the famous designer, Donald Ross, who loved working with the rugged terrain and tricky slopes.
We have some amazing golf courses.
EXPLORATION
Get out into the middle of our lake and forest scenery for a trek that will create lasting memories.
We have wonderful hiking, from urban jaunts right in town to the incredible attraction, Chateaugay Chasm. This 120-story waterfall has an incredible roar, lots of spray, and a tumbled boulder field with rocks the size of living room sofas. In other words, everything one could want from a dramatic water feature.
We have mountains to climb to beautiful views or paths along the river where we can hear the rush of the water over smoothed stones. There are quiet strolls through deep forest.
The Malone area also has miles of broad flat roadways, excellent for biking, with country scenery threaded with brooks and streams. The occasional hill is more than paid for by some amazing vistas of rolling hills, all the way to the border. No matter our group's age or stamina, we can find a cycling route which will please everyone.
Paddlers can find that all-day excursion of their dreams in the tracts of wilderness land south of town. There's the many ponds of the St Regis Canoe wilderness, where motor boats are prohibited, or Lake Meacham which is fed by the Osgood River. The St Regis River moves through beautiful forested areas.
If everyone is interested in fishing, we have some spectacular stocked trout waters. As seen above, the Chateaugay and Marble Rivers get brown, rainbow, and brook trout from the nearby fish hatchery.
nightlife
We can enjoy entertainment, dining, gaming, a luxurious room, and spa relaxation, all under one roof. The Akwesasne Mohawk Casino Resort is just the place for a couple's weekend, or for getting together with a group of friends.
The dining ranges from quick and casual at the Rapids Food Court to the fine dining of the Maple Room Steakhouse. Sample some local brews on tap at Sticks Sports Bar & Grill, or get a little of everything at the Native Harvest Buffet.
Entertainment is another feature of a stay at the Casino. Thursdays through Saturdays always has some form of live entertainment, and other special events can be seen on our Events Calendar. Everything under one roof means more time for fun with our friends.
Which is why we all got together in the first place.
Find the right lodging. Get together for some fun dining. Of course, we can bring our best friend.
---
This week in related news: ADK BFFs
Little friends and friendly elves