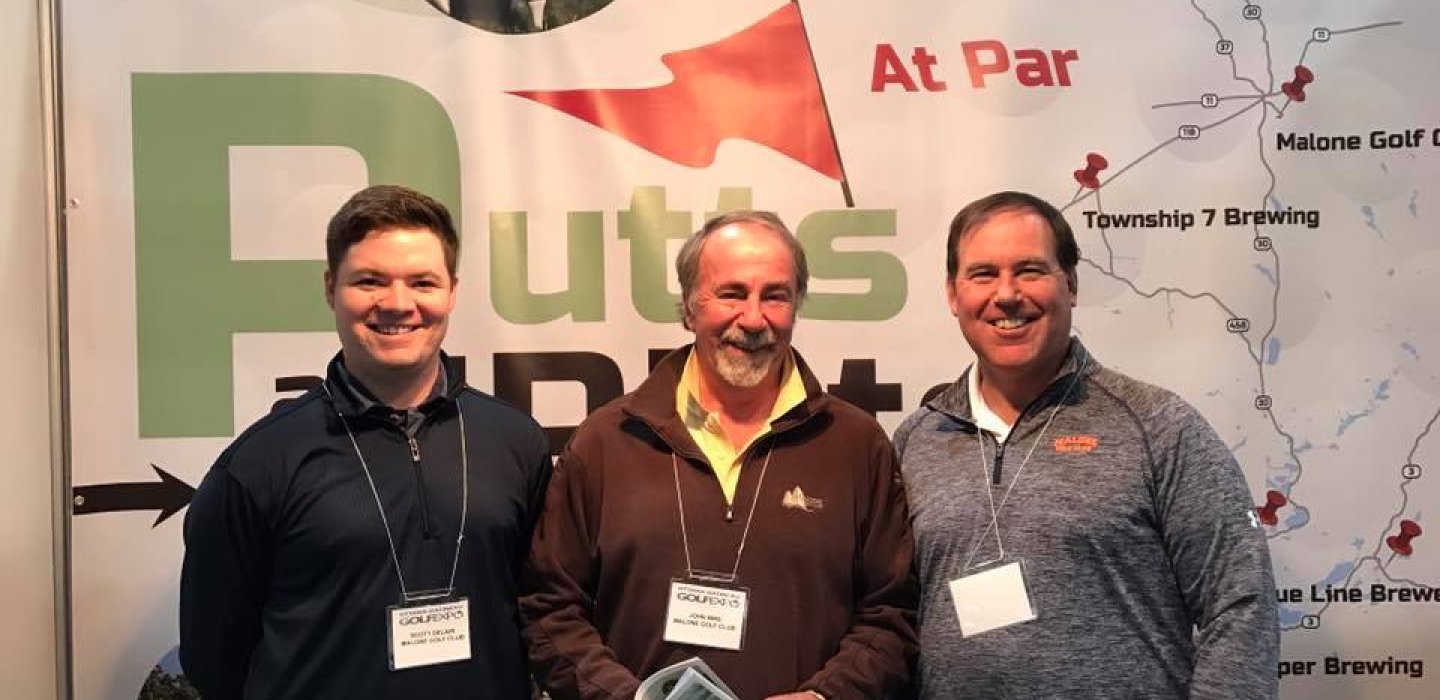 We are getting just as excited as you are for golf season in Malone!
We've been doing a lot of things to help get you prepared for the season. Take advantage of our new awesome packages, and you can play enough to get that handicap down a couple more strokes.
If you are coming from Canada, we have some very exciting news for you. Our play and stay package prices are AT PAR. That means that not only are you getting a great deal on your stay at the hotel and the greens fees, but you don't have to worry about the exchange rate. All you have to worry about is making sure that swing is in perfect form for when you challenge your friends to a friendly competition. Loser buys dinner?
Putts and Pints
Insiders' tip: While in the area, we definitely think you should check out the region's beloved breweries. Enjoy a round (or many rounds) of golf with your crew and then sit back and treat your taste buds to a round of freshly brewed craft beer. Our local favorites stops include Raquette River Brewing, Big Tupper Brewing, and Township 7 Brewing. 
Love a great deal?
Make sure to check out our Putts and Pints promotion on the newly redesigned adk.golf website to book a stay and play package and view a map of just where to play, sip, and stay.
Geared to Go
We know just the right spots for you to get your gear. Make sure to check out the pro shop at the Malone Golf Club, and the International Border Company which specializes in outdoor and sporting gear. 
The Pro Shop at the Malone Golf Club will have most anything you might have forgotten to pack for your trip. From golf shoes to hats, they have you covered... from head to toe. Want to go back home sporting a new quarter zip jacket with their logo on it? Then this is the right stop for you. Want to try out a new club that you just aren't sure if you should purchase yet? Why not take it out for a spin - well, if you would like the ball to spin back to the hole that is.
The International Border Company (IBC) can suit you up with some last minute items for your golf game. And, it's the ideal place for you to grab a pair of shades to block out the glowing sun or purchase a gift for a friend back home that loves the outdoor sporting lifestyle.
Off course
While you're here, there's plenty of fun and exciting places to explore. When the sun goes down, take a short drive to the Akwesasne Mohawk Casino and Resort and test your luck with a roll of the dice. When you're not on the course impress the history buff in the group with a tour of our famous historical sites including the House of History, Almanzo Wilder Farm, and the Wheeler home, home of VP Wheeler of the United States.
Moral of the story?
You work on your game because we have the rest taken care of. Focus on who to bring with you (someone you can beat) and we will take care of where to stay, where to play, what to eat and drink, where to explore, and what to wear.
---
This week in related ADK news: