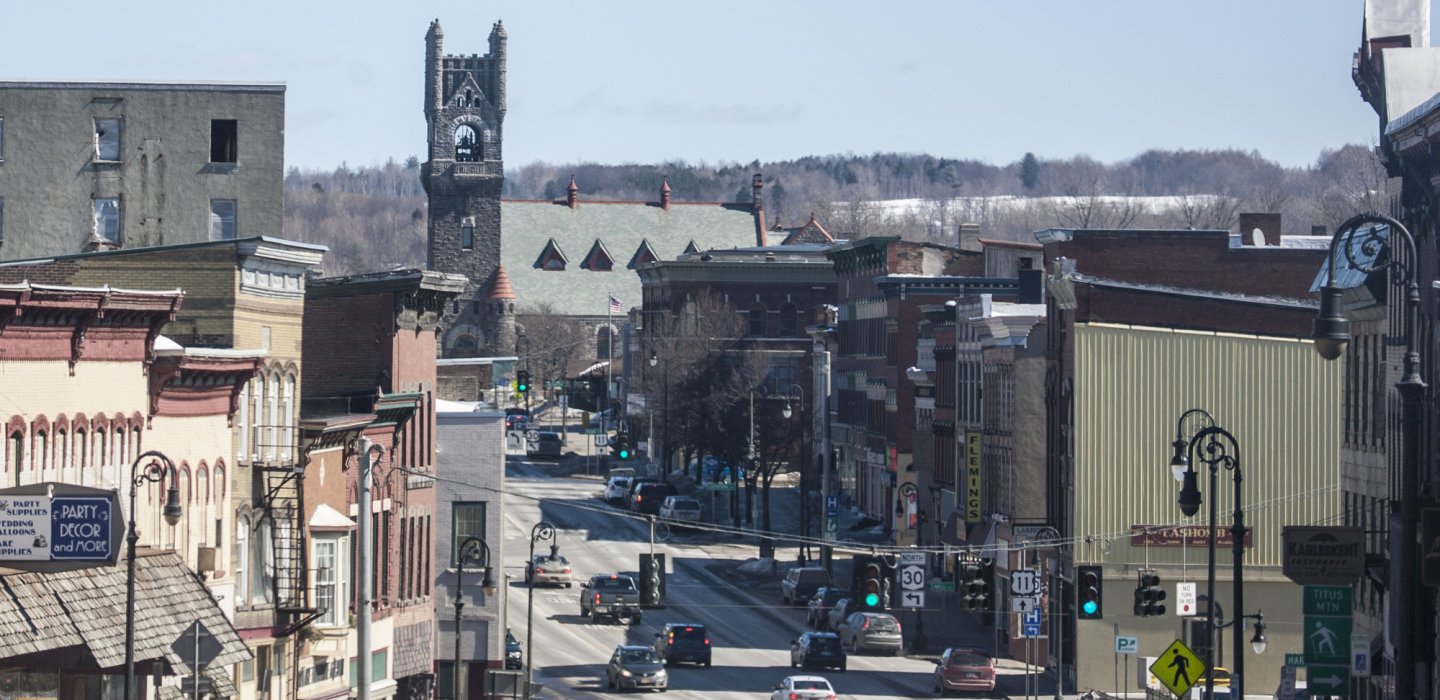 Visit Malone this season for some great ski adventures, righteous snowmobiling, killer ice fishing, and all your other winter fun. We are the foothills of the Adirondacks, right at the border with Canada. Our downtown has a variety of shopping and small town charm. Here's a list of different lodging in or near Malone to complement your stay. Each one offers a unique Adirondack experience.
Harrigan House
North Bangor, NY
This Victorian farmhouse, dating back from over a century, has a wraparound porch with grounds surrounded by gardens. There is a fireplace and each room is decorated with comfort and tradition in mind. The meals are family recipes and prepared on a 1920s Magic Chef stove.
Kilburn Manor
Malone, NY
This quaint bed and breakfast "tucked in the woods" is located in the heart of Malone. With seven bedrooms, five of which have their own private bath, Kilburn Manor makes the perfect spot for  weddings, reunions, and corporate retreats. They also offer packages for ski, golf, and fishing trips.
Sugarloaf Inn and Cabins
Mountain View, NY
These cozy cabins peacefully situated in the middle of the woods provide a scenic and private experience. The cabins make the perfect place to return to after a day of outdoor adventure. They're close to Titus Mountain Family Ski Center, snowmobile trails, and local ice fishing hotspots. Plus, the restaurant serves a delicious breakfast.
Trailside Bar, Restaurant & Inn
Mountain View, NY
This spot is popular among snowmobilers. Trailside has five cabins that can each accommodate up to four people. They host events like the Wildlife Feed where their chef will cook up your wild game for you, and their location is central to all the winter fun.
Deer Valley Lodge
St. Regis Falls, NY
Twelve cabins in addition to a full service bar and restaurant make this another popular spot for those seeking daytime outdoor adventure and warm nights in front of the fire. With its beautiful location, Deer Valley Lodge offers a scenic and comfortable stay in the Adirondacks.
With so many choices, start planning your trip to Malone today! There's plenty of adventure waiting to be had!
---
This week in ADK news:
Dinner and drinks, Schroon style