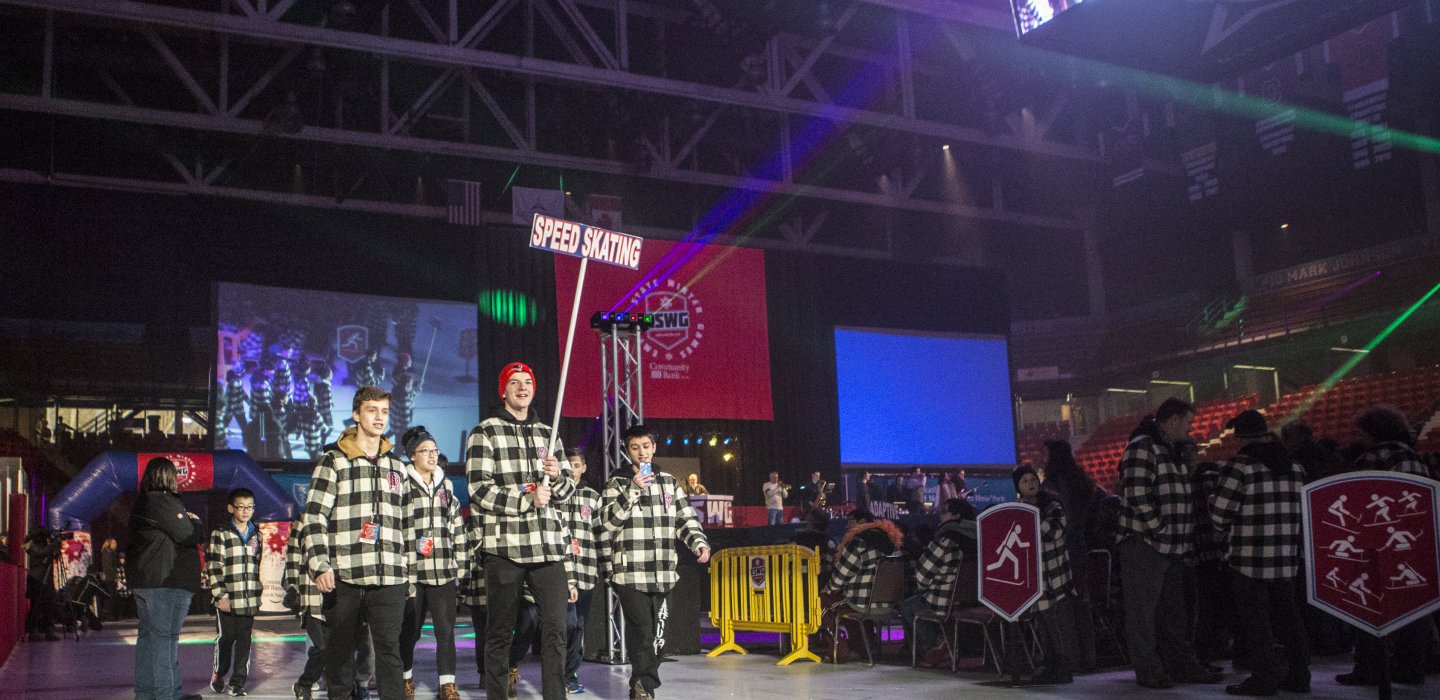 Come participate in the ESWG
This year Malone will be abuzz with so many ways to be part of the 2019 Empire State Winter Games. It's also the perfect opportunity to chase away those winter blues and create long lasting memories with the family!
On January 31 at 1 p.m. torchbearers from New York City and Buffalo will converge in Malone before making their final journey to Lake Placid for the ESWG opening ceremony. Main Street in Malone will be lined with children from the three local elementary schools, all cheering on the torchbearers as they make their way to the Harrison Gym soccer field for the relay. All are invited to be part of the torch relay! Live music will be provided by Malone's Swinging Sounds, and the high school's pep band. Come enjoy a cup of free hot chocolate provided by the town's Rotary, and cheer as the torch makes its way to its final destination in Lake Placid.
Participate or spectate at Titus Mountin Family Ski Center
On February 1 and 2, Titus Mountain Family Ski Center will host the ESWG Family Race. Take County Route 25 south from Malone to get to the mountain. This will be a fun, easy race for people of all ages. All members of the race can sign up as a family, and there will be a system in place that levels the playing field. Each racer will be given three tries at the course, which will be timed and used to generate the team's handicap. Participants will win prizes and medals! Are you part of the family but don't want to participate in the race? That's OK too, watching the races and cheering on your family members from the sidelines will be just as exciting! Also available will be the tubing hill at Titus, another fun family activity.
While you're at Titus enjoying the games, either as a participant or as a spectator, it's the perfect opportunity for some family memories as you gather around to listen to live music and meet Titus Teddy! Snap a picture with the mascot to remember the fun you had that day. Don't forget, your lift tickets are good all day, so save some energy for skiing under the lights that night.
You won't go hungry during the races because you can either enjoy lunch while warming up at Mo's Moon Valley Grill, or stop by one of the outside grills for some hotdogs and keep the outdoor fun going.
Later in the afternoon as the races wrap up, stop by the outdoor firepit. Grab a marshmallow, put it on a stick, and make your own s'mores! Who doesn't love a s'more, especially while getting warmed up by the firepit?
Don't' forget to check out the ESWG official webpage for a full listing of events. This year's games will be an amazing way to spend some time outdoors while competing against some of the best athletes in New York, or by cheering them on!
Why not make a weekend out of ESWG? We have plenty of lodging and dining for everyone's taste.