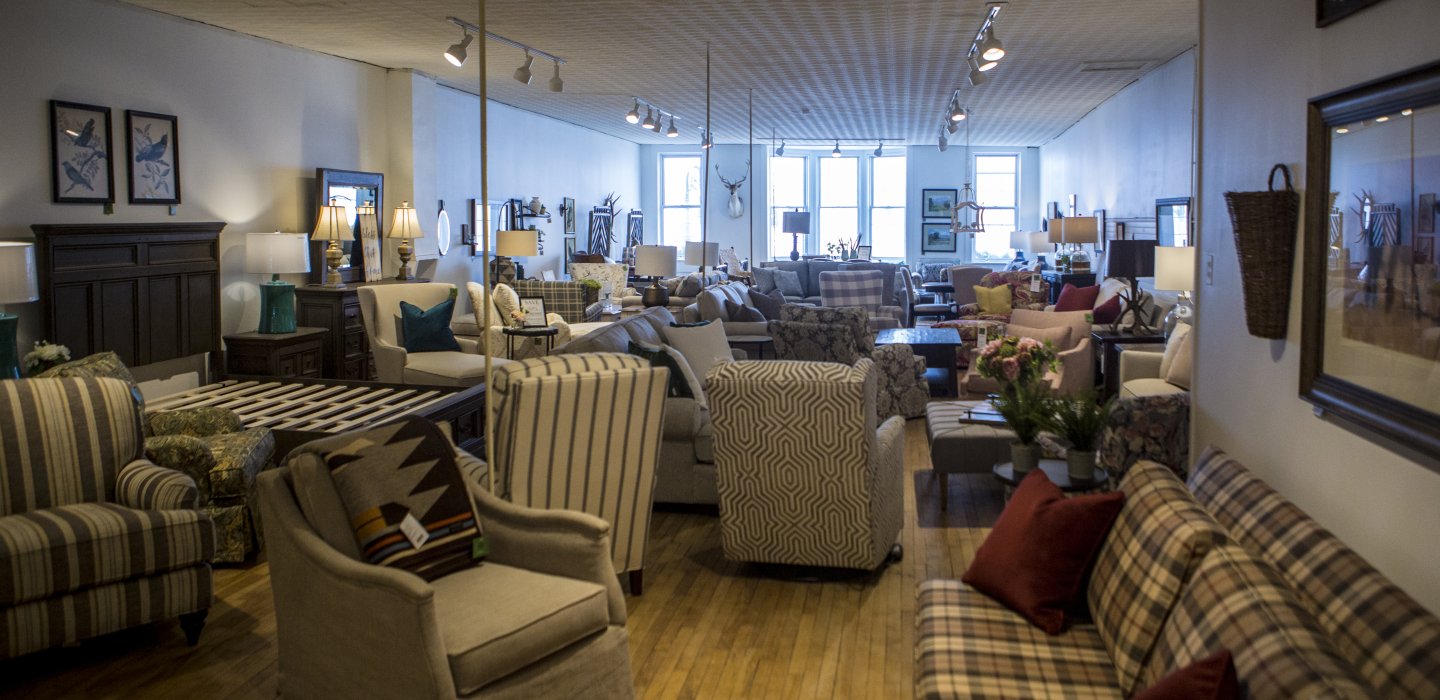 Shopping in Malone is a unique and fun experience because what Malone has to offer is not often found elsewhere. You won't find those designer shops that sell the same clothing and bags, you'll instead find something a bit more exclusive.
Year after year The Market Barn is at the top of the list of places to shop in Malone, and for good reason! This is a "store within a store" shopping experience, truly one of a kind in the North Country. Inside The Market Barn, you'll find many different shops, some offer new merchandise like home decor and cookware, and others offer antiques. One of my favorite places to browse is their dried herb  and dip mix section. You'll find all sorts of culinary treasures! Before I leave though, I always check out the antique section. I love to cook, so I keep my eye out for nice cast iron dutch ovens.
This is a new store that opened its doors in 2018. Runnings is known as your home, farming, and outdoor store. You will probably want to spend a few hours in this store browsing around. What I like about Runnings is that it has something for everyone. Typically my wife likes the home decor section, my kids love it too, as they have some old fashioned candy, what we used to call "penny candy." Personally I like the gardening section. They have a huge selection of seeds, soils, and fertilizers. You can't leave the store without checking out their massive hunting and fishing section. If you're in town hunting and fishing and forget something at home, you'll find what you need here. Might not be a bad idea to pick up something new for yourself too -- you can never have too many lures, right?
Who doesn't want to take home some sort of special reminder of their trip to the North Country?  Linda & Mike's Gift Shop has a beautiful selection of Adirondack and folk style decor. If you're visiting from a more urban location, I think it's safe to assume you won't find much of what they're offering back home. My wife and I collect moose figures and decorations, so we love the selection that's on display. If black bears are your thing, don't worry, they have plenty for you to peruse.
What can I say? The name says it all. If you've been to the Malone Golf Club, you know it's a PGA course and the pro shop does not fall short in its offerings. Whatever you could possibly need or want related to golf, you'll find here. Last year, I unfortunately forgot to reapply sunscreen to my head a few times and got a little too much sun (I don't have much hair on top, in case you were wondering). This year I won't have that problem because I bought one of their hats that protect against UV rays. It wouldn't be a bad idea to check out the rest of the collection that offers UV protection.
IBC is a hidden gem off of Main Street in downtown Malone. If you're looking for brand name outdoor clothing or gear, you'll want to stop at IBC. Every year I have friends that come and spend some time in Malone, and before they leave they always stop at IBC. They tell me they love the selection of outdoor brands, but they're even crazier about their prices.
Coming to Malone to hike and need a new pair of boots? IBC is where you'll want to look first. If you're visiting in the summer, be sure to pop in and check out their sales. My wife and I do quite a bit of back to school shopping here for our three children.
Wouldn't it be amazing to take the Adirondacks home with you? With Adirondack 1892 Home Store, and their award-winning designer, Shon Parker, you can do just that.  Have you ever been inspired while traveling and weren't entirely sure how you could bring that inspiration home with you? Shon Parker can easily turn your home or room into the Adirondack retreat you want it to be. With their white glove service, it's no problem getting your purchases home and set up just the way Shon designed for you. Redesigning not what you had in mind?  No problem, they have a handsome selection of wall art, lighting, and wood carvings all created by local artisans.
Need help finding what you're looking for in Malone, check out our shopping page.
---

This week in ADK news:
Family fun in the Whiteface Region